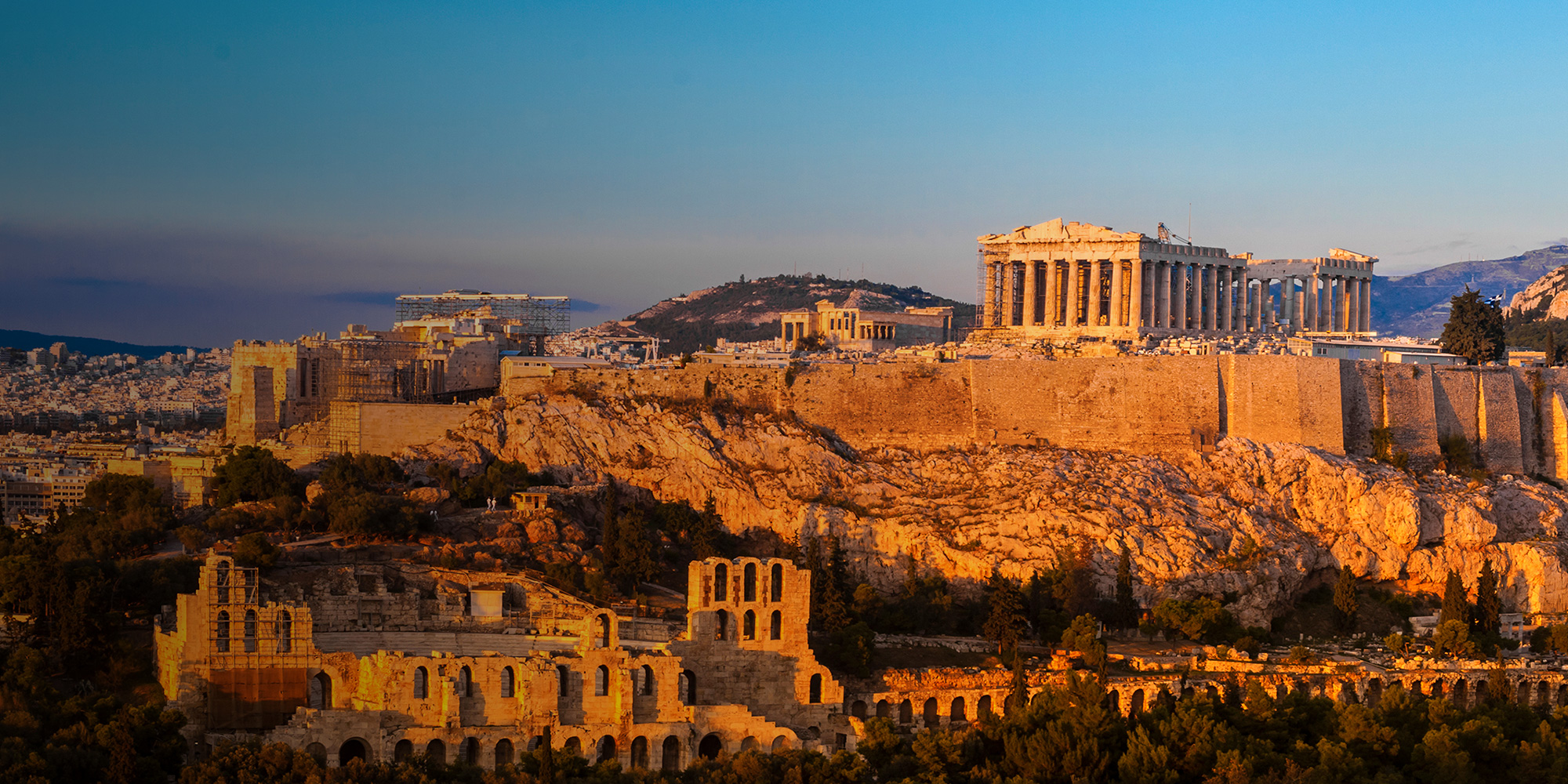 Saludos desde Ecuador!
Leaving Quito was no easy task for E1 after we had really started to grow attached to the young ones at the Aliñambi foundation. Jordan especially made friends with a boy named Alex, who did not leave his side for most of his time there. But it was time to move on, and so off we departed on an Ecuadorean style road trip.
On our way to our next stop we made a detour through the mountains to Lake Quilotoa, a stunning body of water located in the crater of a volcano. The views were spectacular, and a few of us including Juliette, Savannah, and Olivia really took up the challenge of the hike. From there we moved on to the small town of Latacunga, a rural farming town in the mountains that is home to the Quinta Colorada, our home for the duration of our stay. The space we had available to us was nice and big, with lots of outdoor areas to run around in. We shared this space with some farm animals as well, including llamas, goats, horses, and chickens. It was a truly unique hotel indeed that even included its own mini zipline that was enjoyed by many, especially Zack who was one of the first ones to give it a try. Service at this location was done at the Simon Rodriguez school, which caters to the local Indigenous community. The school was in desperate need of some fresh coats of paint on it's basketball and soccer courts, and our group was up to the task. Afterwards we headed out to a local farmer's market to check out where the locals go to buy their homegrown fruits and vegetables. In the afternoon and in the evening we got together with trip E5 to play some soccer, and even had a lip sync battle where Billy was the star of the show.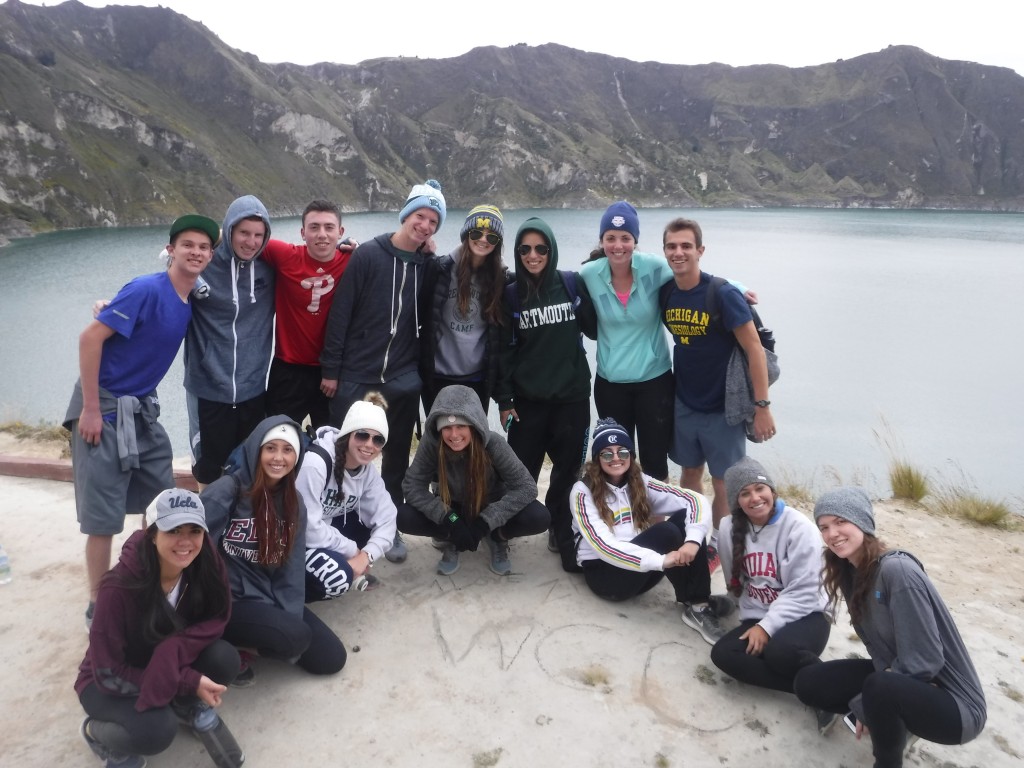 Craving a little bit of warmer temperatures, we headed next down to the Amazon, and the Liana Lodge. Upon arrival we all got to cross off a big bucket list item by taking a swim in the Amazon. Claire and Beth were in the water almost immediately, and took advantage of the rope swing attached to a big tree on the water. Being in the Amazon was an experience that none of us will soon forget, as we really got an experience that many will not have. Working with a local village, we got to learn about their traditions, and to understand how it is that they live. On our first day Olivia and Callie got some lessons in planting corn, while on the second day we all pulled together to pan for gold that is located in the sand and rocks on the shores of the river. Julia Z found the work to be difficult, but she really put her best foot forward so that the work was done well. Our time in the Amazon was also not without adventure. Starting with a trip to Amazoonico, a refuge for jungle animals that were taken away from illegal trade and owners, we got up close and personal with tapirs, parrots, ocelots, and many different kinds of monkeys. From there we got into a boat and some tubes to tube back down the river back to our home away from home. Gaby was a little nervous about the tubing at first, but ended the journey with a big smile on her face.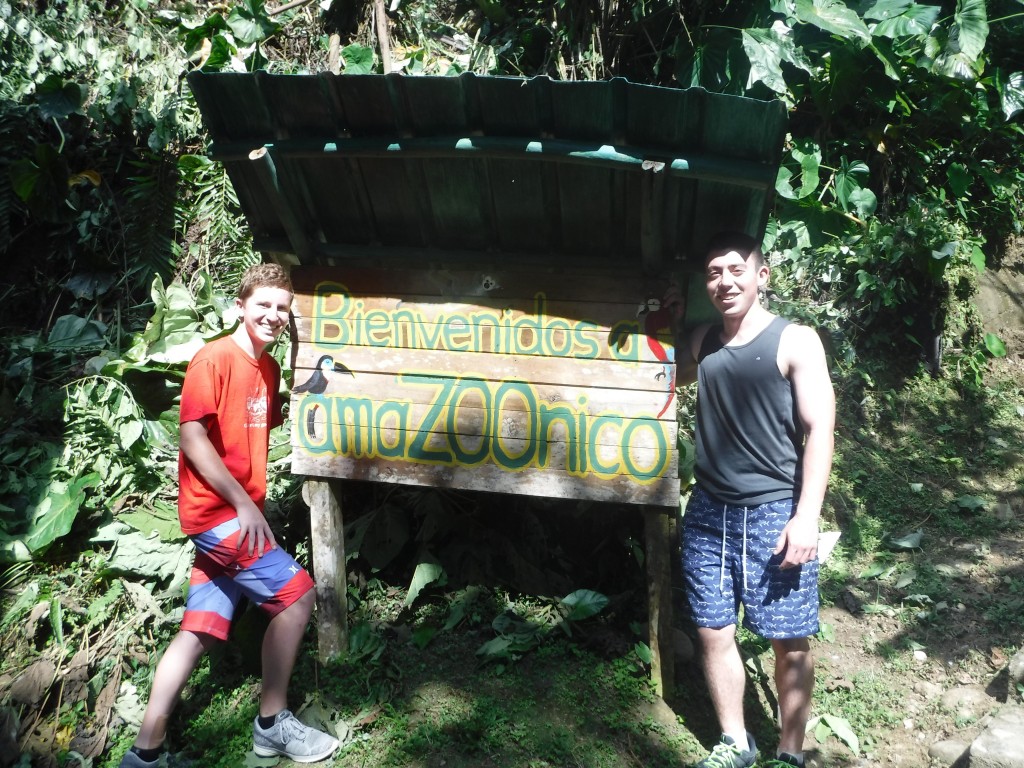 After a few days of living the jungle lifestyle, we hopped back on a boat and then our bus to our next destination of Baños. Located among breathtaking mountain views, and rolling green hillsides, Baños really is a hidden gem. Needing a reprieve from the heat of the jungle, it was the perfect spot to visit for cooler temperatures, and even a little pampering. Our hotel had a spa which everyone took advantage of, especially Emily and Carly who dared to try out the chocolate skin care treatment. While in Baños we got to go white water rafting, which was a highlight for the entire group. Working together as a team we all made our way safely down the river, with a few of us – especially Amanda – taking swims along the way. On our third and final day it was time to celebrate the birthdays of Claire and Beth, which we did by taking a drive through the valleys nearby Baños to explore the surrounding waterfalls. On our final stop we got to walk right by the Pailon del Diablo waterfall which gets its name from the carvings the water has made in the nearby rocks. Most got fairly wet with all the splash from the falls. That evening we went into town for a delicious Italian dinner at our favourite Italian restaurant, Pappardelle's, followed by a few rounds of karaoke and a birthday piñata!
Up next will be some updates on our trip to the Galapagos. We will make sure to say hi to all the sea lions for you!
Hasta Pronto,
The Westcoast Blogger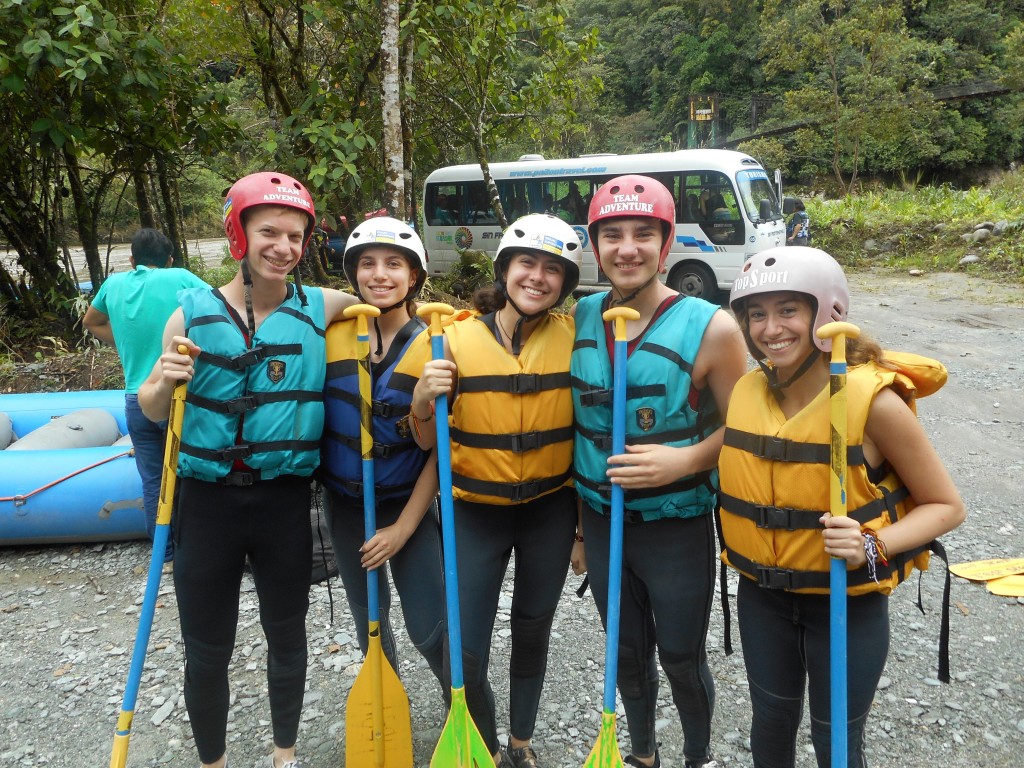 If this sounds like an adventure you'd like to be a part of, explore our 18-day and 25-day Ecuador and Galapagos tour options.
Save