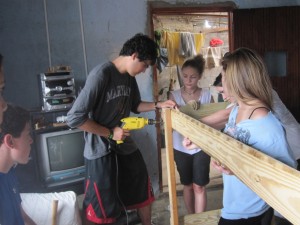 Today we feature Hanna as our guest blogger. She writes about her Community Service trip to Costa Rica this past summer.
Hanna thanks for sharing! If anyone else is interested in talking about their experience with WCC/360° send an e-mail to alumni@westcoastconnection.com.
The Westcoast Blogger
I have been heavily involved in community service for years, but my desire to visit Costa Rica sparked my research into programs that would allow me to explore the country, while helping those in need.  The program with 360° Student Travel was absolutely amazing and I would go back in an instant if I could.
The volunteering experience was eye-opening to say the least.  While we were staying in nice hotels with running water and unlimited food provided for us, our neighbors only 10 minutes away were living in what they call a "house", four walls pulled together from metal scraps with up to 10 individuals living in one room. Some did not have a bathroom and their supplies were quite limited.  The families I met while volunteering with the Costa Rica Humanitarian Foundation were not only grateful but also taught me a lesson.  In one family I met a young child who was sick with a cough.  Most of us would say "it's just a cough," but we also have access to doctors and medicine.  This young child had been coughing for months, and with a bunch of siblings all living in the same room and sleeping in the same bed, it was inevitable that his siblings would soon contract whatever illness this young boy was suffering from.  I distinctly remember the smile on both he and his mothers face when the bed was fully installed and he and his siblings finally had separate beds to sleep in.  The smiles on their faces said it all.  At that moment in particular I truly realized how much I have and became unbelievably thankful for the opportunities I have been provided with.  It is the little things I became thankful for; attending school, having a bathroom in my house, having heat and protection from the occasional rainfall in Southern California.  Some of these individuals were forced to scrounge for material to protect them from the intense rain that would hit every afternoon around 3 p.m.  The sheer satisfaction I felt leaving the houses I had installed beds spoke volumes to me and the experience was not only enjoyable, but it was also a great learning experience.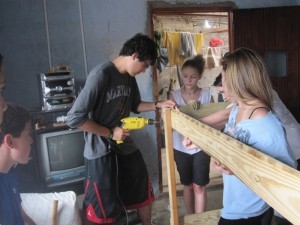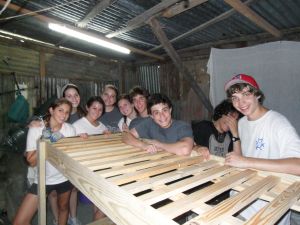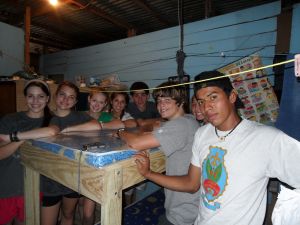 I came home a much more thankful and appreciative individual.  I vowed to myself that I would no longer complain about my coffee not being warm enough, there being too much traffic on my way to school, etc.  Some of the people I helped never had access to coffee let alone warm water and/or food.  Many had never attended school, and most did not even have a car to travel in.  I have nothing but positive things to say about my time in Costa Rica and I would recommend a 360° to everyone.