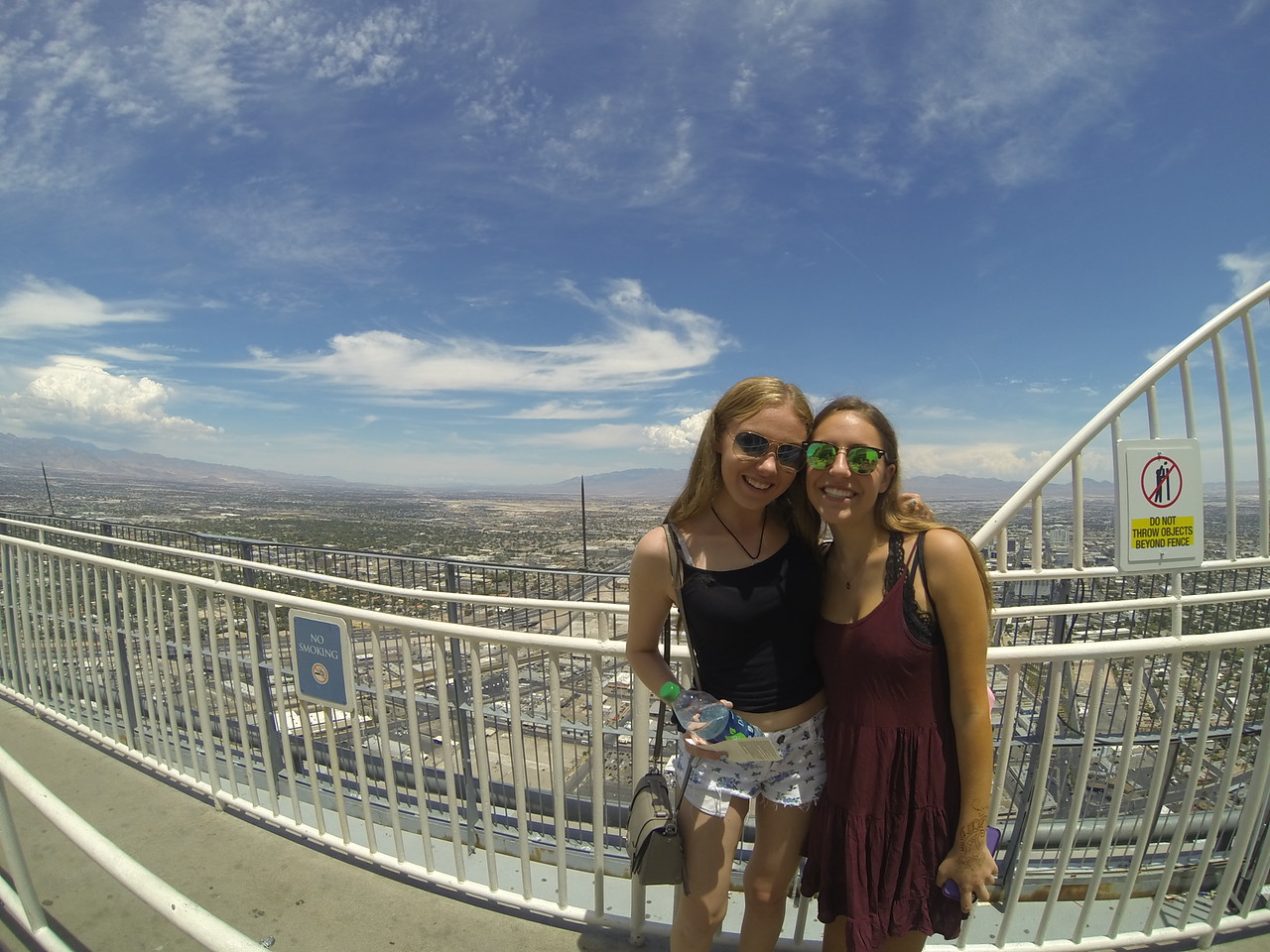 Aloha Again!
As we enter the final stretch of our trip, we wanted to share some memories with you from the past few days. Our first stop after Honolulu was the Big Island where we were met with one of the largest hotels many of us had ever seen! We were greeted by four large parrots, stationed around the outdoor lobby, and in incredible view of the ocean. The hotel even had a Venice-like feel to it, with bridges and canals running throughout. After settling in, we headed out to Romano's Macaroni Grill, our first taste of the Queen's Marketplace in the Big Island. The girls had a lot of fun drawing on their tables. Don't worry, crayons and table paper clothes were provided. After dinner we walked around the shops and cafés before heading back to our hotel. The following day was a beach day. We headed off towards the lagoon, which is a giant man-made "ocean" in the center of our property. The trip members were able to rent Aqua-Bikes, paddle-boards, and paddle boats which they happily took out to the lagoon. While floating around in the lagoon, it was not uncommon to see a turtle swim by or a small school of fish. While many of us enjoyed lounging by the lagoon, the boys started up some water sports and enjoyed some ice cream. We then got ready for our drive to see Volcanoes National Park, a historic part of the Big Island. We began our adventure here by walking through an extinct lava tube, which looked like a giant cave that was hollowed out by molten lava at one point. We continued on to another extinct volcano that had collapsed into itself, resulting in large black rock formations, which we happily played around with as we looked for remnants of steam. We arrived back at night and got ready for our trip to continue on to Kauai the following morning.
The next day we joined Hawaiian airlines once again and set out to Kauai, the Island of Discovery. We were greeted at the airport by the friendliest bus driver around, Juan. Juan was a native of Kauai, and had many incredible stories and anecdotes to share with us. We missed him for a few hours when we found out he went to be present at the birth of his granddaughter with his Ohana, which means family.  Before this celebration, he dropped us off in Poipu at an area which had many great restaurants to choose from for dinner. Some girls enjoyed their favorite Island food, poke, which is a sampling of the local fish, sashimi style. Others tried out hamburgers at the famous Merimann's restaurant, or went for a Mexican fiesta! After dinner, we tied up our bowling shoes and hit the lanes in a friendly bowling competition. Some trip members continuously bowled like champions, and taught others how to spin the ball in order to get the perfect strike. This didn't always work out, and others had to resort to using child-friendly bumpers that help you avoid gutter-balls.  After bowling and a dance party, we headed back to our hotel for some R & R.
The following day we had an easy morning and some time to check out the resort facilities. The gym was a hit with many of our trip members who were actually impressed by the variety of gym equipment available to them! Juan then picked us up and brought us to the Fern Grotto. Here we boarded a boat with a family of Hawaiian hula dancers who sang and danced our way to the grotto. When we arrived at the cave, which is also apparently a popular wedding destination, the entertainers sang us the famous Hawaiian wedding song, and encouraged us to embrace the people around us. It was a very peaceful and heart-warming experience. The boys on our trip were clearly inspired by the musical aspect of the day, and engaged in a spoken-word, rap battle on the way home, which Juan loved and was extremely excited by. He said he could not be more happy to see the youthfulness of this generation. We then visited Hanalei Bay for dinner by the pier, where we all sampled some local sushi-cuisine. We wrapped up the night, and our trip in Kauai, with some ice-cream and massive shaved ice treats that came in 33 different flavors! We can't believe how quickly the trip is coming to an end. Tomorrow, we fly to Maui for the last leg of our trip, and so for us, it's time for bed!
Mahalo!
On behalf of all of us on the Hawaiian Spirit,
 – The Westcoast Blogger