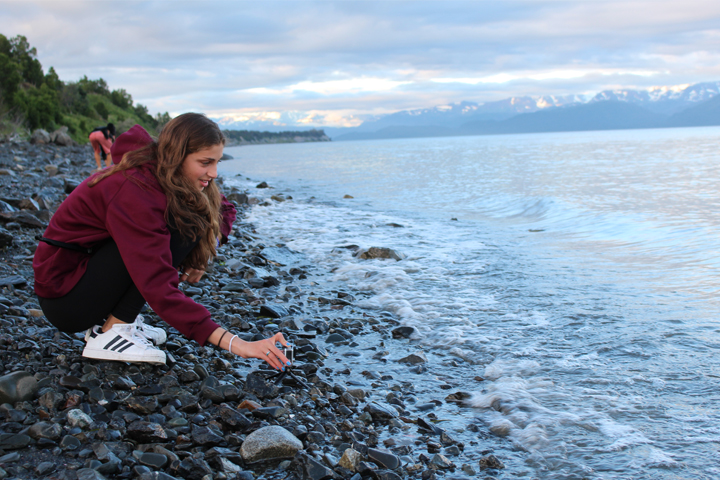 We caught up with our Instagram Video Contest winner Jessica Verp, from our Alaska Community Service Program, to share some of her tips and tricks for creating a compelling Instagram video.

Tell us the story behind your winning video


I brought my neighbor's GoPro with me on the trip. I only had a few accessories to use, but tried to bring it with me everywhere. I ended up taking over 5 hours of footage! When I got home from the trip, I went through the videos, found my favorite activities and sped up highlights from each to create the video!

How did you depict an entire summer in 15 seconds?
Since the video could only be 15 seconds, I spent a lot of time watching clips to find the part that best illustrated the activity or moment. It took some time, but it was fun to watch the videos and relive the experience. After I sped up all of the individual clips, I edited them together to depict the wide variety of activities that we did throughout the summer.
Can you share any editing tips and tricks?


The trick to Instagram videos is to keep each clip short and to the point. Keep transitions to a minimum as they ruin the flow and it's always fun when the music matches the feeling of the video. If the beat goes with the video, it brings the video to life!

When you can easily continue scrolling, what catches your eye and makes you really look deeper on Instagram?


I definitely think that interesting views are eye catching on Instagram. A wide-angle or fish-eye lens capture a scene more beautifully than a phone.

What did you look for when filming, knowing that you were limited to 15 seconds?


I filmed different portions of our glacier hike. I filmed the entire time we went dogsledding and on different parts of our bike ride. When I went back and looked at the footage, I chose the best segment that captured the essence of that particular activity. 

What are your favorite Instagram accounts to follow for video inspiration?
I follow GoPro, National Geographic, and an account called imschmacked, which makes very cool short videos for different colleges.
What advice can you give to aspiring videographers when using their videos for Instagram?


When using videos for Instagram, make short cuts and use many scenes. A second approach would be to start the video at normal speed and then slow down a very cool scene like flipping off a diving board into the water and changing the speed back to normal at the end. This really emphasizes the activity and fits perfectly for a 15 second video.

Watch her winning video HERE and follow @wcc360 on Instagram to see more incredible videos from our programs around the world!
Do you want to be part of a unique trip? Come onboard our 27-day Hawaii and Alaska cruise for high school students and visit hawaiian islands, Alaskan towns & more.