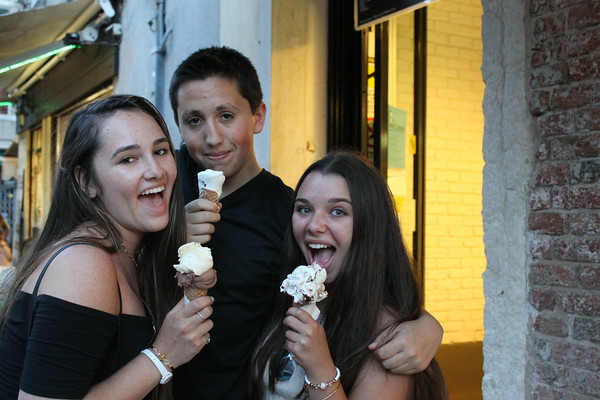 Bonjourno!
Our Italian adventures continued in Rome. We began our stay by visiting a number of piazza's around the city where we were able to admire the beauty of the ancient city. Hartley couldn't help but admire the gorgeous skyline of the city. The following day was spent at the Vatican. Upon entering the museum, students learned about Michelangelo and how talented he really was. Sydney, Lexi and Liam were amazed to learn that it took him years to paint the Sistine Chapel. When we saw the chapel in person, it left us speechless. Desi thought it was incredible that he was able to paint the ceiling so perfectly. We then made our way to St. Peter's Basilica where we were able to see Michelangelo's sculptures up close. Our tour of Rome ended in the Colosseum. Zach and Dylan R were impressed by the Roman structure and that it still remains standing today. The final day for some trip members ended with a toga party at Papa rex where we enjoyed our last dinner together with some singing and dancing.
After Rome we made our way down to Pompeii. During our tour we learned about how developed the city was for its time. Our guide also explained to us that today we use the same techniques to plan a city as the Romans did at the time. Alicia was amazed at how advanced the civilization was for its time. The next day was spent in the small town of Positano. We enjoyed a relaxed day by the beach and got to soak up some sun. Jacob really admired the view of the city while he was there. Our last day was spent on the small island of Capri. We were able to admire the beautiful natural views from above where we took some moments to see the 3 big rocks that define the island. Later on, we took a scenic boat tour around the island. Vanessa W loved seeing all the nature. She says it's a nice change from a big city. Dylan B and Jacob loved when we all got off the boat and went swimming in the turquoise water. Everyone thought the tour was absolutely breathtaking and a definite highlight of the trip.
Next stop: Florence!
Until next time!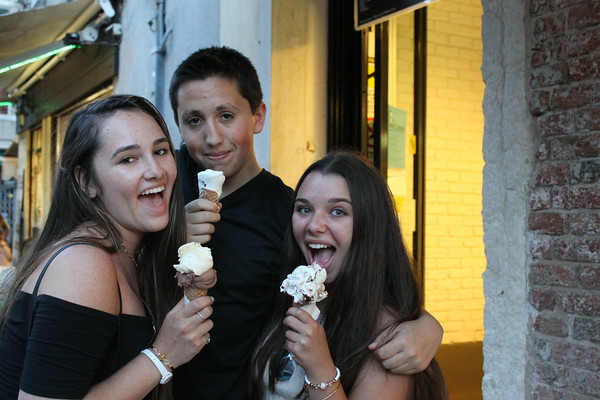 The Westcoast Blogger