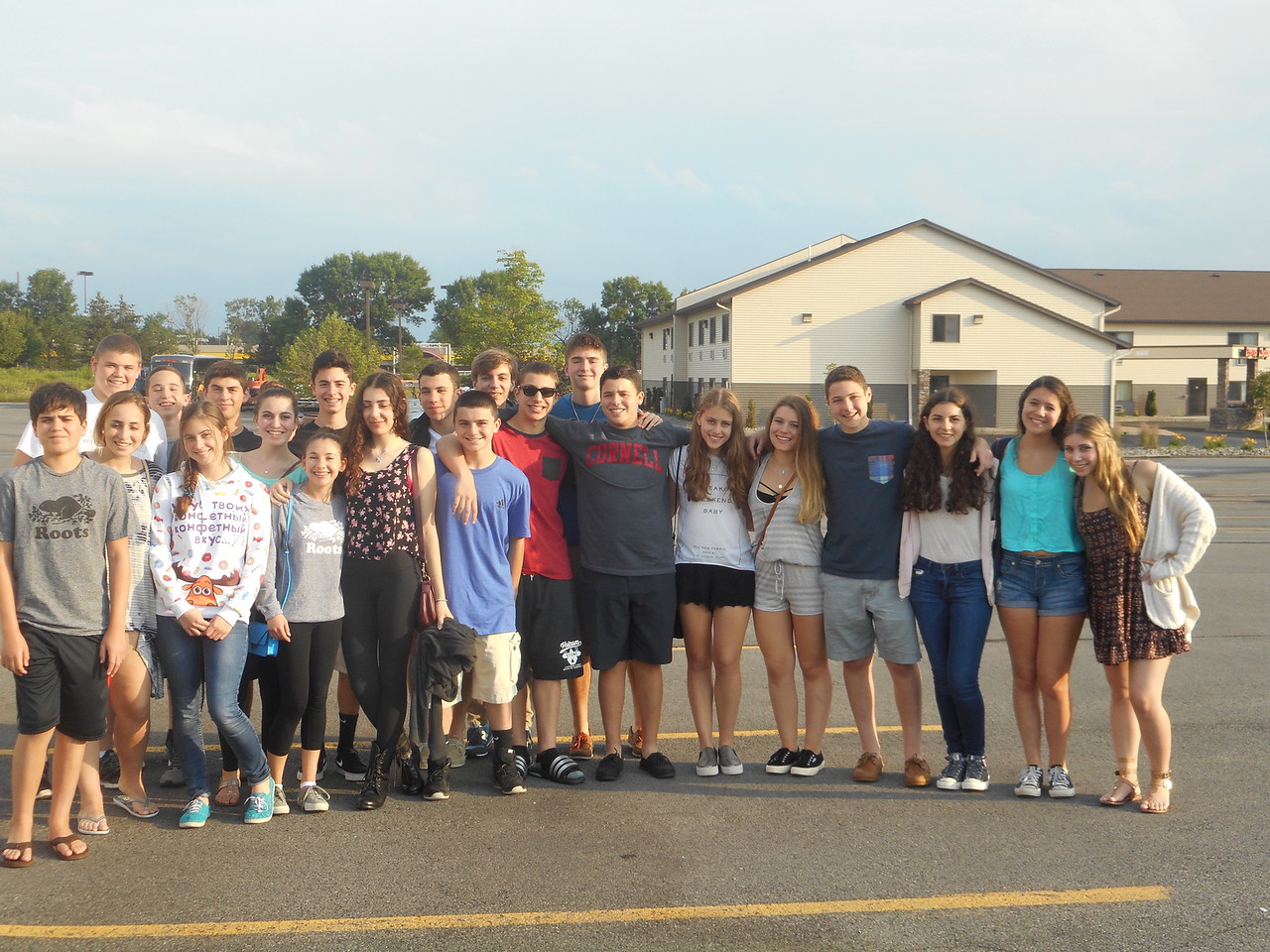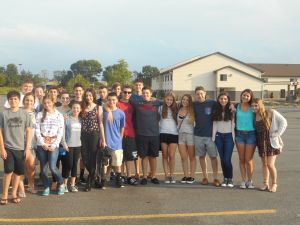 Hello family and friends of U.S Explorer,
We've just finished the first few days of our trip, but it definitely feels like we've known each other for a lifetime! We have enjoyed unique icebreakers to learn interesting facts about each and every trip member. After saying our "see you later"s to our families, we hopped on the bus and were on to our first stop, Ithaca, New York!
Our trip goal is to discover aspects of ourselves that we never knew we had! We each want to challenge and support each other to try new activities. In just one day, we found some our hidden talents to be bowling – lots of strikes were bowled! On day two, we each challenged ourselves by completing a ropes challenge course together. Some really wanted to zip line, but were a little worried about the climb to the tower. Others displayed their gymnastic experience while tearing up the high ropes!  Finally, a few of us overcame our inner fears and completed the trapeze jump with ease! This wouldn't have been possible without the support of some new friends. We made it to the top together and loved the view, especially when completing the zip line! We can't wait for more of these incredible discoveries as our journey continues!
We are fortunate because we get to celebrate Canada day in Canada! We are starting our first day of camping and we've decorated the campground to reflect our (albeit for some of us, recent) Canadian pride.
We are excited to explore Niagara Falls today!
Until next time!
The Westcoast Blogger