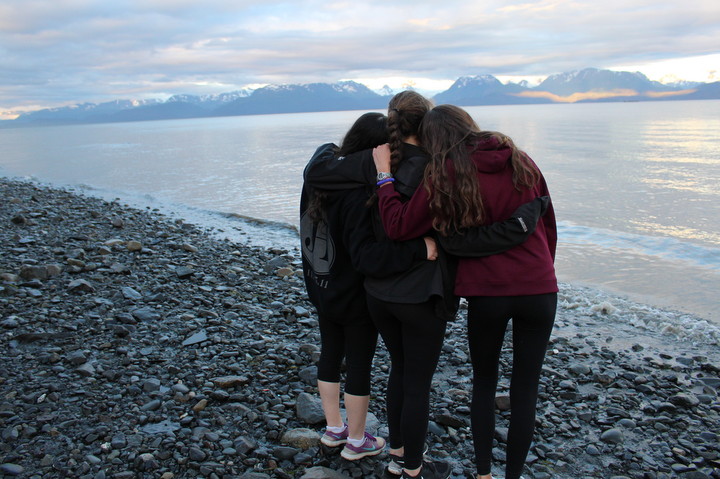 The bond between the T1 program members was evident from the very first ice-breaker game we played in Newark airport. They all shared a few things in common: supportive, funny and eager to experience a new culture. Connections are happening quickly, and the plane journey to Thailand was the catalyst for the start of many friendships! 
Upon arriving at Bangkok's Suvarnabhumi Airport, we were greeted by our local tour guides. After teaching us two important Thai words, "Sawadee", meaning "hello", and "Kobkun", meaning "thank you", we were ready to tour the city, visit temples, markets, and walk the legendary Khao San Road! Upon returning from the vibrant strip, we ended the night on a reflective note – writing letters to our future selves, outlining what we hope to accomplish during this community service program.  
Some of the best times in Bangkok were spent on boats! On each of our three boat tours, trip members frequently expressed their shared astonishment of actually being in Thailand. We waved and shouted "Sawadee" to the locals, who were all thrilled to see us, smiling and waving back. This prompted some of the trip members to reflect on how the universal act of waving hello crosses all cultural and linguistic boundaries. It's so interesting to see how similar we are to people all over the world.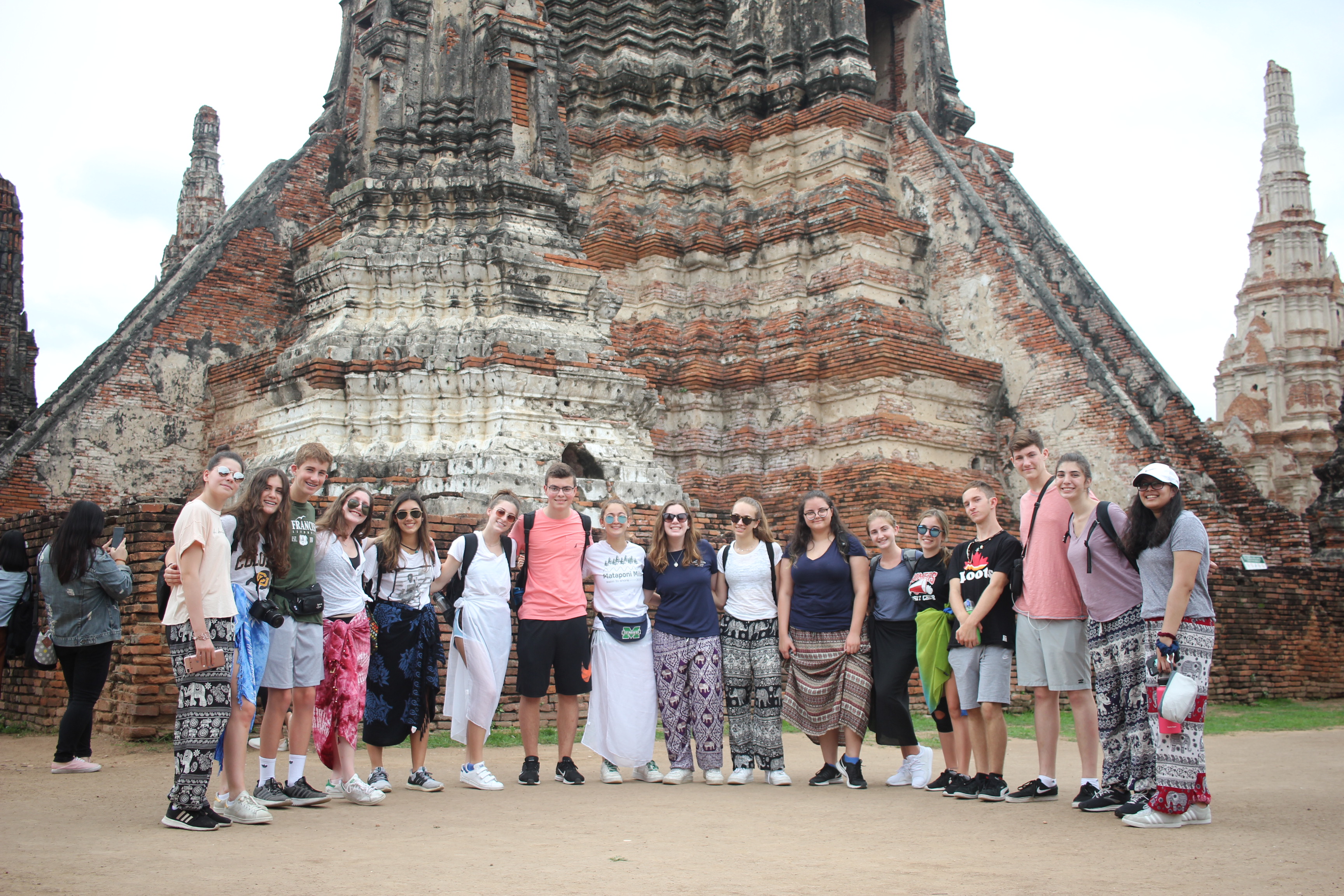 We caught a morning flight to Chiang Rai on our fifth day, and spirits were high in our group.  Later in the afternoon, every trip member went to the pool area to spend time with each other, relax, and talk about our journey so far. One minute we were driving through the jungle, the next we were going through the canals of Bangkok, all while forming exceptional friendships. Over lunch in a small local restaurant in Chiang Rai, one trip member mentioned how challenging it was to reminisce on our experience so far, since each day was even better than the last! After our brief conversation, we all concluded that this was one of our best meals yet, and many trip members went up for seconds and thirds.
Our group began the first day of community service smiling and singing. The entire community service project was exceptionally well organized and everything was laid out for us as we arrived, including an abundance of snacks and water available for us. We gave a fresh coat of paint to the wall of a local Primary School and immediately noticed the impact of our work. As the school directly faces the road, the new wall is on display for all to see! We ended the day with a well-deserved traditional Thai Massage and a walk through a Night Bazaar! 
"I can't believe we're in Thailand" is an overall sentiment that has been echoing throughout the first several days. Eating food we've never had, with people we've just met, in beautiful weather we've never experienced. It's sometimes hard to believe we're in Thailand, but our strong group dynamic is making this far away land feel a little more like home. We all look forward to getting deeper into the community service portion of our trip – stay tuned!
The Westcoast Blogger
Do you want to have a meaningful experience in the land of smiles? Learn more about our 25-day Thailand Community Service opportunity!