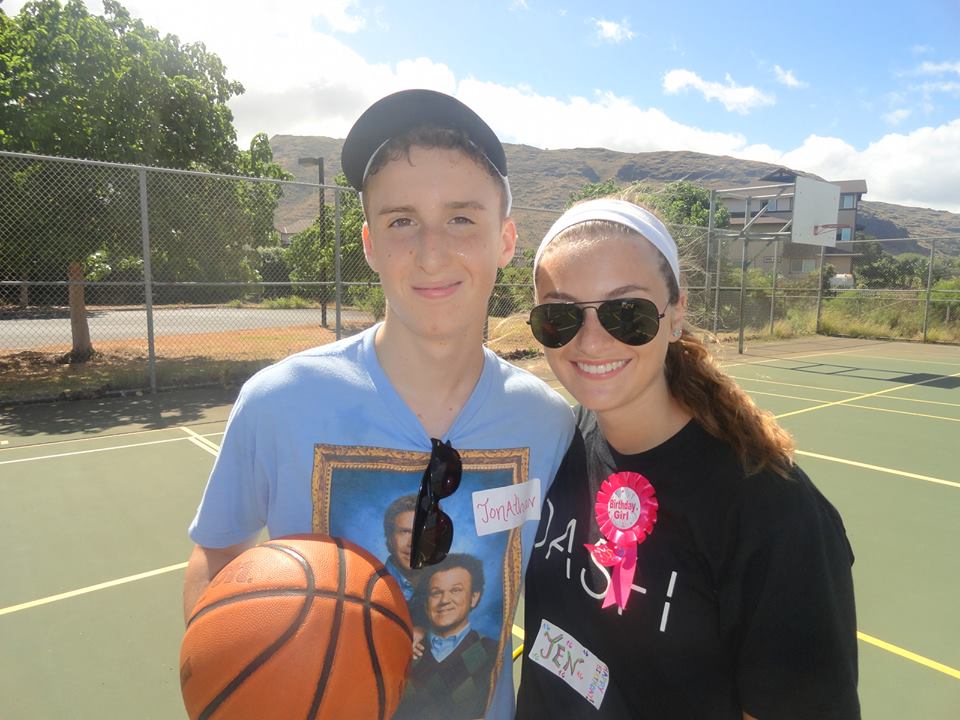 Aloha from sunny Hawaii!
The third day of our trip has drawn to a close! The last two days saw our dynamic group of trip members running around fields and courts, gardening under the Hawaiian sun, getting covered in paint, and winning over the hearts of the Boys and Girls Club of Nanakuli. At the Boys and Girls Club, they were met with a very excited group of kids. Young eyes lit up when they saw us enter the building. The little ones knew that they were in for a treat and they definitely made us work. Alex and Amelia were real troopers during kickball, bringing back skills they had perhaps left behind in their primary school days. Jonathan and Jen were spent after a morning of shooting hoops with people that were half their size but were bursting with a seemingly limitless supply of energy. Remi and Jess K. were quite popular at the hula hoop station. The B&G Club Members outperformed all of us when it came to hula. We might be ashamed of this but many of the youth admitted to have taken hula lessons from a very young age. After all, we are in Hawaii. In this category, I would say that it was the little guys that were teaching us.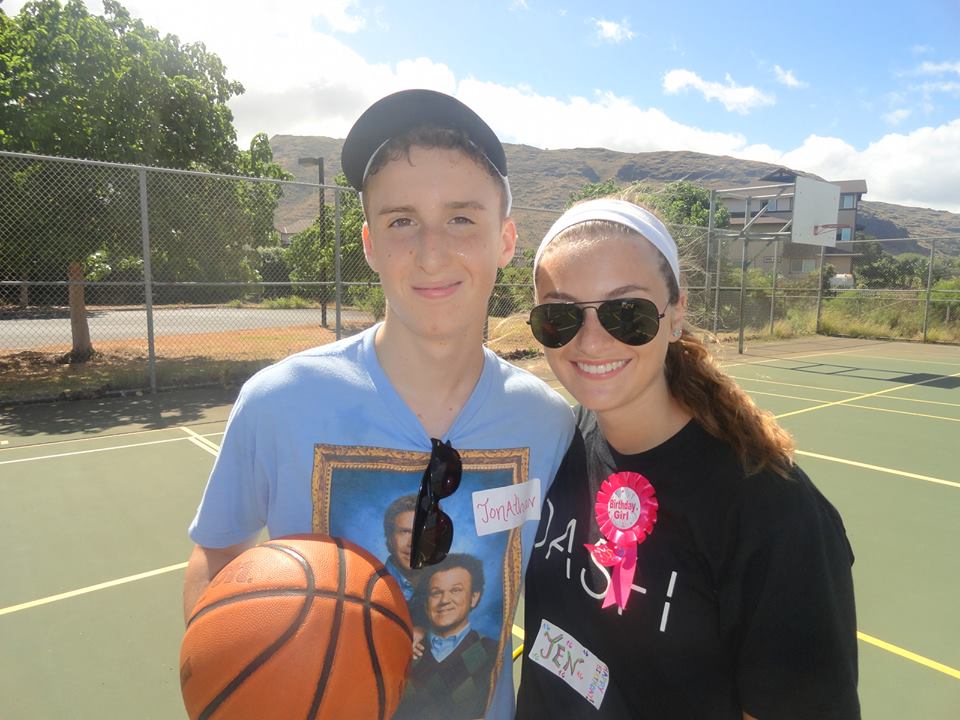 Indoors, the friendship bracelets that Trip Director Shelby brought to Arts and Crafts were a huge hit. Children crowded around tables with Taylor C., Marika, Emily, and Jacob, all of whom quickly became favorites, as they helped Hawaiian toddlers make themselves small souvenirs they could wear on their tiny wrists. In the adjacent room, Trip Leader Orel and her crew were also jogging their memories of childhood by running circle games. Kids were literally hanging off of Taylor J. Samantha and Sophie claimed that they particularly enjoyed this part of the service, as "it was so nice to see how excited the kids were" and "it was so great to see the smiles on the children's faces!"
In addition to working with club members, our participants also had the opportunity to participate in some beautification projects around the club. In the garden, Mireille was a machine. Like many others, she was not afraid to get to work, even if it meant becoming a little dirty. Hannah and Sophie were zipping all over the field, raking up a storm and picking up dead leaves. Sean not only worked; he also made the working environment more pleasant with his continuous good humour and endless amount of wit. By the end of the second day, the place looked great!
One of the highlights of the trip so far was our outing to Cheeseburger in Paradise. It wasn't too far away from our hotel, allowing us to walk through downtown Waikiki, past souvenir shops, street performers, and moving statues that made some of our members scream in surprise. In the restaurant, the conversation was unending and it was quite difficult to believe that this group of young adults had known each other for less than two days. Despite having known each other for only 48 hours, our pack of volunteers and travelers have been getting along quite well. We think some of Trip Leader Peter's icebreakers played a role in that. We are watching some beautiful friendships form as trip members become more comfortable with each other.
We are all looking forward to the next few days, which will see us at sea, on the beach, at memorials, and on a hike. Stay tuned for more!
P.S.We would like to extend very special birthday wishes to Jen M. and Trip Director Shelby who celebrated their birthdays a day apart. It was a great way to start off our trip. May you both have a wonderful year!
The Westcoast Blogger