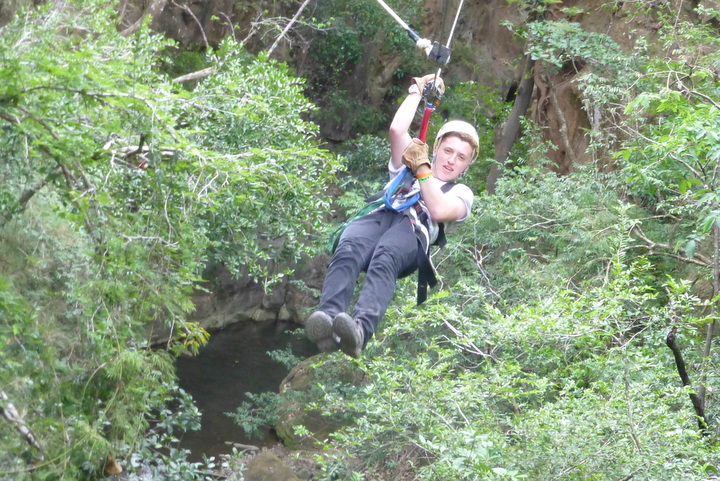 Hola for the last time to our family and friends! Our time here in Costa Rica has sadly come to an end but the memories will live on for many years to come.  As mentioned the last time we spoke, we ended our service on a high note and were able to finish up the beautiful paint job we had started the day before. The abuela (grandma, in English!) that lived in the home we painted with her family was more than thankful for our work. She almost cried, as she was so happy to have a house she was proud to go home to at the end of day.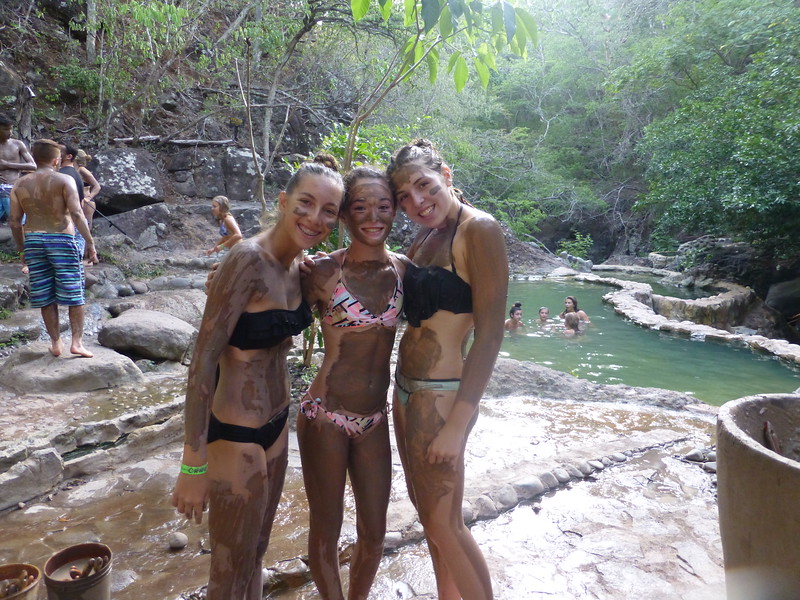 From there we headed to Ricon de la Vieja, which we learned means "the old women's corner."  Our guide led our group to a beautiful, natural hot spring. We all took mud baths together, which was a unique experience to say the least. Covering our bodies in mud is not something we expected to enjoy – but it ended up being a ton of fun and a great way to spend some quality time as a group. The natural hot springs were beautiful and gave us some much needed time to relax. It was like nothing we'd done so far and it was amazing. That night we had a friendly competition which consisted of family feud like questions combined with physical challenges. It was a good day all around.
The following day was our last day and we were determined to make it count. We started with a lovely hike, which took us to a beautiful waterfall where we swam and soaked in some rays. We then spent the afternoon canopying through the air from platform to platform – it was so exciting. Some of our more adventurous members even zip lined upside down!  Our final dinner was delicious and the chef even made a special cake just for us.  We spent the evening together reminiscing about our time together and getting a few final laughs in. Our time together has been exciting to say the least – and we've made friendships that will last a lifetime. Thank you Costa Rica Community Service for all that you've taught us and all of the good times we've had.  Hopefully we'll be back together again soon! Adios!
The Westcoast Blogger