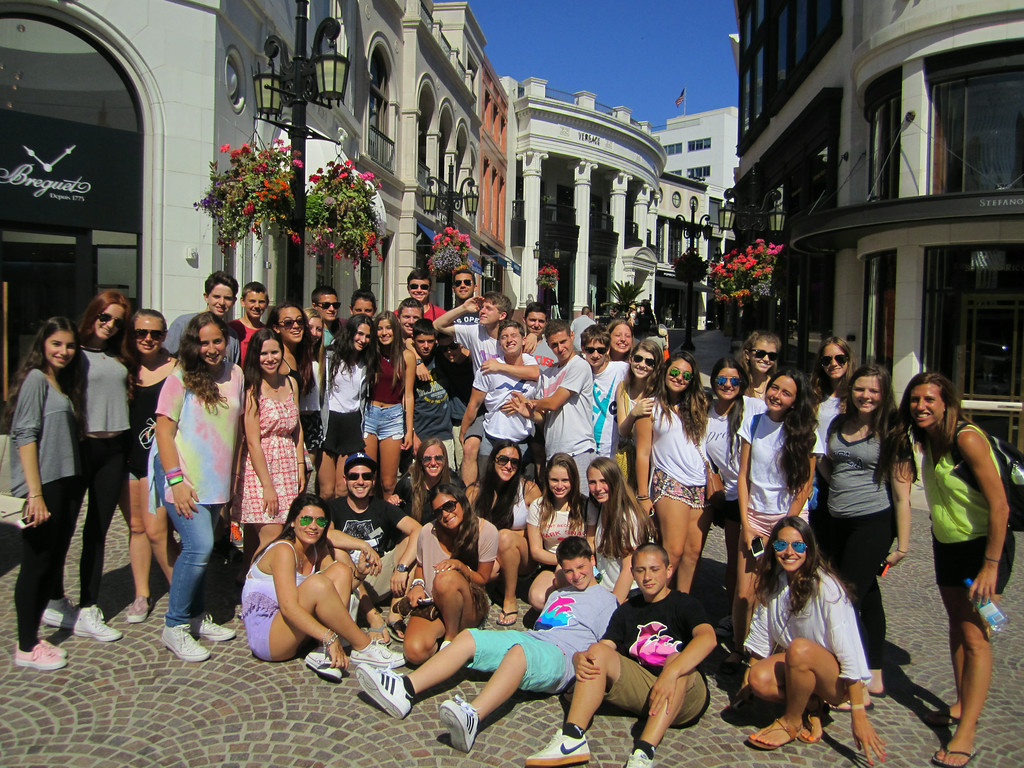 Aloha! We got off to a fantastic start! Thirty-nine awesome trip members embarked on the journey of a lifetime.
After checking into UCLA our trip began at City Walk. Our group divided into teams and we played a game called Trade It Up. Each team started with a paper clip and had to persuade people to trade them for something better. Megan, Dani B., Stephen, Michelle and Leah K had a blast!
On Monday, we went to Venice Beach. Leak K enjoyed walking around on the boardwalk with her friends.  In the afternoon, when returning to UCLA, Sari explored the campus with her new buddies. In the evening, we visited Hollywood and Highland.  Maya loved walking around in this area. We were there and saw some famous people walking the red carpet for the premiere of Tammy. We even spotted Nathan Kress from iCarly!
On Tuesday, we spent the day at Six Flags. Mia, Michelle, Ariel and Caity went on a lot of cool rides and had an incredible time. Carly tried her first roller-coaster and loved every second of it! After many of us faced our fears, we left the amusement part and headed to Santa Monica for dinner, and a ride on the Ferris wheel.
It's hard to believe that only 3 days have passed. Many strong friendships have already formed. Danielle B., Josh and Bryce's favorite part of the trip so far has been meeting new friends. Jared said, "My favorite event on this trip so far was having the ability to meet and interact with new people."  We can't wait to see what the rest of the trip will bring. Until next time…..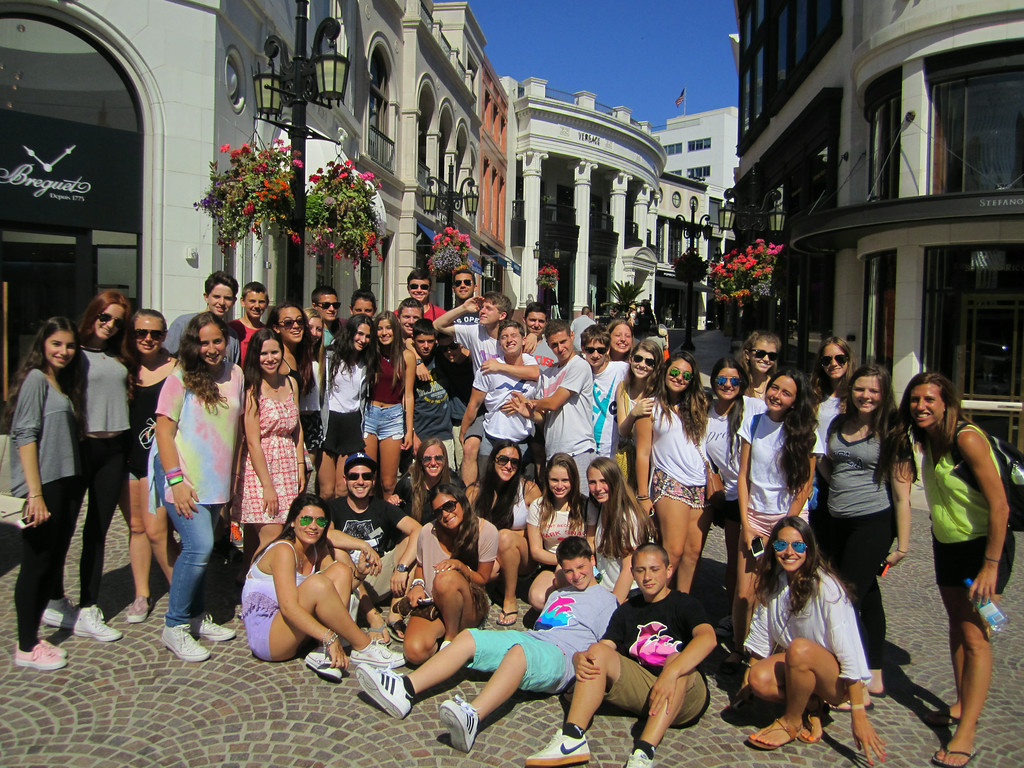 The Westcoast Blogger
Do you want to be part of this experience? Visit Hawaiian islands and Canadian west coast in our 21-day Hawaii Spirit tour.