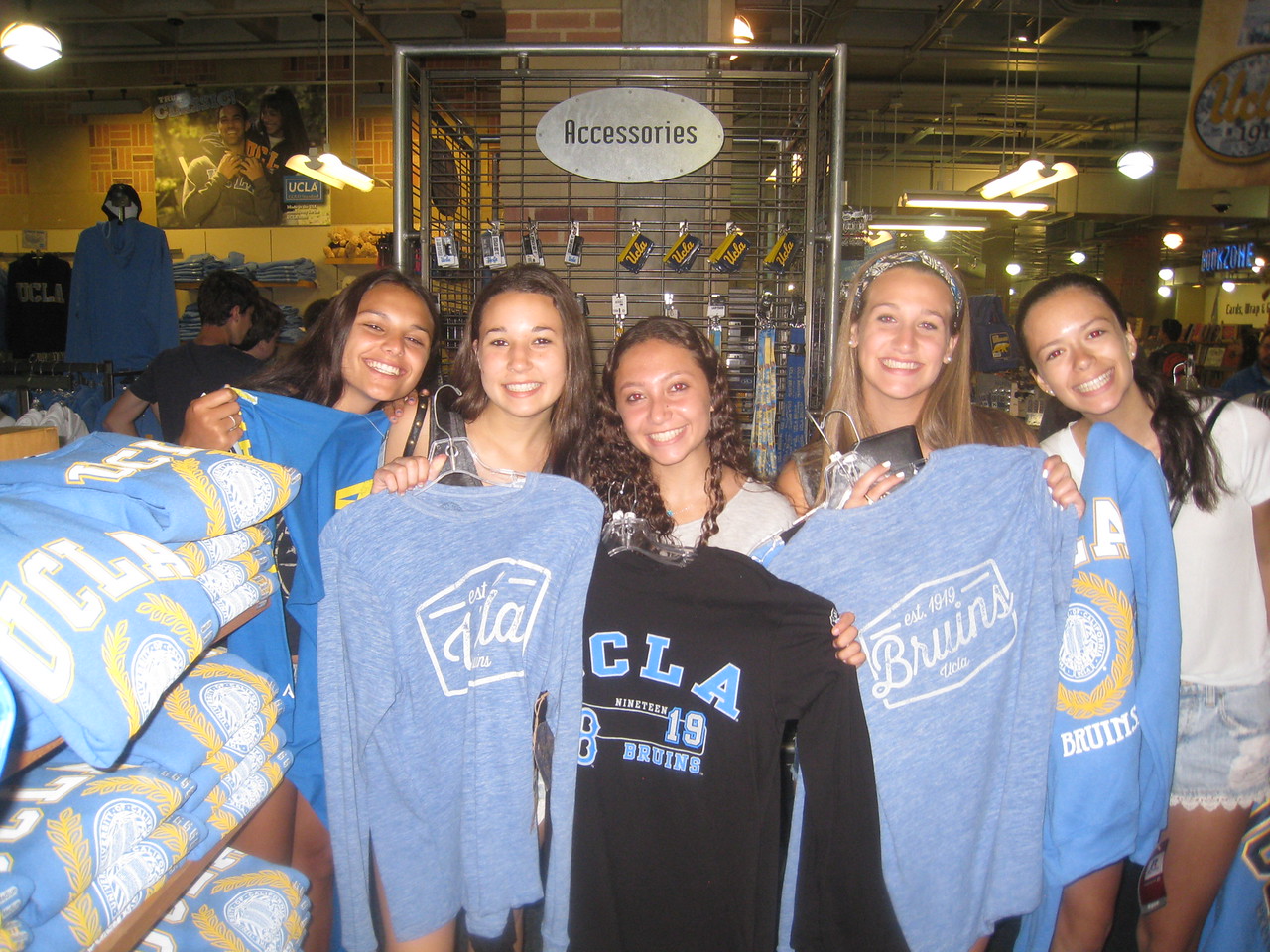 Dear family and friends of the American Voyageur,
We are now only moments away from our four-day cruise off the coast of California and Mexico! The past six days in LA and San Diego have been amazing as predicted and have definitely been the highlight of the trip for many. The cruise will be even better!
Day 23 in LA allowed us to see some iconic sights on Hollywood Boulevard. We began by visiting Mann's Chinese Theater where we were able to view the handprints of stars. Additionally, while on Hollywood Boulevard, we travelled along the Walk of Fame. Many of the trip members were pumped to see the Hollywood sign from Hollywood and Highland were extremely excited to meet Cameron Dallas, a vine sensation!
Day 24 was jam packed as we spent our morning packaging food at the Los Angeles Regional Food Bank. This was a great way for all of us to give back to a local community. In fact, during our time there we packaged 5,335 meals! The rest of the day was spent at magical Disneyland where our teens really got into character, wearing Minnie Mouse ears and getting their faces painted. The night was a great bonding experience as we watched the 60th anniversary new light parade and fireworks as a group.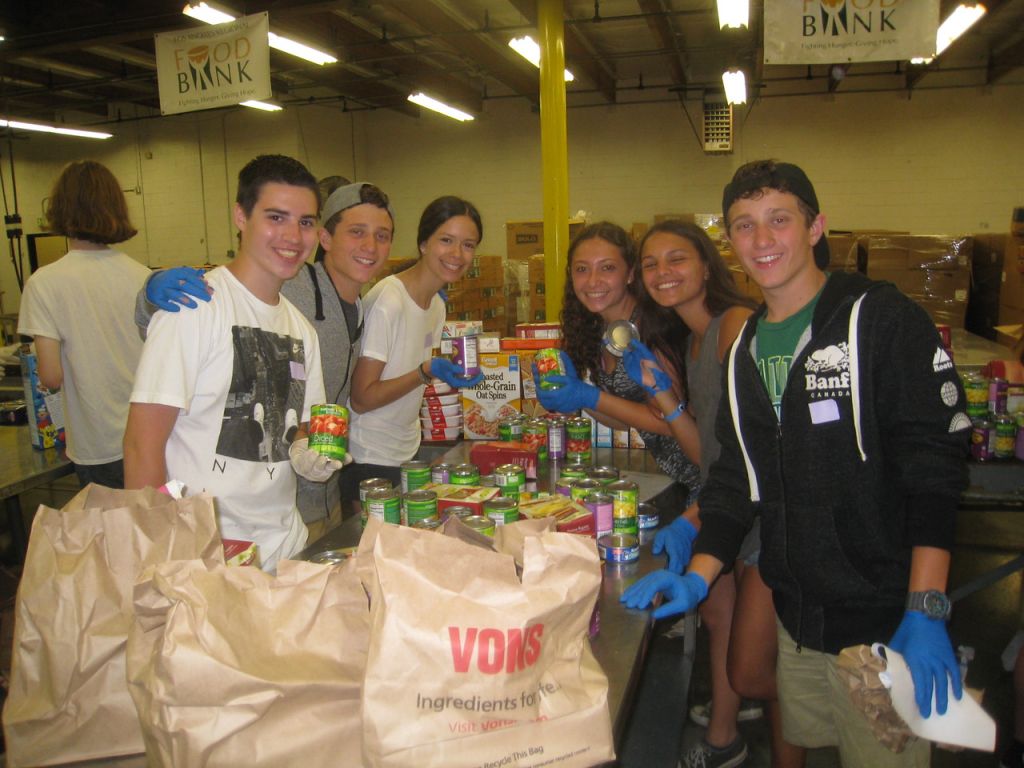 Day 25 was equally great as we began our day with a visit to the Museum of Tolerance and then visited the Farmers Market at the Grove where some delicious meals were had. In fact some people said it was where they had their favorite meal to date.  Our afternoon was spent at Rodeo drive where our teens met singer Madison Beer. That night we had some laughs at the infamous Hollywood Improv – our host was the hilarious Stephen Kramer Glickman from the Nickelodeon show Big Time Rush. The show was so funny that Jenna and Bennett were crying of laughter!
D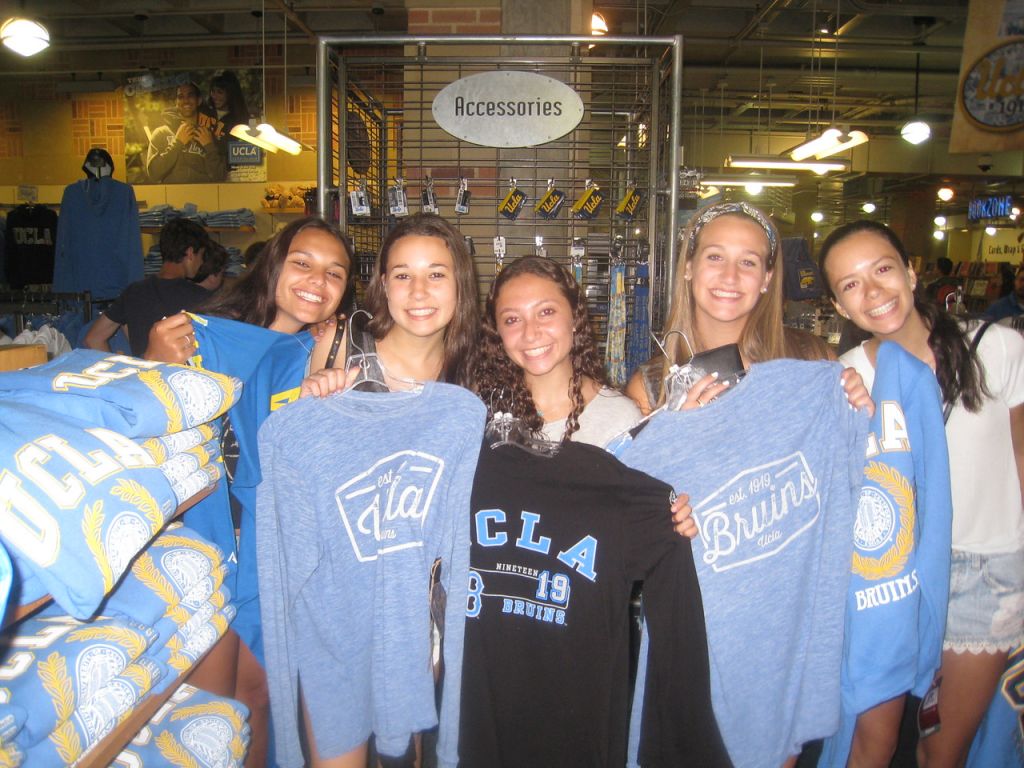 ay 26 began with a visit to UCLA for breakfast and a visit to their bookstore – Sydney really enjoyed the visit because UCLA is her dream school. The afternoon was spent at Universal Studios where we saw Mario Lopez filming Access Hollywood and we did the studio tour together and got to see the new 3D Fast and the Furious portion. The tour allowed us to see how our favorite movies were made!
Day 27 was a mix of hot and cold as we began our day at Venice beach and finished with ice-skating!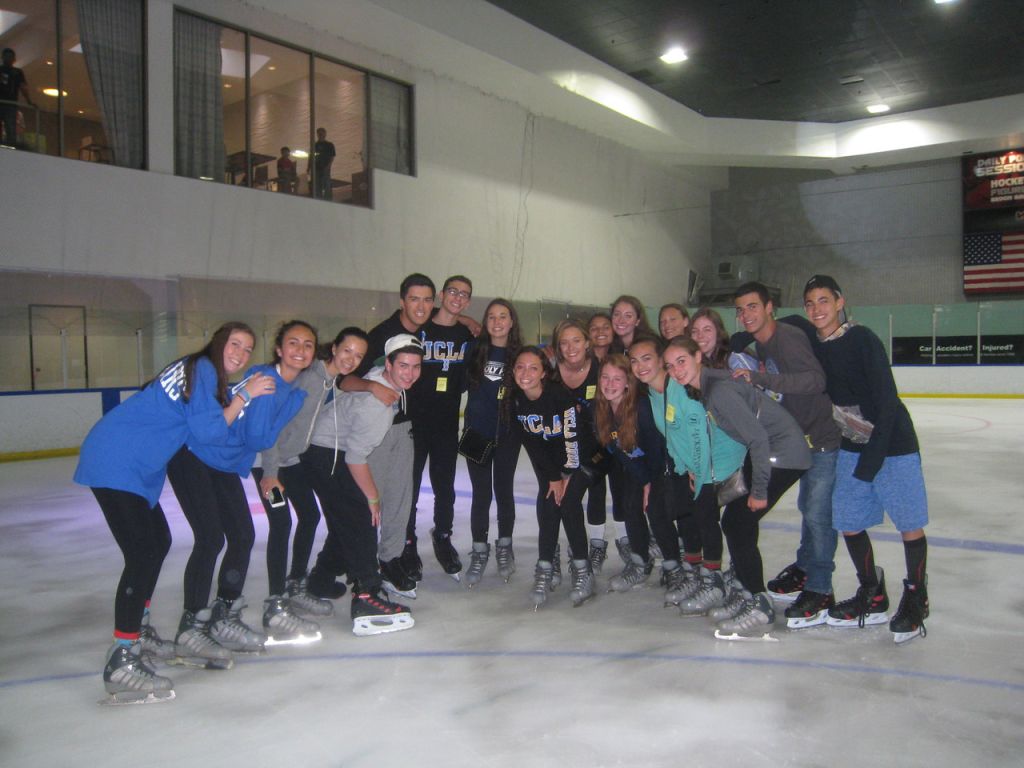 We walked the boardwalk, saw a live street performance and visited the famous muscle beach. Ice-skating was a lot of fun as we had many first-time skaters. Bennett was awarded most improved while twins Lolo and Ben used their hockey skills to help others on the ice.
Day 28 included a visit to the zoo in San Diego where we saw elephants, giraffes and even mountain lions! This was followed by an activity everyone loved – surfing. The boys finished the night with a fantasy football draft commissioned by Ryan. It is now Day 29 and we are arriving at the Long Beach port docking area for four days of cruising fun.  We will update you when we are back on land at the end of the week.
See you soon!
-The Westcoast Blogger