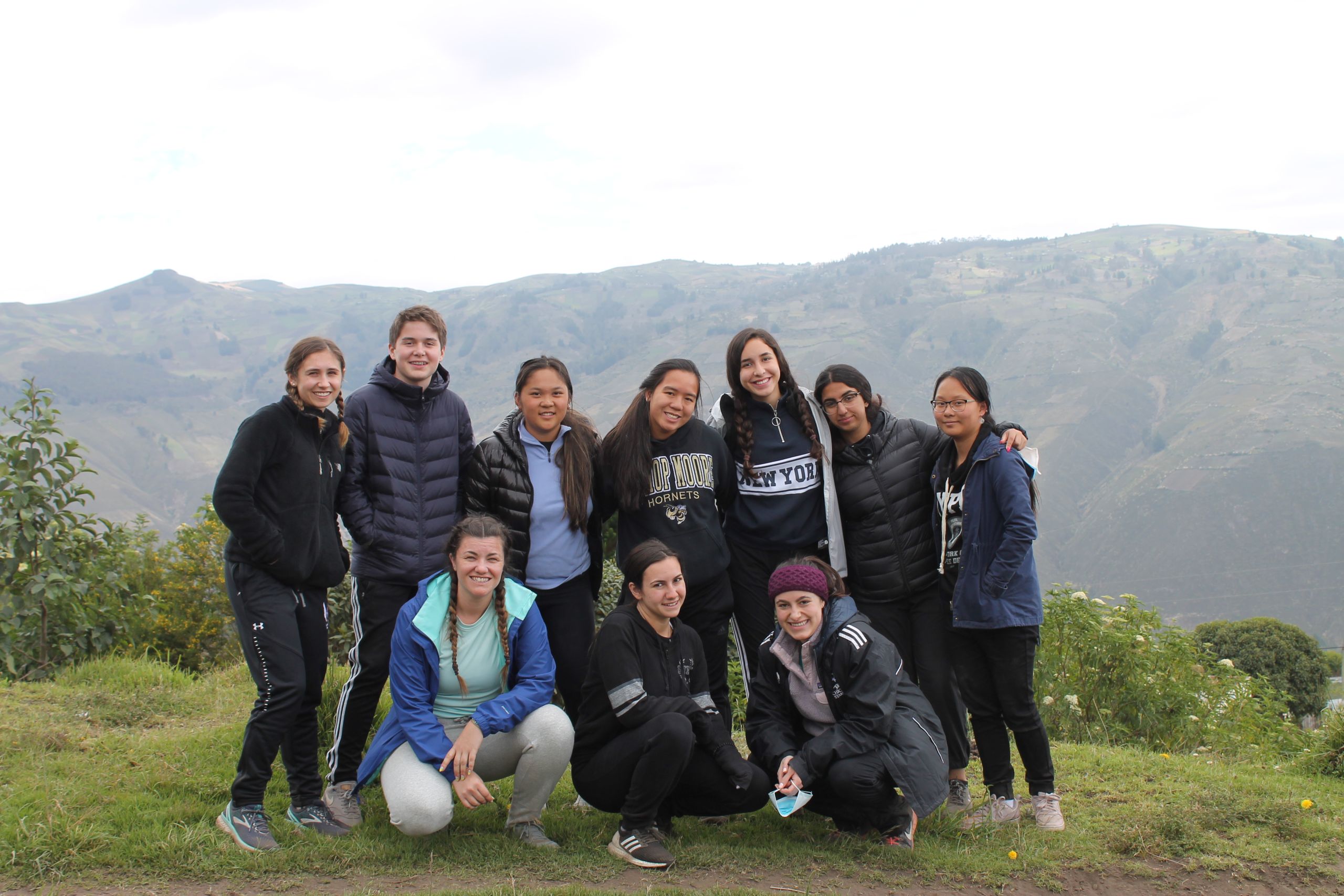 Our program is off to an amazing start, and we can hardly believe we've only known each other for a few days, because we already feel like family. 
On our first full day, we woke up full of energy after a good night's sleep and headed to La Mitad del Mundo, or the Middle of the World. At the Intinan museum, which is located directly on the equator, we learned about the natural phenomena that occur on the equator. Some of the group members were able to balance an egg on the tip of a nail, while others had a chance to try and see if they could defeat gravity by walking along the equator with their eyes closed. It was much more challenging than we thought it would be! Our favorite part of our visit to the Equator was when a traditional Ecuadorian masked dancer performed for us, and we even got to participate! The fun didn't stop there as we toured the old colonial city of Quito and learned more about the rich history of the city. Did you know Quito was the first city to be declared a UNESCO World Heritage Site? 
Later in the day, we got to try traditional Ecuadorian ice cream, which is made by swirling the ingredients in a copper pan over ice. Que Rico! Delicious! We've been learning a lot of Spanish, but that's not the only language spoken on our trip. Together, our program members speak Russian, Mandarin, Urdu, French, Hebrew, and Spanish! Now we know how to say delicious in 7 languages! 
From Quito, we headed South to Riobamba, a city at the foot of the beautiful El Chimborazo. El Chimborazo is the tallest volcano in Ecuador and is also the furthest point from the center of the earth. At the base of the mountain, we visited a museum where we met a local resident who travels to the mountain on a donkey every day to collect ice to sell at the market. Everyone had a wonderful time learning about the local culture and, of course, hanging out with the Alpacas!  Some of our trip members even got jackets and ponchos made from alpaca wool.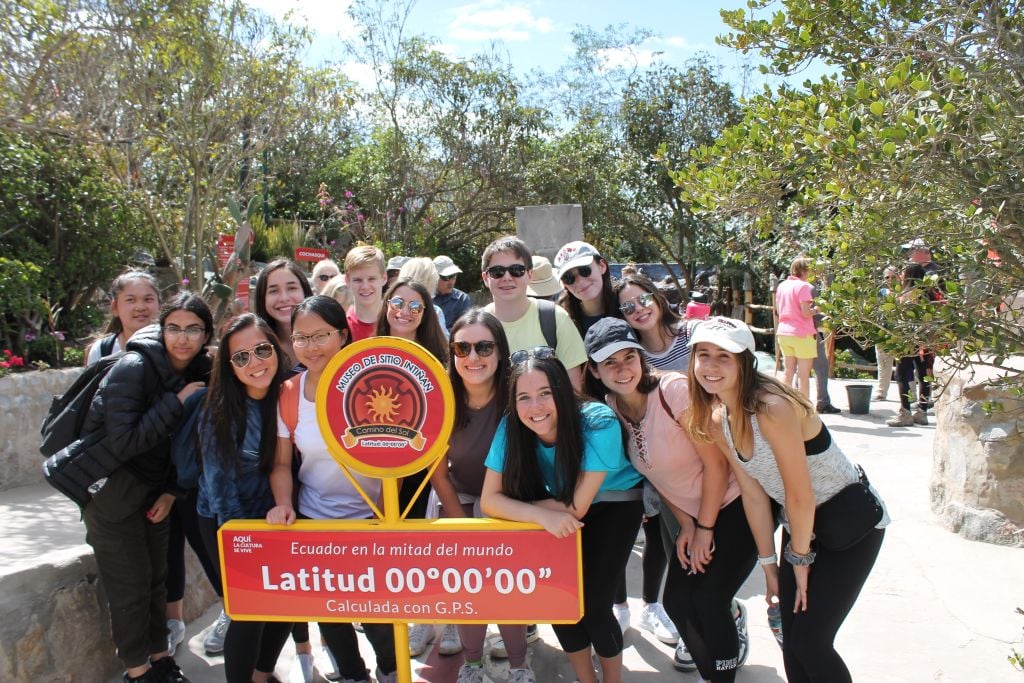 Riobamba is also where we began our community service. We traveled into the beautiful mountainside to set up a mobile medical clinic in a rural village with MEDLIFE. Our trip members prepared for the day by creating notes with Spanish phrases to help communicate with locals. There, our group was split into teams to help run the clinic. We were able to assist patients with triage, intake, and vitals. We also had the opportunity to work directly alongside the doctors and dentists, assisting with routine checkups and procedures. The patients then went to the pharmacy, where the group helped the pharmacists fill prescriptions. In total, 67 patients were treated by our program members in one day!
Walking up the mountainside at the end of the day, we couldn't help but look at each other in awe at what we were able to accomplish, learn, and experience at the clinic. It is hard to put into words the unbelievable experience we had on our first day of service and the immense impact that we have felt in serving the community, but here is what some of our EM1 family had to say in our evening reflection:
"Today I felt grateful for what I have and what is so normal for me"
"Today was a huge reality check for me, in how privileged we are and how lucky we are to get to serve" 
"This is the coolest thing I have ever done"
"Today was such a perfect day"
"Traveling is cool, but I think being able to give back is even better"
"I definitely want to be a doctor now, to be able to come back and help more people."
Nos Vemos! 
The Westcoast Blogger
Does exploring Ecuador through community service and adventure activities sound like fun? Read more about our Ecuador Medical Assistance program here!