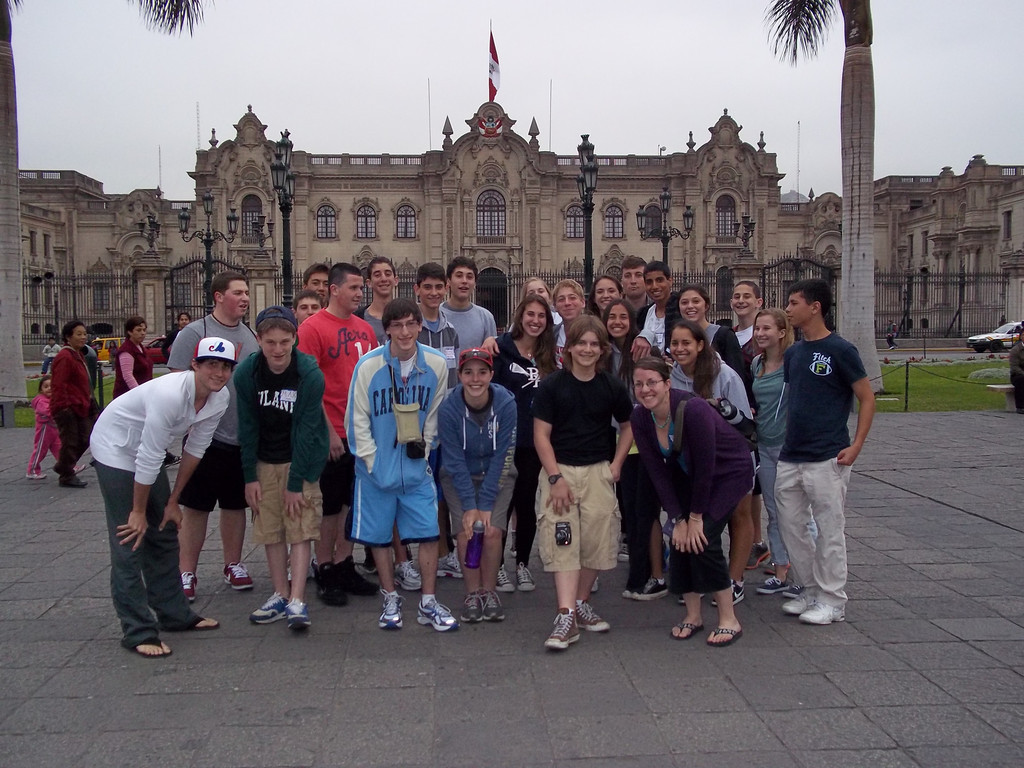 Hola familias y amigos!
We have successfully made it to Peru and the camaraderie has undoubtedly begun!  The trip members have wonderfully high spirits and there is a positive energy felt throughout the entire group.
Yesterday we enjoyed breakfast on the terrace at El Faro Inn and a tour of Lima kicked off our first full day in Peru.  Enrique, more commonly referred to as Kique, was our knowledgeable guide for our tour.  El Parque del Amor, or Love Park, which overlooks the Pacific Ocean, was the first stop along our journey.   We then ventured to the center of town to see the Monastery of San Francisco where we saw beautiful architecture.  The best part about our tour was unanimously decided among the Trip Members to be the Catacombs.  We walked through small, secret passageways with skulls and bones carefully arranged in organized, circular patterns.  Spencer, without question our tallest trip member, could hardly stand up straight in the tiny passageways!
There will be many more updates to come, but for now, time for the Jungle!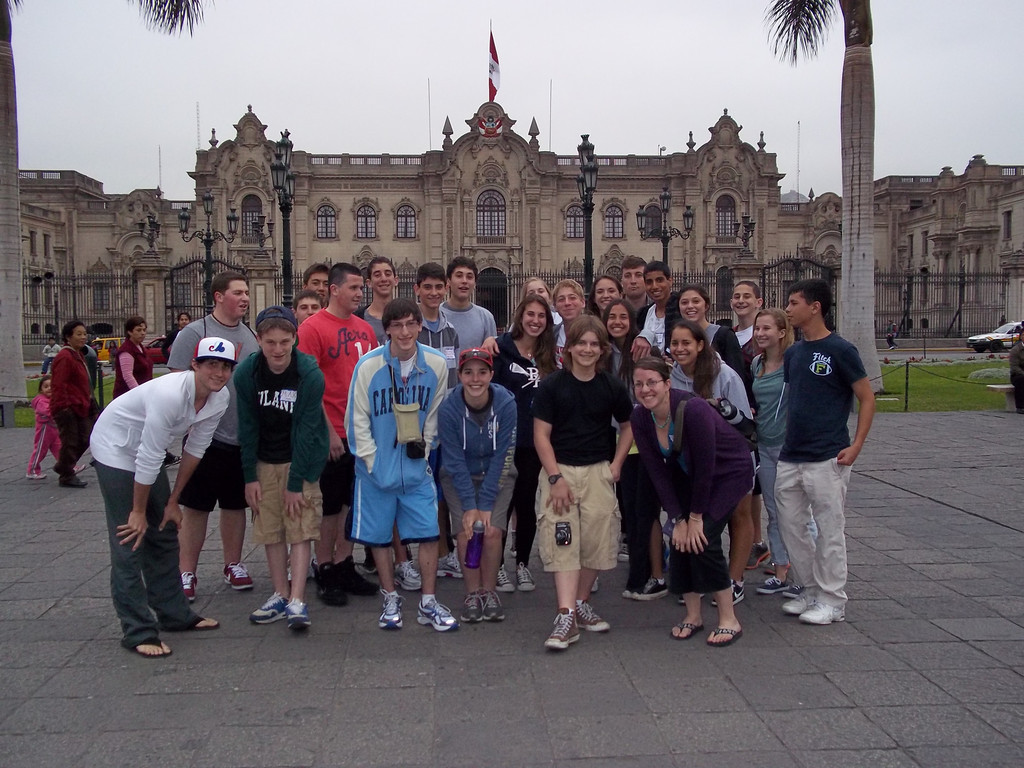 The Westcoast Blogger