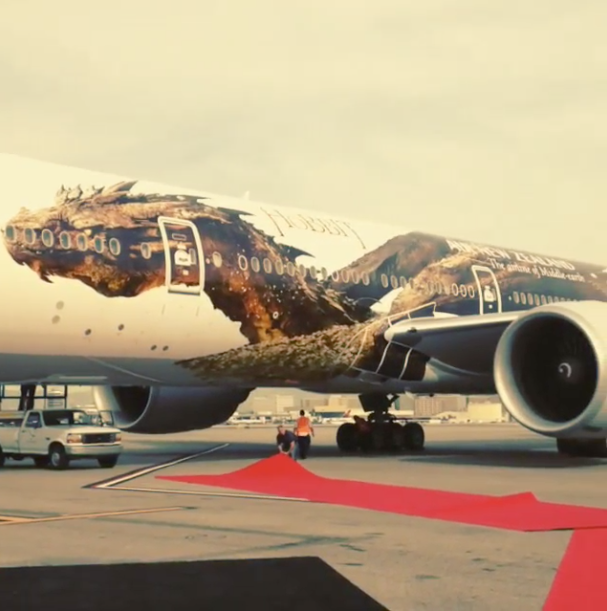 With the upcoming premier later this week of The Desolation of Smaug, the eagerly anticipated second installment of The Hobbit series, it is not surprising that it seems the entire country of New Zealand is taking part in the excitement. After all, the series is being filmed there. Kiwi director Peter Jackson also shot the acclaimed Lord of The Rings movies in his home country.
You may recall Air New Zealand's famous Hobbit-inspired safety video, "An Unexpected Briefing", from last year. And they've done it again with this clip, "Just another day in Middle-Earth". In fact, this past week the airline teamed up with The Hobbit to unveil (for the first time!) the image of the newest character in the franchise: the dragon Smaug. Plastered on both sides of a Boeing 777-300 airplane is the 177-foot long image designed by Weta Digital, Jackson's special effects company.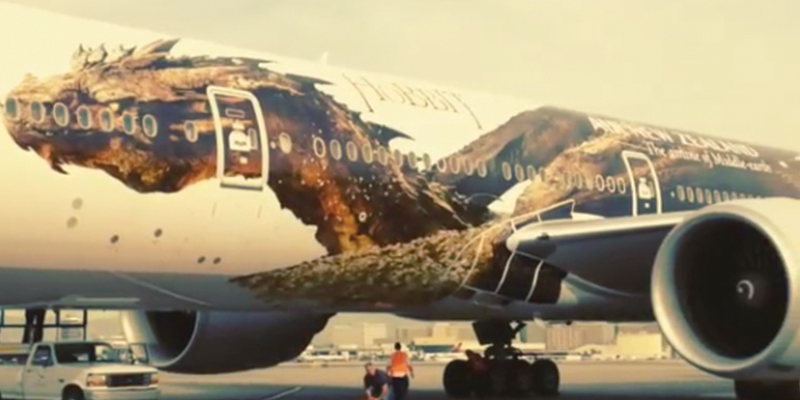 The plane's inaugural flight brought it to Los Angeles, where another great Hobbit achievement just debuted: The Book of New Zealand. Located at the Beverly Hilton Hotel, the 40-foot high pop-up book spans the width of two tennis courts and allows visitors to literally walk through four different sets showcasing real-life film locations of the movie. Unfortunately the installation, which was built at a secret location in Wellington and flown over to California, is only on-site for the days leading up to movie's premier (and is by invitation only) – but here's hoping it may find a permanent home in the future.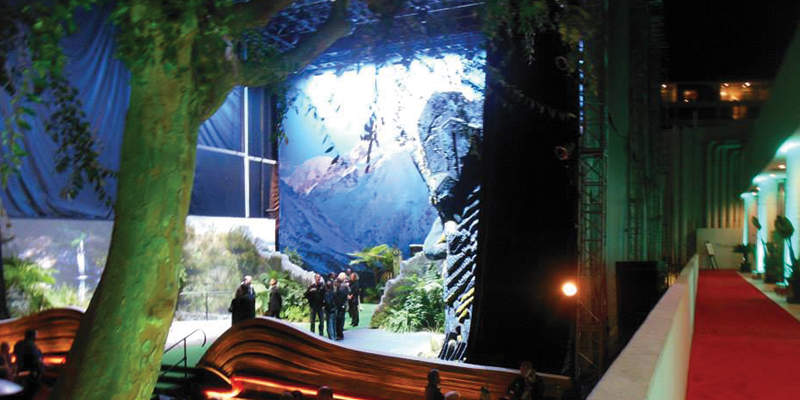 Since we can't experience the book first hand, there are two pretty cool interactive maps available online that also allow users to experience how intimately New Zealand is tied to Middle Earth. Visit http://middle-earth.thehobbit.com to explore the world created in The Hobbit. And then "Take a flight through Middle-Earth" to see how just how all the fantasy is actually based in reality.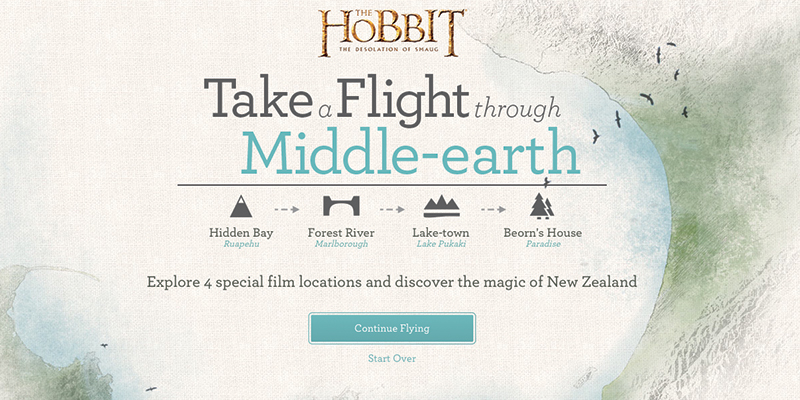 With a landscape so exquisite, it's no wonder that The Hobbit and Lord of The Rings have been filmed in New Zealand in addition to other major pictures over the years like King Kong and The Chronicles of Narnia. And like the worlds depicted on screen, New Zealand is just as unique and like nothing you have ever experienced (unless you've already visited, of course).
Check out our New Zealand trips here:
New Zealand – 21 Days
New Zealand and Fiji – 26 Days
And don't forget to buy your tickets to the premier!
The Westcoast Blogger
Do you want to join us on this adventure? Travel with Westcoast Connection and get ready for a 14-day New Zealand student tour, where you will Zorb, waterfall raft, alpine trek, ski & more.