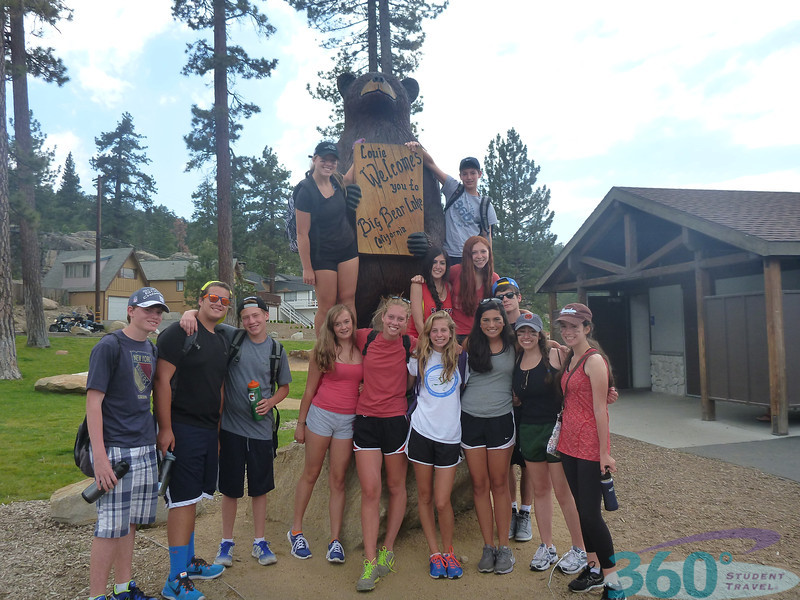 To Family and Friends of California Community Service CA6,
What a weekend it has been! When we last left off, we had begun our work at the Ronald McDonald House, so as a nice break from the hard work, the group visited a water park on Saturday! Chaz (Chase) immediately realized it was the same water park the movie "Norbit" was filmed, which was only the first surprise. He and Zack caught yet another California celebrity sighting; James Harden of the NBA's Houston Rockets! Everyone found something that suited their interests, whether it be lounging in the lazy river, or zooming down slides like Big Ang (Angelina), Sassidy (Cassidy), and Meredith ventured out to do.
Sunday included an ascent to Bear Lake, located amidst the California mountains. The group hiked to the very top of a nearby mountain and took some awesome photos. But it was actually the trek up and down the hill that provided us with the biggest laughs! Whether it be in Converse Shoes (Talia) or gymnast Livi, we all made it back safe and sound with great views and memories.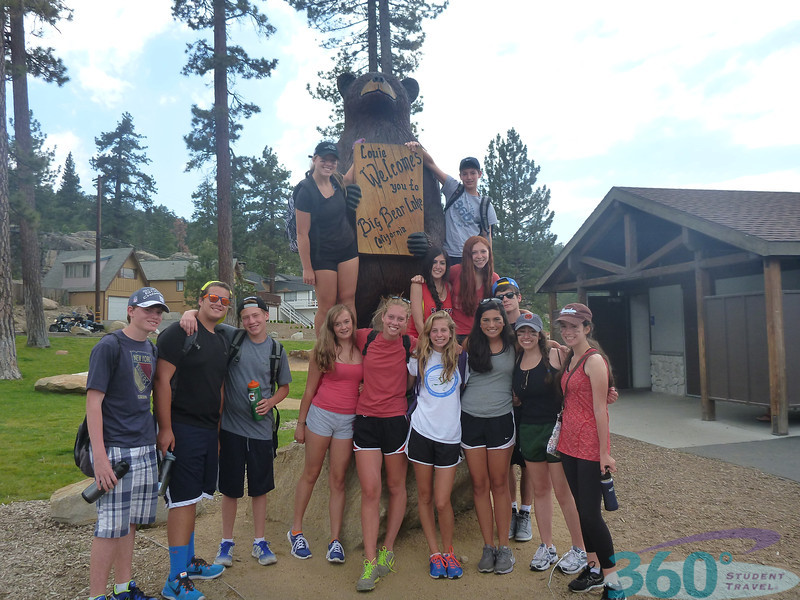 Today, we finished up our community service at Ronald McDonald House (RMH), as the group prepared a spaghetti and meatballs lunch for the residents and actually managed to complete every single task assigned to us for the duration of our stay (it was quite a long checklist)! We participated in a trivia game at the end and the winning team came home with some tokens of appreciation provided by the Directors at RMH.
Perhaps the most exciting of all was the Colour Wars team competition that took place over these few days. We had Team Black (Meredith, Angelina, Katie, Chase, Talia, Paul, Victoria) face off against Team Red (Livi, Merri, Zack, Daniel, Cassidy, Matt, Sloane) in a series of challenges that tested their wit and teamwork. Despite Daniel winning the award for creativity in the final round, Team Black came home with the victory! Events included the Trade-Up Game, Spud, Water Volleyball, and Capture the Flag.
Tomorrow CA6 embarks on our trip to San Diego! We'll be writing about our experiences in the next few days so stay tuned!