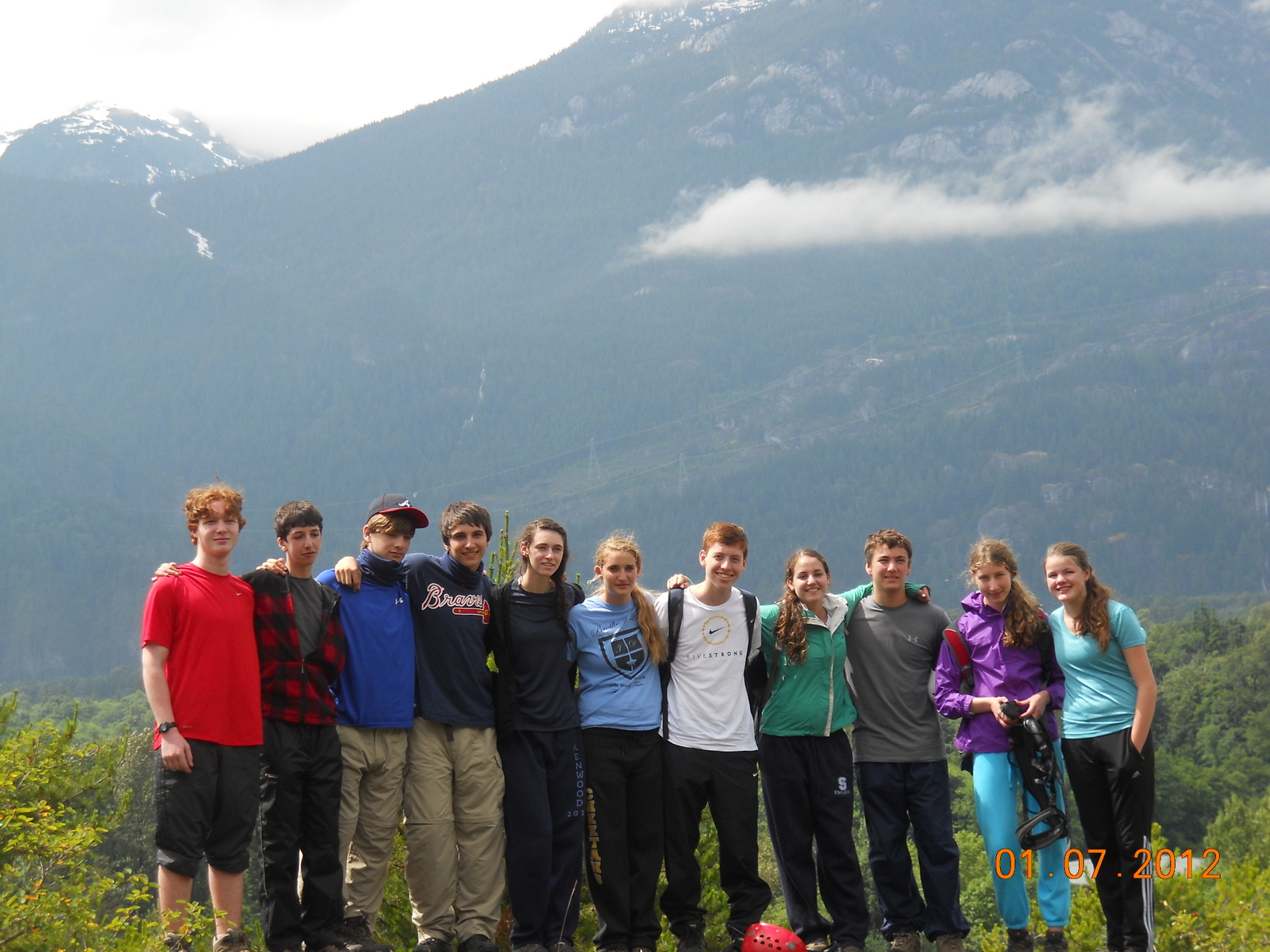 Banff, we have arrived!!
The scenery on the drive here from Penticton was amazing.  Every turn offered a new view to see and appreciate.  Kyle played DJ and helped us enjoy our ride with some help from van Helen and Led Zeplin – we had a blast singing to his tunes for most of the ride!
Upon arrival at our campsite in the heart of the national park, Jami pointed out some elk – everyone took pictures and enjoyed the wonders of nature. We set up camp and had a scrumptious pizza dinner followed by a nice campfire and a yummy fondue dessert.  Billy kept everyone entertained with some campfire jokes and funny faces until Kyle suggested playing a fun game we all enjoyed.
After a good night's sleep, Betty and Sofia made pancakes for our group.  Everyone pitched in for clean-up so we could get to our hike at Sulphur Mountain faster.  The hike was a fun challenge where Benjy and Emma supported the rest of the group, motivating them and playing fun games to distract us from the work.  We all felt a great sense of accomplishment upon reaching the top – the view was well worth it and one of the best so far.  We rode the gondola down and then headed to the local hot springs to relax our aching muscles.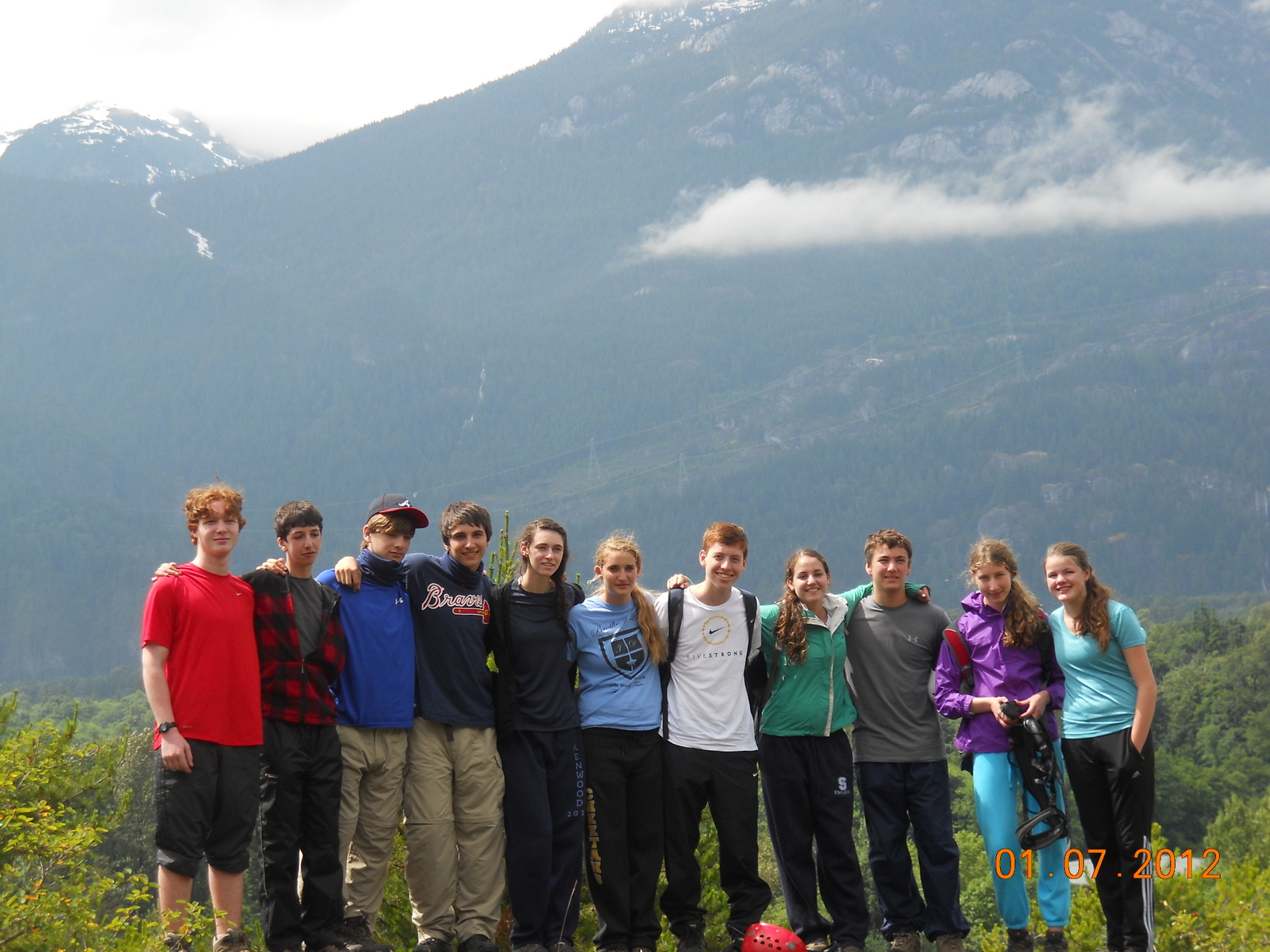 The next day was the activity everyone was looking forward to: white water rafting.  It was amazing!!!  The guides kept us entertained and ensured that we were having fun trying the different rapids.  Betty and Sofia started out in front of the raft but rotated out giving everyone a chance to paddle from that prime position.
Our green thumbs came in good use yesterday at our volunteering time in the Banff park gardens. Tommy trimmed bushes while Kyle and Emma pulled weeds, and we came together as a team to give back to nature which has treated us so well on our adventures.
After our hard work we went into town and played 'trade up' where each time was given a small item and had to acquire a bigger one by trading it up – and on and on.  As of writing this update, the game is still on going – but last we saw Benjy holding a phone and Kyle's group was being very secretive on what they had traded up to.  The team work and fair play going on is impressive.
For our last day camping in Banff what else could we do but head up to canoe on Lake Louise and hike to the tea house on Lake Angus.  Emma led the way with her long legs and hilarious games while Jami enjoyed talking about her little sister who she spoke to that day.  The Rec Center that night was a welcomed escape.  We played basketball again with Emma and Billy shooting and dribbling around us all while Kyle and Benjy showed off their shooting skills – and everyone enjoyed relaxing in the pool.
After a delicious BBQ at the camp with chicken and steaks, we sat around our last bonfire of the summer. We went through the eye witness box reflecting on the past 17 days of fun.  It was so special to share stories of our first day and the various things we learned about each other along the way like Betty's cooking skills, Jami's cutting skills, Sofia's listening skills, Emma's willingness to learn, Benjy's caring attitude, Tommy's playful competitiveness and drive to succeed, Billy's sense of humour and positive attitude, Kyle's laugh and knowledge of music and the amazing weather during our 15 days of fun in the sun!! (We don't talk about the other two days of drizzle.)
We are now packing up our campsite for the last time and are heading to Calgary for our final stop.
Speak to you soon!
The Westcoast Blogger