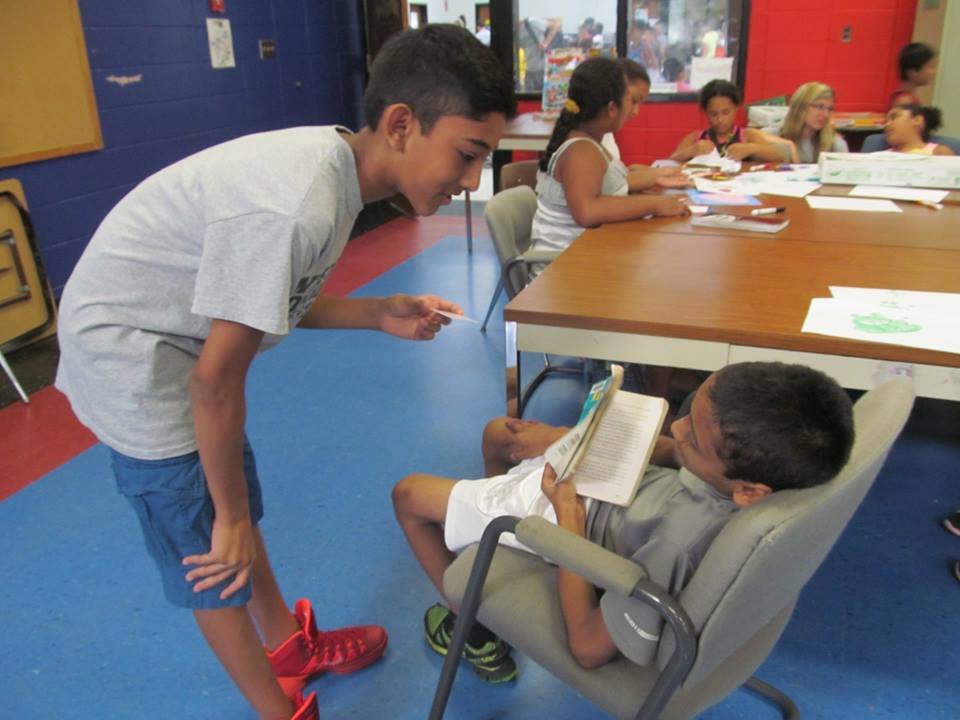 Our last day at the Lowell Boys and Girls Club went amazing. The TM's planned three different stations that were based around the theme of 'Superheroes.' In the Matter room Chloe, Halle, Julia, Mercedes, Kole and Sami brought craft supplies and ran a program dressing up campers as different superheroes and presenting them with a song and story about their powers. Things were heating up in the Education room with Ricky, David H, Ian, Ava and Sabrina quizzing the campers testing their superhero trivia knowledge and sneaking in some grammar lessons with themed 'Mad Libs'. Meanwhile Jonah, Sydney, Lanie, David T, Jacob and Adam were running games in the gym including 'Pac-man tag', kick ball and 'Sharks and Minnows'. Overall it was a great experience that impacted our TM's and the Boys and Girls club campers which was evident with many tearful goodbyes.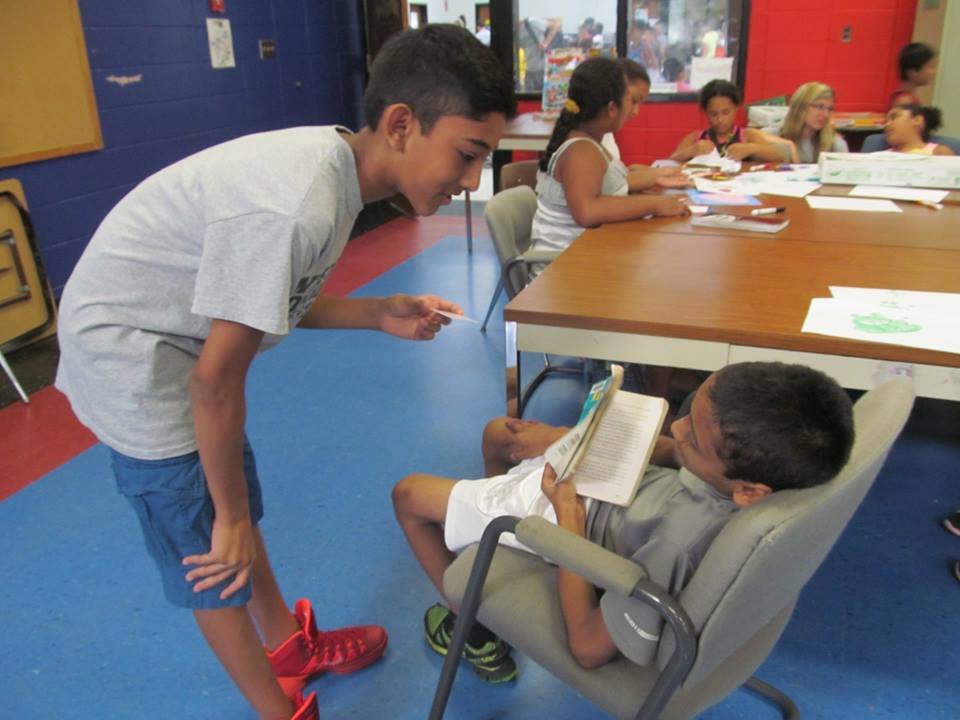 Returning to the Boston Rescue Mission meant we got to see our favorite 'Boss' Erika. The day ran so smoothly with everyone chipping in washing dishes, helping prepare food, cleaning the kitchen and organizing cupboards. We seemed to have record turnouts but somehow managed to still have enough food leftover for all of us to enjoy a delicious brownie dessert. Special nods to Sydney, Chloe, Sami and Lanie for taking charge in the dish pit for the second half of the afternoon.
Once the community service activities were over it was time to go exploring again in the city. Friday morning brought us to Harvard where some of us enjoyed an official tour, and some of us enjoyed a personal tour by Jacob. We pulled some chairs together and enjoyed a nice picnic on the grass followed by some souvenir shopping at the campus store. Our final evening together was at a Hibachi restaurant called 'Fire and Ice' which allowed everyone to pick their own meals and have it cooked in front of them. Mercedes got the special privilege of being pulled aside and got to go and cook some actual food with us watching! After some final send off activities we headed to see the Blue Man Group. The show treated our group very well with us walking away with two pieces of custom art… and only a little bit of banana on ourselves.
With the Boston section of this trip now officially wrapped up, we are so proud of the connections we have made within the communities and the friendships that were formed from within our Trip Members.
The Westcoast Blogger