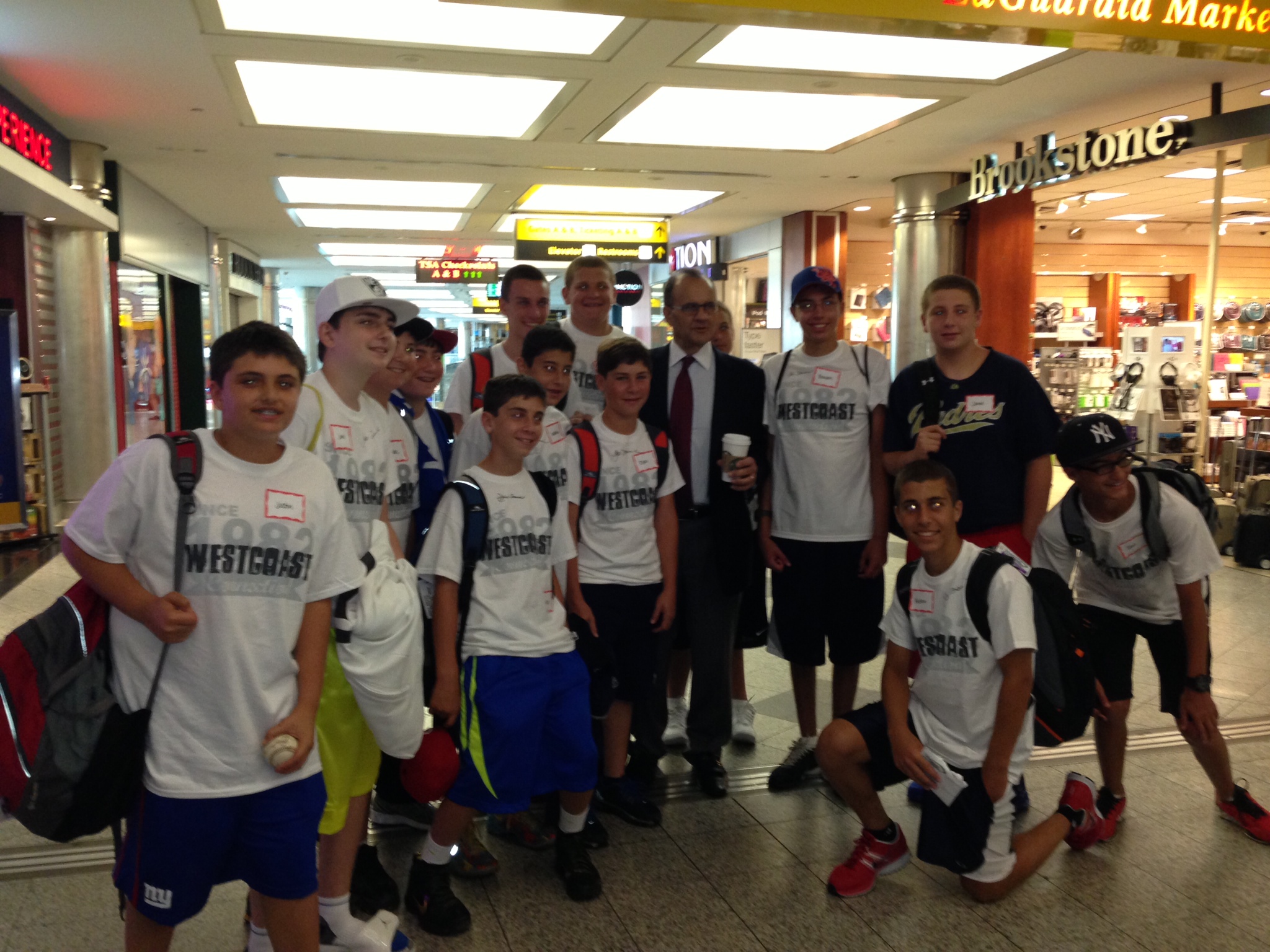 Hello family and friends!
Imagine 14 young men checking in their bags at LaGuardia airport. Emotions are rampant; excitement of 3 weeks of baseball juxtaposed with trepidation of saying good bye to loved ones. And then, out of the corner of their eyes, checking in through first class, they recognize a man that New York fans, especially the Yankees fans, have revered for many years. It's Coach Joe Torre! Seriously, Spielberg couldn't have scripted a better start to a trip revolving around baseball. The kids were incredibly respectful as they waited patiently for autographs led by Jordan and the most positive outcome of their respect and patience for Coach Torre, was a group picture with the future Hall of Famer, right in the middle of the airport.
The kids were eager to get to know each other, as "getting to know you" games were organized at the gate before the flight. When the New York flight arrived in Chicago and we became one big group of 24 young men and staff, it was so obvious how excited the whole group was to get this baseball party started. At the hotel, Jason led a small group of kids to get into the pool for a quick dip before it was time to get ready for our first baseball game at one of the most historical sports venues in all of sports – Wrigley Field.
This game was historic for the whole group: Not only have most of us never been to Wrigley Field before, but furthermore, none of us can remember being at a game where there were a total of 6 home runs hit during one game. What an exciting way to start the trip.
Currently we're on the bus to Milwaukee discussing how to organize our trip-wide fantasy baseball league. Thanks to Ian, Jake M. and Ryan H. – 3 young men who are meeting each other for the first time – for taking a leadership position in facilitating our draft.
I hope you are all as excited about how great of a start this trip is off to. I love how open the kids are to the opportunity of developing new friendships this early in the trip. More good times to come for sure.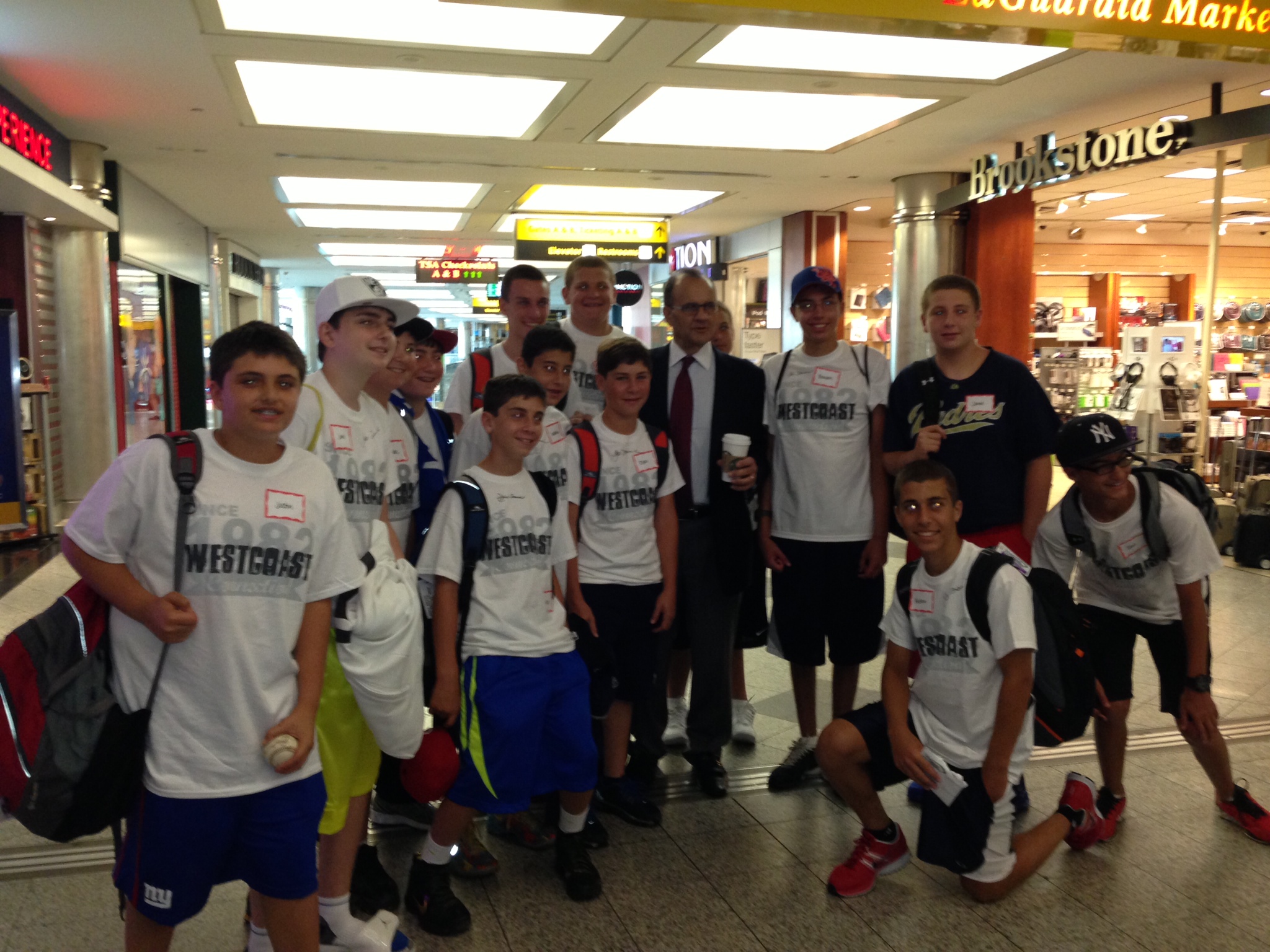 Sincerely,
The Baseball Blogger