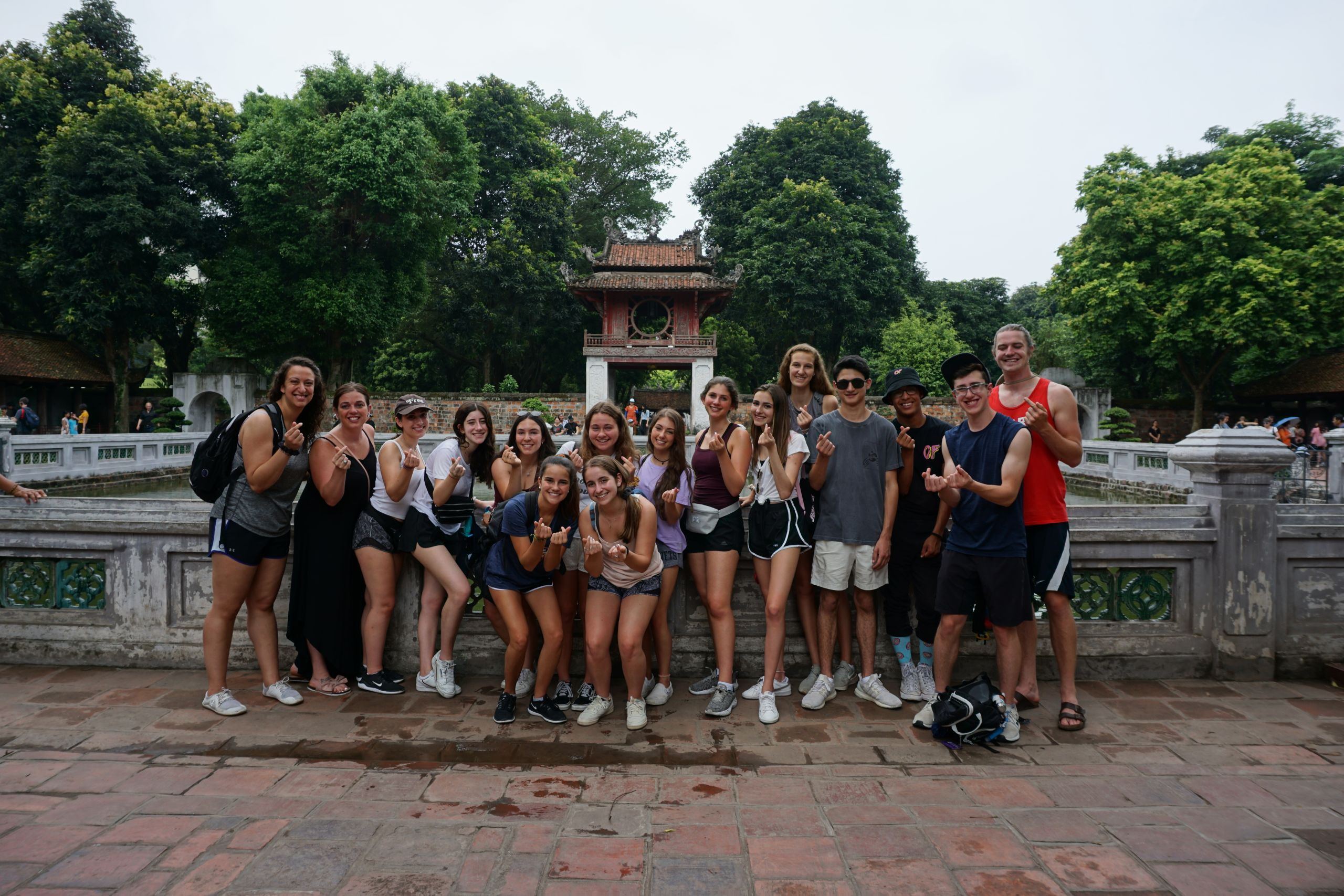 Xin chào! 
Hanoi has been incredible! Upon our arrival, we jumped right into exploring, eating and volunteering. We started off with a visit to the Temple of Literature and it was truly breathtaking. It was so peaceful in the temple, and we could feel a warm breeze on our faces as we stood in serene silence. In this sacred space, thousands of years of knowledge and prayer surrounded us. We even got to meet some local recent college graduates as they celebrated their achievements at the temple.
As we continued on our city tour, we stopped at the Hoa Lo Prison Memorial (also known as the Hanoi Hilton), where we learned about the history of this prison-turned-museum. 
We ended the day in the best way possible: with a food tour! We toured the old city, tasting everything from chicken feet and fried fish pho, to mangosteen, a fruit that comes from tropical evergreen trees here in Southeast Asia. 
We visited a local artist's studio, where we met Mr. Dhong, who taught us all about the ancient Vietnamese Art of lacquer painting. Lacquer is a liquid made of shellac that dries to form a hard protective coating which is why these paintings are so durable and can last for centuries. After a brief introduction to the process, we were able to create our own masterpieces using different materials. We had a blast being creative and channeling our inner artist! 
Our most memorable experience so far has been volunteering at the Khiem Thinh Nhan Chinh School for the Deaf. We were grateful for the opportunity to meet the school's headmaster and vice principal who told us all about the amazing work they do for over a hundred children in Hanoi that suffer from hearing impairments. We even learned some Vietnamese Sign Language! Next, our trip members designed murals and presented them to the school's principal. Brayden even sketched out an amazing jungle-themed poster listing the school's rules for the hallway! We loved interacting with the local children and left with a smile knowing we were able to help brighten up the school.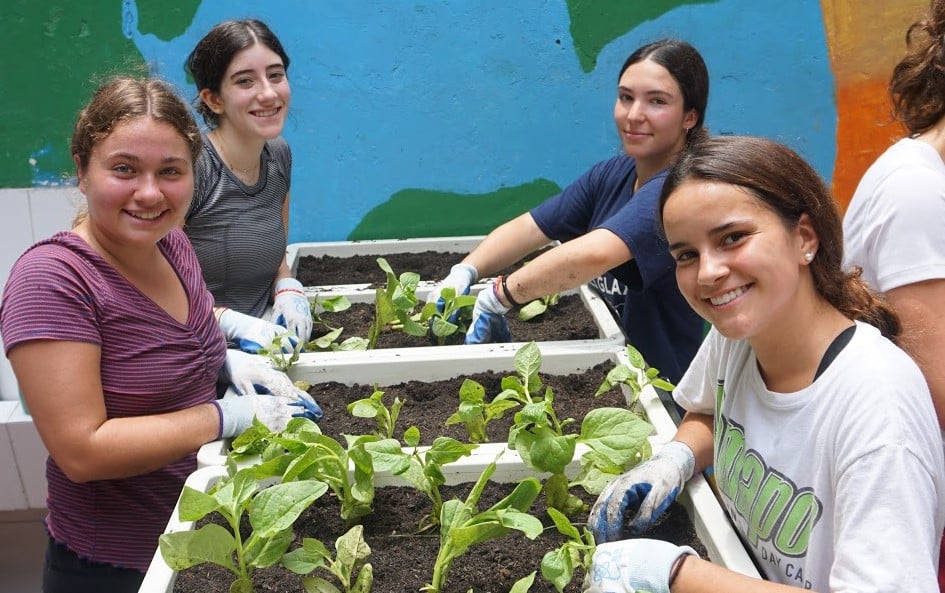 To end the day, we enjoyed a delicious dinner in downtown Hanoi! We made our own fresh spring rolls and tried many different types, including pork, chicken, and vegetarian. 
Next, we are off to Ha Long Bay and we can't wait to explore a new region in Vietnam! 
Nói chuyện với bạn sớm! (Talk to you soon!)

The Westcoast Blogger 
Do you want to volunteer in Vietnam? Learn more about our 21-day Vietnam Community Service Program!