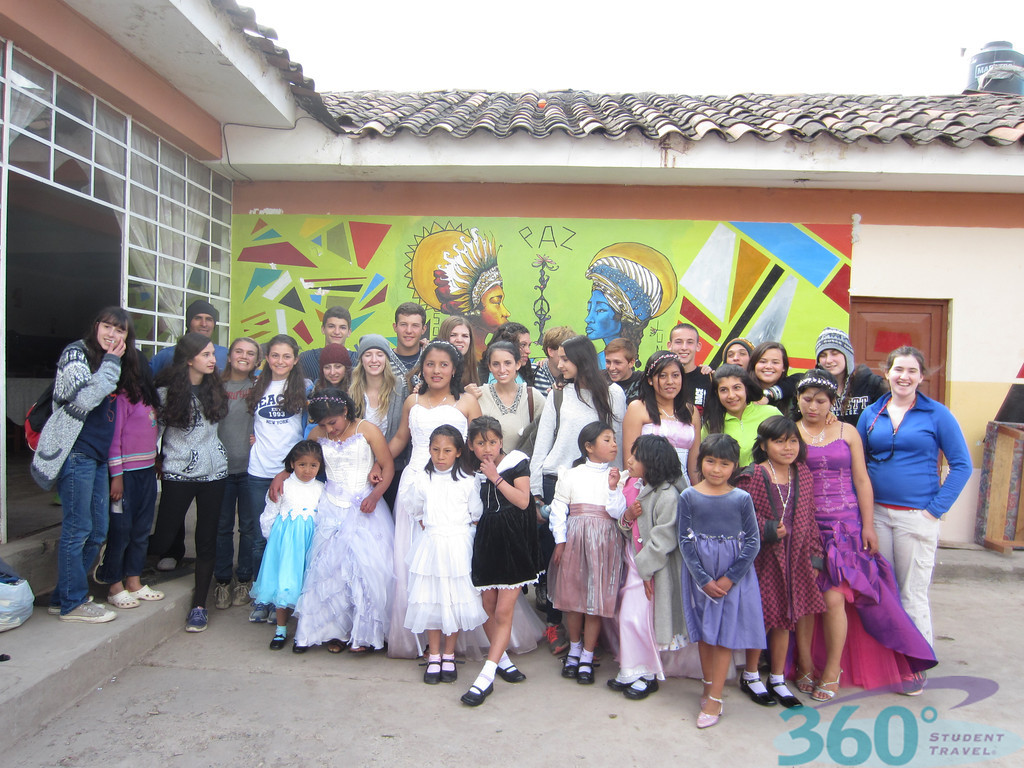 ¡Hola, padres!
We´ve been super busy down here in South America!  Since we last updated, we have travelled to Cusco and Aguas Calientes.  In Cusco, we helped out at an orphanage for girls.  Dana D and Emma M painted walls in order to repair and beautify the building while Hannah, Evan and Mike worked in the kitchen to prepare lunch for the girls at the orphanage.  We felt very accomplished and grateful after this experience, seeing how much the girls appreciated the time we spent with them in Cusco.
Nosotros hemos estado muy ocupados aqui en américa del sur.  Desde la última blog, nosotros hemos viajado a Cusco y Aguascalientes.  En Cusco, ayudamos en un orfanato.  Dana D y Emma M pintaron paredes para reparar y decorar el edificio.  Hannah, Evan y Mike trabajaron en la cocina para preparar almuerzo en el orfanato.  Nosotros nos sentimos muy logrado y agradecidos después de la experiencia, ver cuánto aprecian las niñas el tiempo que pasamos con ellas en Cusco.
After our service at the orphanage, we travelled to a textile learning workshop and an alpaca sanctuary.  Some of us, like Russell, were able to pose and take several "selfies" with our favorite furry friends.  At this textile workshop, Sam K and Ryan were also able to watch a woman carefully weave thread in order to make a unique scarf.  Later, we explored the markets where we were able to bargain for good-looking "gorras" (hats) and super-soft sweaters.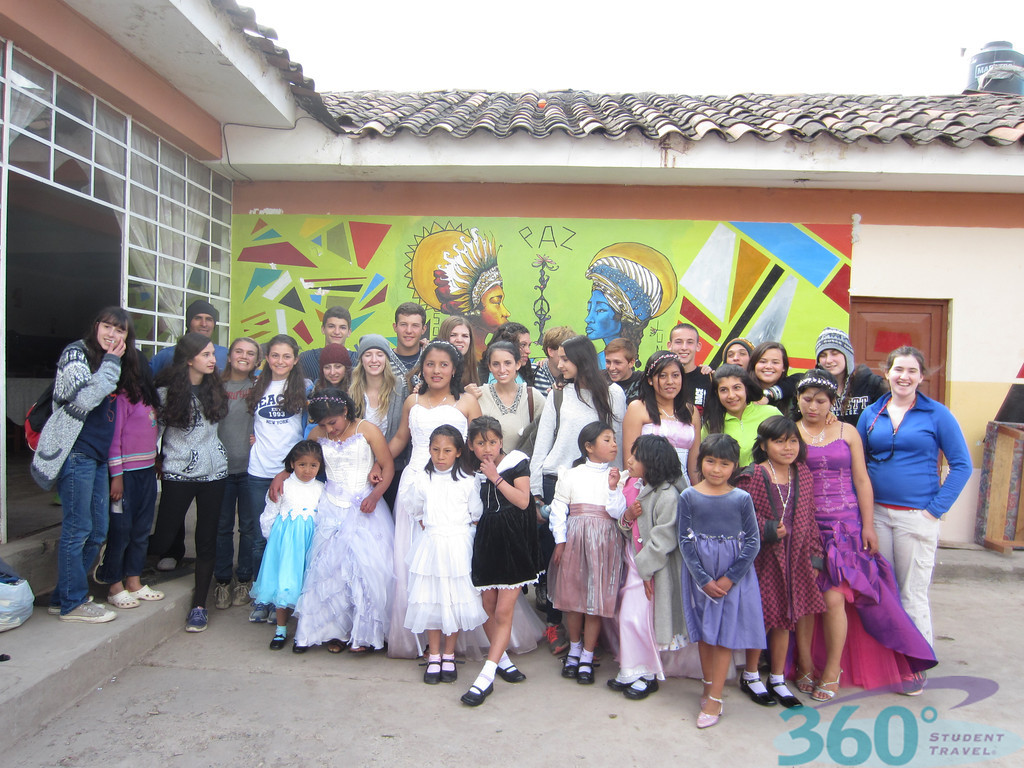 Después del servicio en el orfanato, nosotros viajamos a un taller textil y un santuario para alpacas.  Algunos de nosotros, como Russell, pudimos sacar fotos con sus alpacas favoritas.  En el taller textil, Sam K y Ryan miraron un mujer teje una bufanda original.  Luego, también exploramos los mercados donde nosotros pudimos negociar para gorras hermosas y sueteres suaves.
We arrived by train to Aguas Calientes and ventured around the town square.  Next up… the marvelous Machu Picchu.  We walked and climbed while taking countless pictures of the landscape and listening to our very own guides.  Gray asked several questions about the history of Machu Picchu, including one about the original population of Machu Picchu Town.  We were all very impressed with the amazing sights, including Jake, who wanted to make the tour last longer.
Llegamos por tren a Aguas Calientes y exploramos por la plaza de la ciudad ávido de nuestro viaje a Machu Picchu.  Caminamos y subimos mientras sacamos fotos inumberables de la naturaleza y eschuchamos a un guía.  Gray preguntó preguntas sobre la historia de Machu Picchu, incluyendo uno de la población.  Nosotros estábamos muy impresionados por las vistas maravillosas, incluyendo Jake, quien quiso hacer la gira mas larga.
Today, we jump back on the PeruRail toward Pisac.  We will keep you posted from Peru! More to come!
Hoy, nosotros subimos en el PeruRail a Pisac.  Nosotros vamos a escribir de Perú muy pronto! Más por venir!
Love from Perú
The Westcoast Blogger
Do you want to improve your language skills and also be a volunteer? Prepare yourself for our one-of-a-kind 28-day Spanish immersion program for high school students in Peru and learn more about its culture and nature.