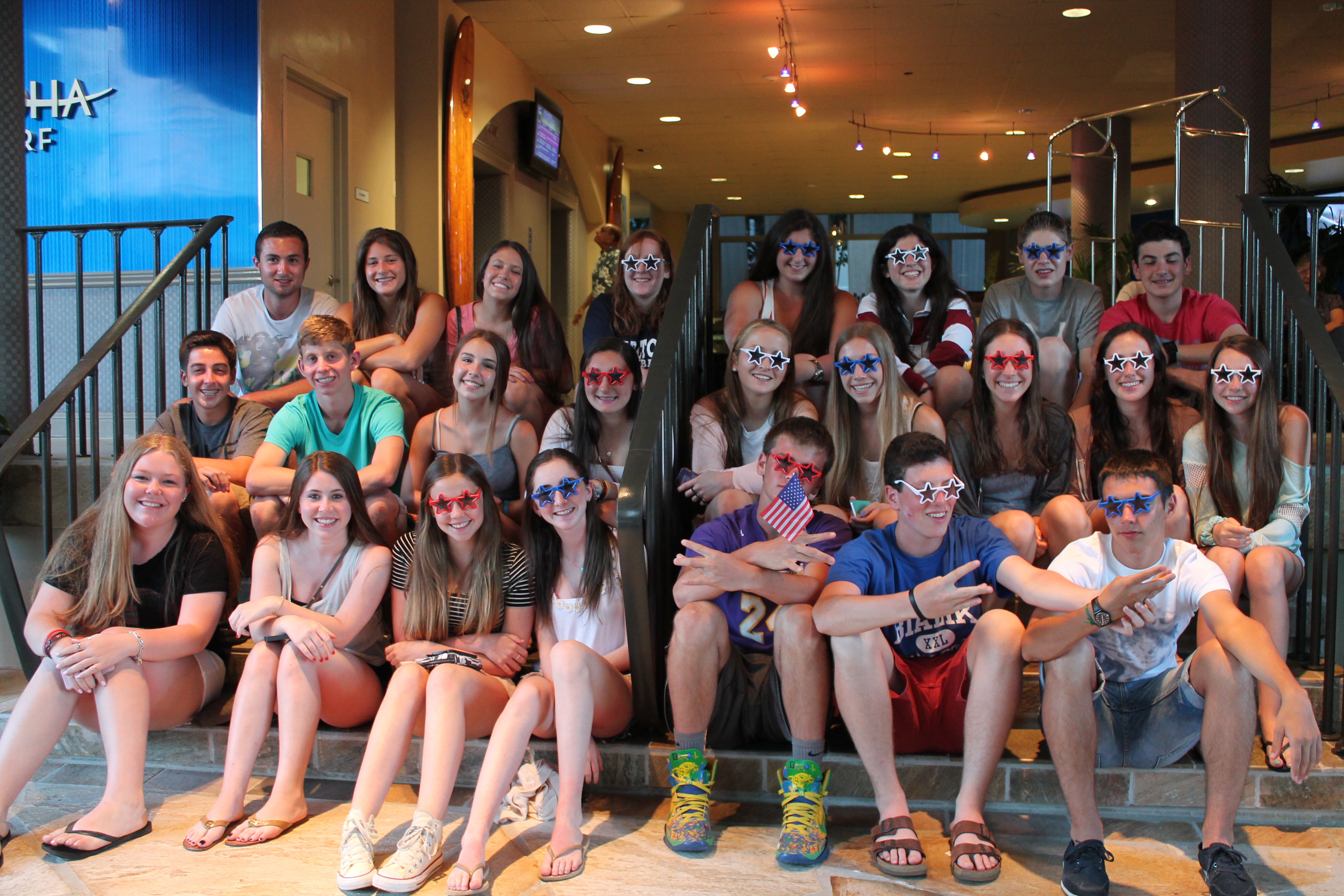 Aloha Awakea!
On Saturday we visited the Habitat for Humanity site in Waimanalo. We were fortunate to experience the beginning stages of building homes. With shovels in hand, Alex Sch. and Jason B. diligently worked on digging holes in the ground for the cement to then be poured. Dani helped Levi, a father of four whose house we were building, with some shoveling. Levi called Dani Hana, which means /worker/ in Hawaiian.
After service, we enjoyed a delicious dinner outside on the terrace at Ruby Tuesday's while watching the purple sunset in the distance.
Afterwards, we headed to Ice Palace for a fun filled evening of ice-skating. Samara showed us her skills on the ice while Grace and Emily held hands trying to keep their balance!
We visited the USS Arizona Memorial at Pearl Harbor and took a ferry to see the sunken ship that has been under water since 1941. Corey took pictures of parts of the ship that surface the water with her SLR camera as she walked around the Memorial.
Every few days we will ask six different trip members to answer specific questions that we hope will elicit a deeper connection to our trip. After completing our community service days and fun activities, we want our trip members to actively reflect on their experience here in Hawaii. We will include their responses in our blog!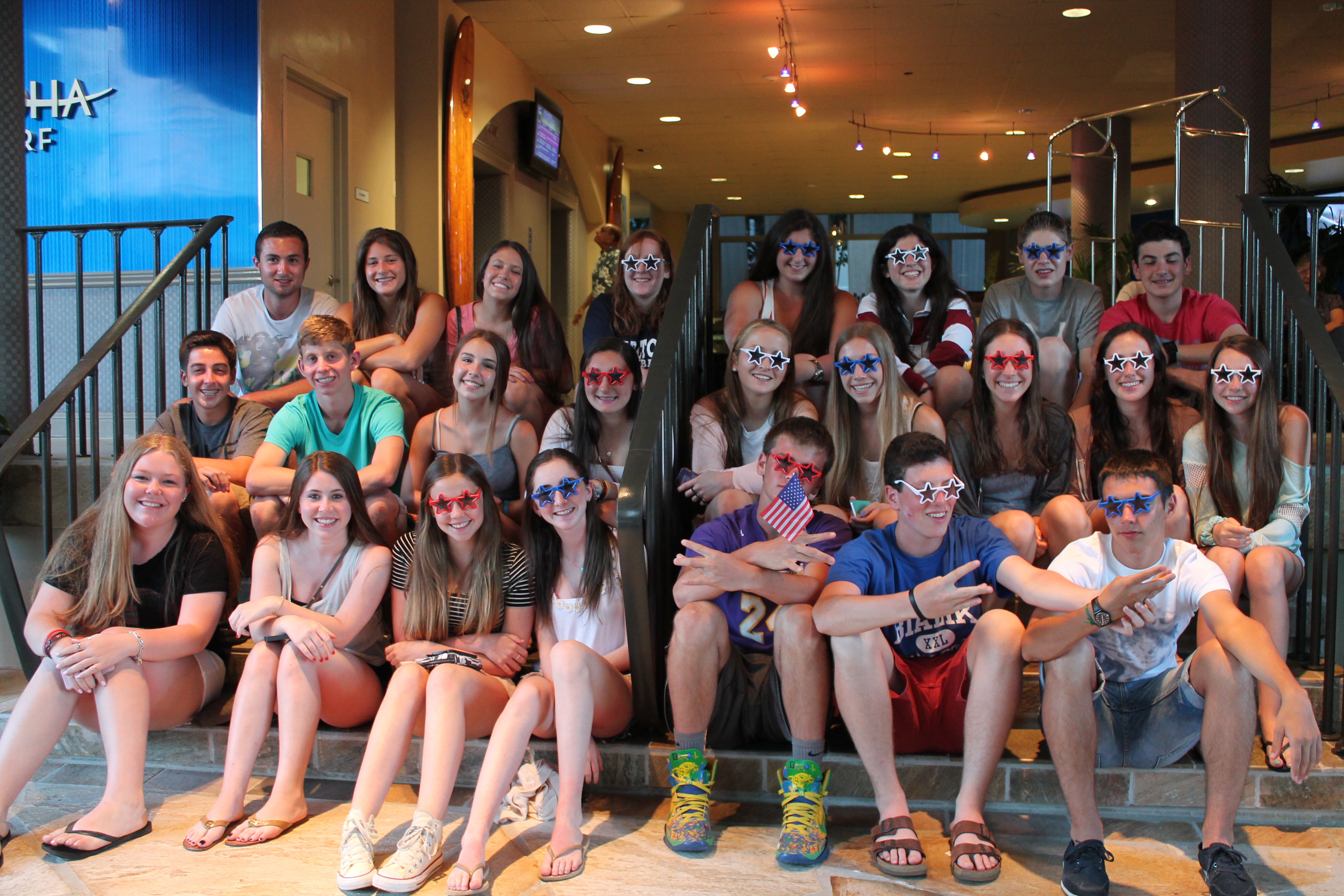 REFLECTIONS:
"Hawaii has a very different culture than what I'm used to. The leader of the Boys and Girls Club, Aunty Gordette, explained to us how they do not like the urban areas taking over the countryside with tall buildings. They would rather keep their culture." Jason H.
"Hawaiians seem to have a different way interacting with others by being a lot more trustworthy and respectful. This was shown when Aunty Gordette was thanking us for our work in the garden by showering us with gifts (mangos and seashells)." Jon G.
"Something new that I learned today was how to make my own lei from Aunty Gordette. It was interesting learning from her because she used all natural plants and they ended up looking more beautiful than the plastic ones. I am excited to be able to go home and make lei's for the people I love." Dani
"In Hawaii, people are very kind and relaxed. They always work as a group and help others. Aunty Gordette told us that it takes a village to raise a child which shows an atmosphere of togetherness." Amanda
"Today I overcame my fear of surfing. With the help of the surfing instructor, I was able to overcome my fear and accomplish my goal of standing up on a surf-board. I am so happy I did it!" Kayla
"Today I was proud of overcoming my fear of surfing and standing up. I was very nervous, especially being in the first group, but then I realized if I didn't force myself to try surfing, that I would regret it later. Once I tried it, I ended up loving it and I was able to get up every single time!" Grace
Mahalo nui loa!
The Westcoast Blogger