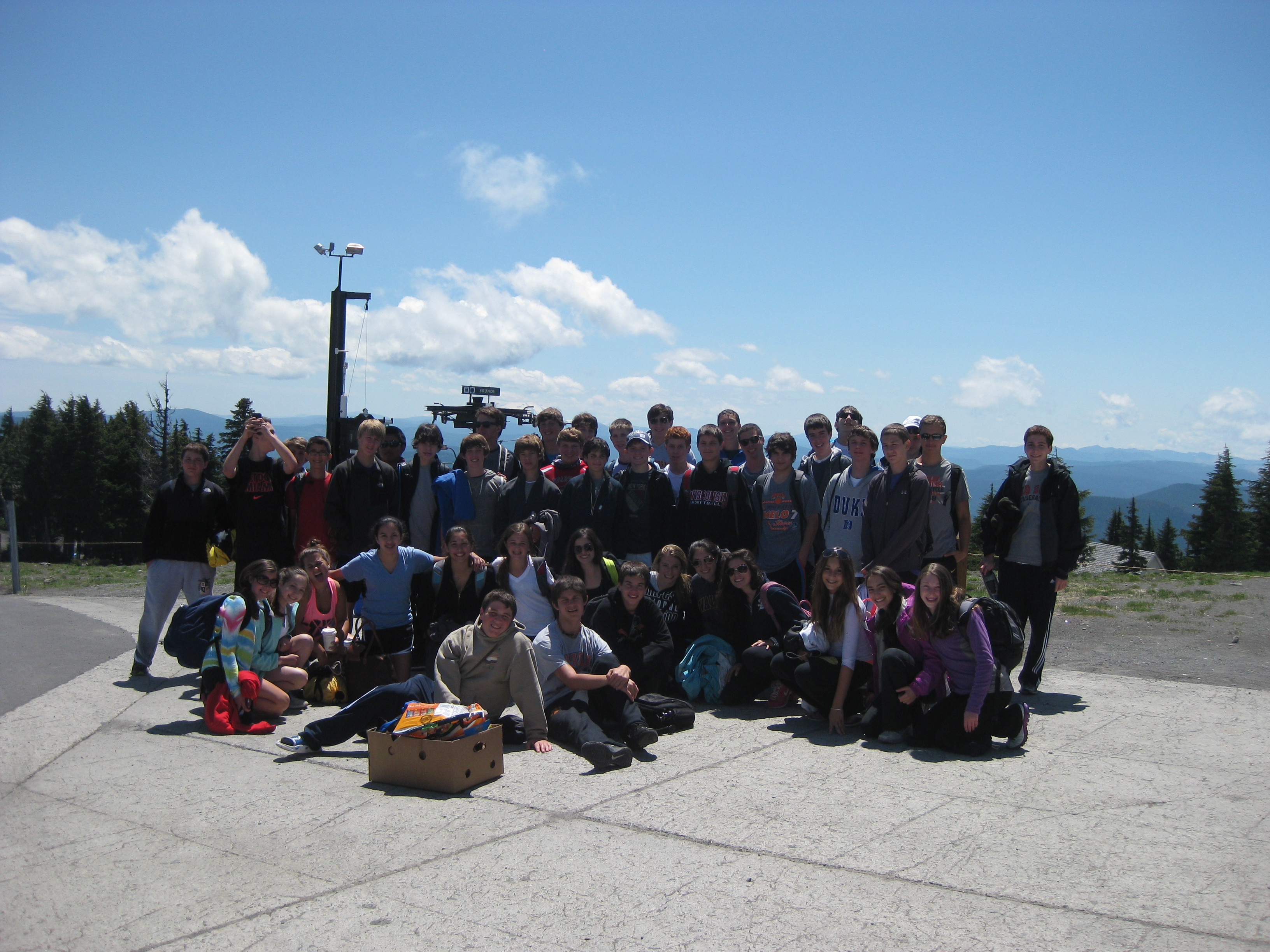 Hello Mada, Hello Fada,
Here I am, a Westcoast Traveller!Salutations one and all from the entire Northwest Odyssey trip!  Having flown into beautiful Portland, Oregon, on our way to our first stop, Mount Hood, the whole trip has quickly become acquainted with one another, instantly becoming a cohesive, inclusive group of adventurous teens.  Today, we write to you from the great city of Seattle, home of the Mariners, Starbucks, the Space Needle, and world famous Pike Place Market.Upon landing and meeting up, over the span of four hours, all forty five trip members began making the rounds, getting to know the rest of this group that I feel confident calling a family.  After some fun icebreakers to get energized and in the true Westcoast Connection spirit, we headed over to the Mt. Hood campgrounds, where we set up tents that we used for the first two nights of our unforgettable trip.  I'd be remiss to not give credit to some big campsite helpers: Macie, Sami K, Whitney, Olivia, Dana, Jenna L, and Noa; who took the initiative to set up several very intricate tents.  We embraced the night, celebrating Canada Day with bus decorations, a rousing rendition of "O' Canada," led by Chloe and Aaron C, the trip's only Canadian members.  We also had an amazing "Canadian Cake," provided by Jesse, our awesome Campsite Manager!
Mt. Hood, Oregon's tallest peak and one of the many active volcanoes in the state, greeted us with beautiful conditions, as we were graced with sun and clear skies for our great day of mountain biking, summer skiing or snowboarding, and the Alpine Slide adventure.  The slopes at Timberline, Mt. Hood, were incredible, as on our way past the renowned and fear-instilling lodge from Stanley Kubrick's "The Shining," which sits at the bottom of the glacier on which we skied, the seasoned ski patrol members were reveling in the spring-like snow conditions that covered the vast majority of the two chairlifts.  Those who chose to do the mountain biking option that was available for the Mt. Hood portion of our adventure had an enjoyable experience on the five mile ride through the scenic mountains and valleys.  On the Alpine Slide, Ryan C. conquered his fear of the swaying chairlift and rode the slide several times.  This was made even more special as it was Ryan's 15th birthday, and it was a perfect present that came from within and was shared with his new family!
Wrapping up the first of many reports from T33, the Northwest Odyssey, we are excited to update you on our future endeavors.  We are heading to the Seattle Mariners' baseball game tonight, and in the next few days we will be kayaking, visiting the Space Needle, the Pike Place Market, as well as exploring other parts of Seattle, before continuing our odyssey in Canada!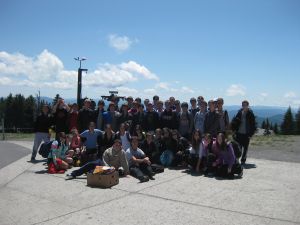 Until next time…
The Westcoast Blogger