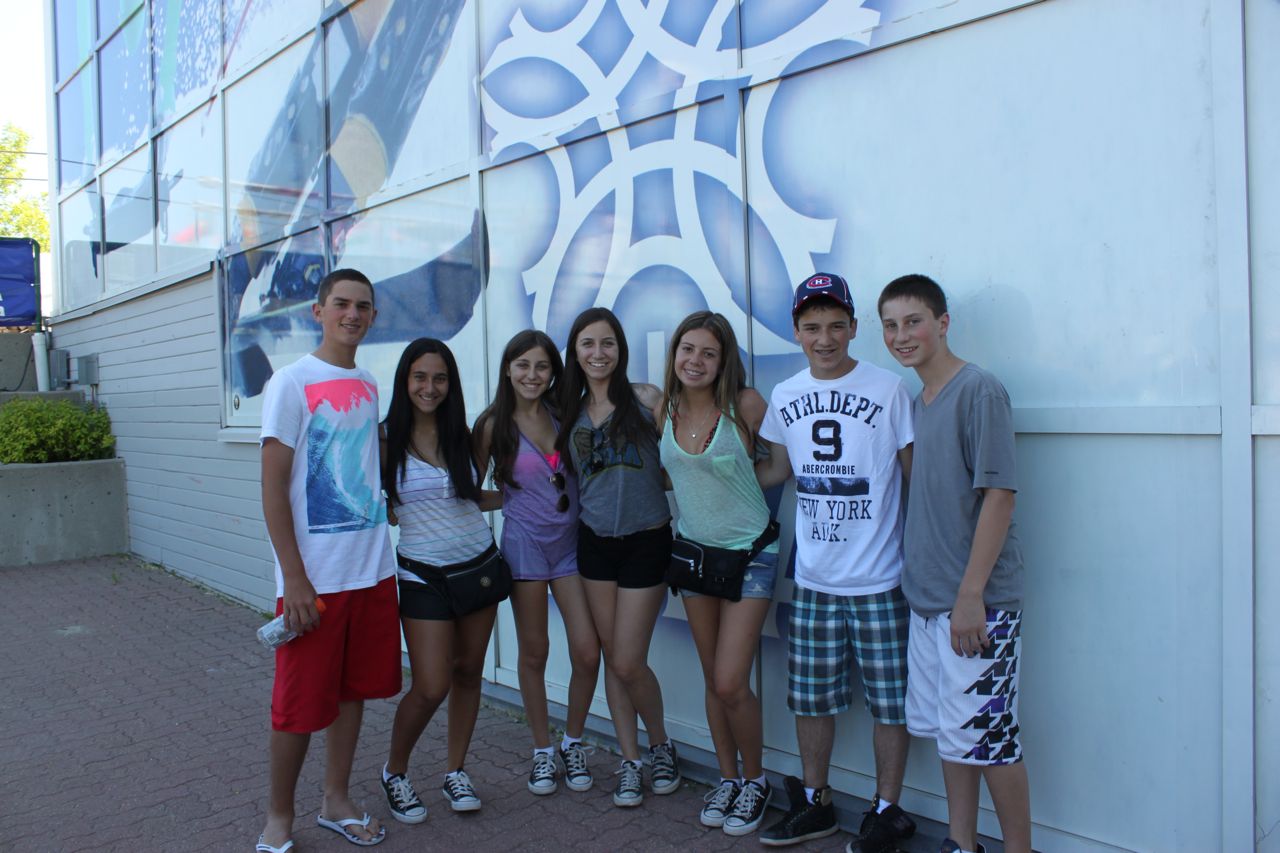 Hello from the beautiful province of Alberta!
The Adventurer is in wild rose country and we're loving every second of it.
The first few days of our trip have gone by so quickly! We landed in Calgary with many excited and smiling trip members ready to start off their Westcoast Connection experience. Our first stop was at the University of Calgary dorms, where we started to get to know everyone and become a true family through many exciting ice breakers and name games… Adventurer style! After dinner, the group went to play laser tag.  It was a lot of fun and a great bonding experience. For the purple team, it was Jonah T. who came out on top and for the red team, Jesse F. was the undisputed champion!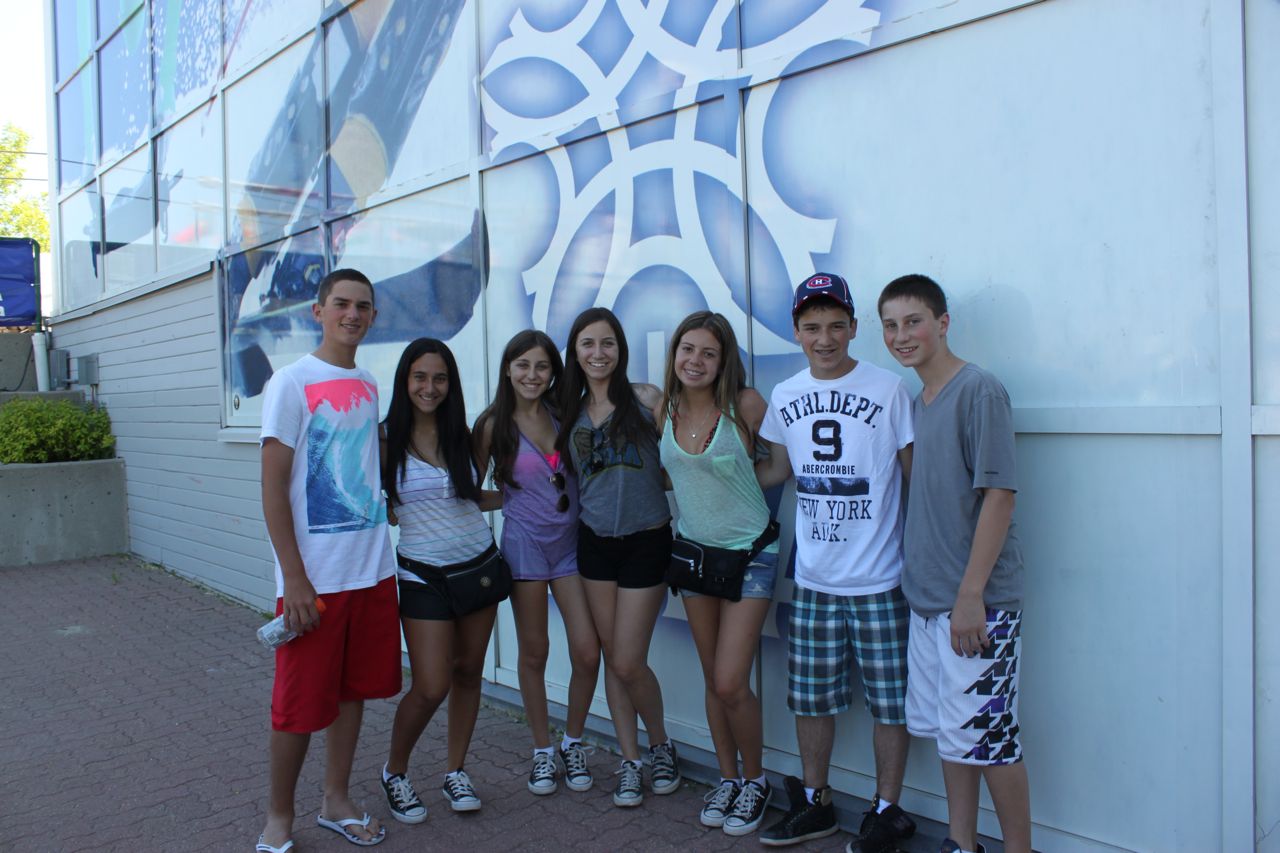 Day 2 was full of action and excitement! We went to Canada Olympic Park, host city of the 1988 Winter Olympic Games, for a morning of bobsledding down a real Olympic track! Would you believe Trip 24 set the track record with an average speed of 97.85 km/h with Ben B., Michael S., Lewis M. and Dylan Y. on board! Wow!
We spent the afternoon cooling off at a wave pool where Dustin G. really enjoyed the hot tub! Afterwards we pulled into our campground where the group got a lesson in how to set up their tents! Maggie H., Paley F., Gabrielle R. and Gilly T. were pros in no time!
Day 3 in Calgary, the group went white water rafting down the Kananaskis River. We all looked so good in our wet suits! Talia R., Emily R. and Kelsey S. got soaked riding down the rapids! Later in the day we were off to the Calgary Stampede where Ethan S,. Emily F., Jonathan A., Adam S., Shelby F. and Jake B. braved some thrilling rides! The winner of the night however was Michael Z. who won a pair of "Beats by Dr. Dre" headphones playing a ring toss game! What a prize!
We're now off to stunning Banff, Alberta where we're going to see and experience the Columbian Icefields!
Until next time… the adventure continues!
Eric, Brandon, Nathan, Allie, Maggy and Jackie!
The Westcoast Blogger
Interest in learning more? Explore our Canadian student travel programs and start planning your next adventure with Westcoast Connection!