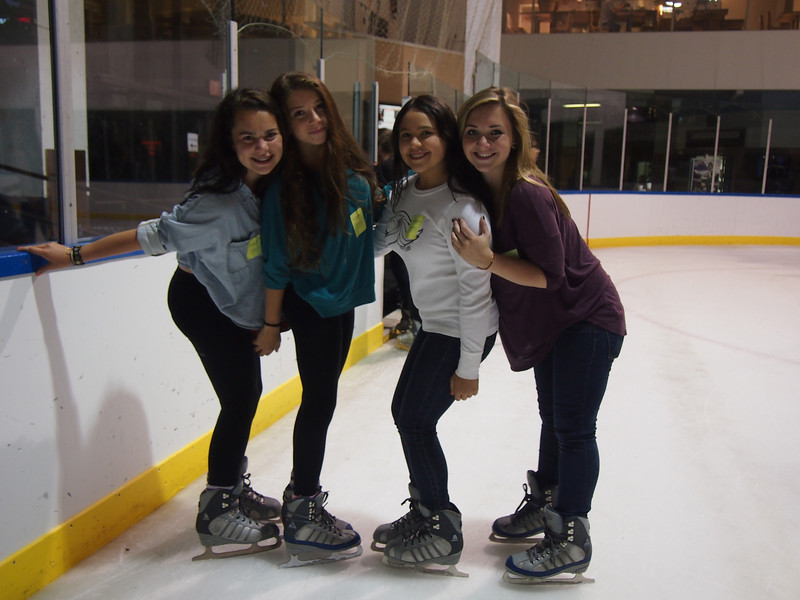 Hello Family and Friends…
Welcome to San Diego, California – the ninth largest city in the United States and home to seventy miles of quaint and picturesque beaches! The trip members arrived on a day when the sun shone brightly in the sky, very typical for San Diego, as the city enjoys beautiful weather throughout the year. Micaela showed great leadership at the airport upon the trip members' arrival, wanting to lead a fun activity that got the trip members involved and singing to their favorite songs. Once settled in at the UCSD suites, the group went to show off their talent at disco bowling. Lexie and Jaime encouraged each other and others as they bowled. Max was able to get a strike on his first try, impressing his other team mates! Laughing was heard amidst the great tunes that were playing. Eve and Danielle showed others their choreographed dance moves to some of the songs that were playing while waiting their turn to bowl. What a great first night in San Diego!
 On Day two, the trip members headed to Mission Road for a bike ride. Trip Director Jasmine and trip members Aaron, Jordan, and Marti led the group along the coast line. Looking to the left as the group rode their bikes, nothing but crystalline Pacific Ocean water and sand could be seen. David and Emma voiced their admiration about the beauty they were seeing as they biked. After a filling lunch at Panera Bread, we headed to Coronado beach. Stefanie, Candace, Arley, and Hannah enjoyed the fresh ocean water, splashing each other as they laughed. In the evening, the group headed to Seaport Village. It looked magical, as the all the boutiques were illuminated in the nighttime and he moon reflected brightly on the water. The trip members voiced their happiness with the second day in San Diego!
 On Day 3, the group headed to Habitat for Humanity for their first day of community service! Trip leader Jessica was very impressed with the hard work Jennifer put into her assigned project. She learned how to hammer and helped the organization set up borders upon which kitchen counters would be installed. Aaron worked extremely hard to help prepare for the installation of a fence on the site. Meredith improved her hammering skills in a project that required her to nail wood boards to what would be the living room of one of the houses. Lauren put her five years of woodworking skills to good use, helping construct the roof for one of the four houses the group was working on. After a rewarding day of work, the group was eager  to return to Habitat for Humanity the next day!