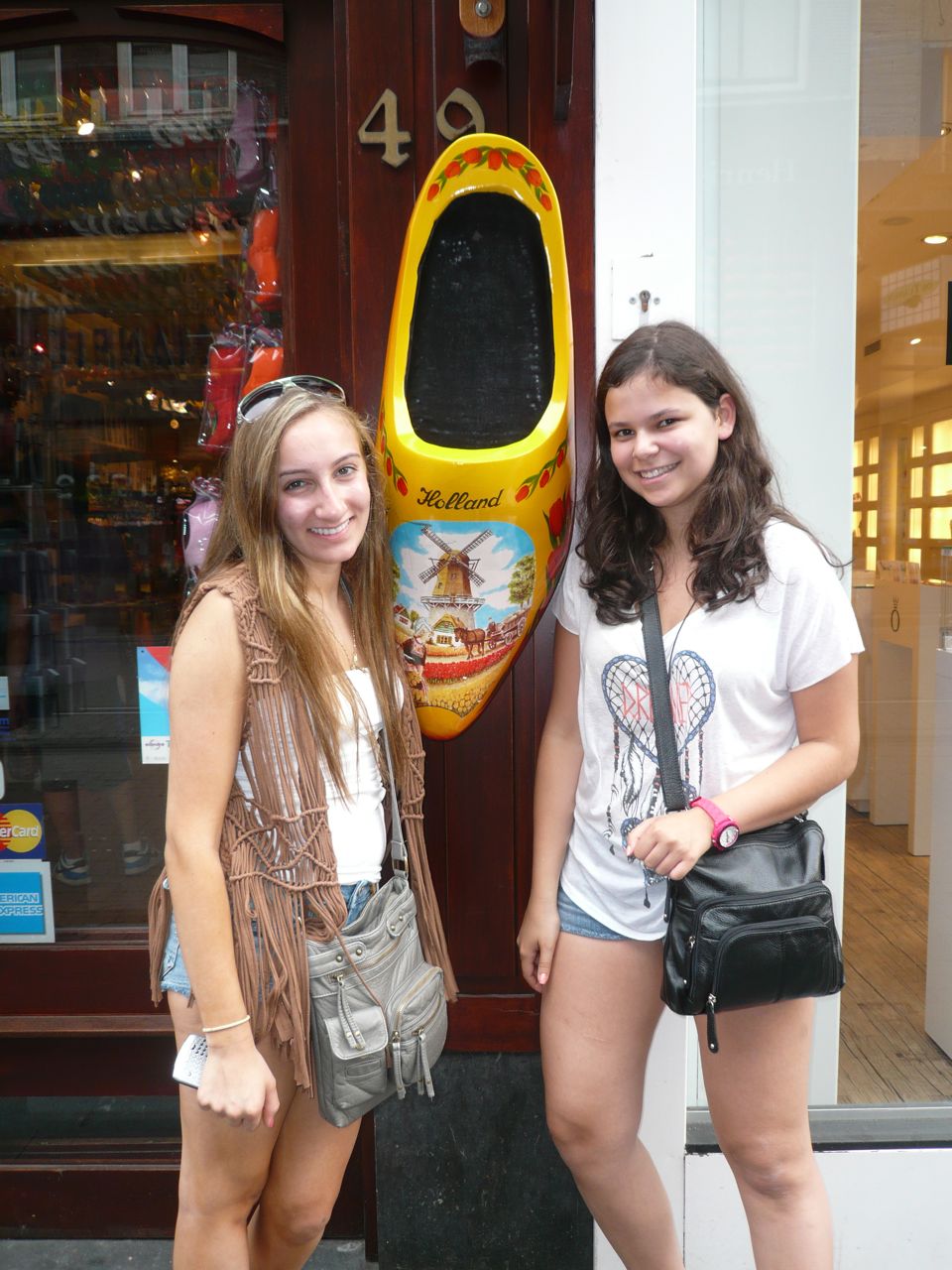 An update from European Discovery!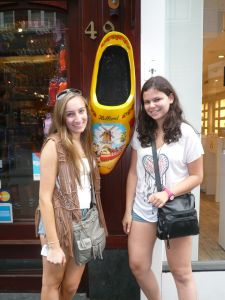 We are writing to you from the beautiful city of Amsterdam! Everyone is excited for a full day of sightseeing and adventures in Holland. After a nice countryside bus ride, we arrived at our reservation for dinner on the beach at Summertime restaurant in the capital city of Den Haag (The Hague). Carly and Hailey thought the location was great! Alexa, Raimy, Erin and Corey T. thought the food was delicious as they got to eat and see the beach at the same time. Sam D, Daniel C and Jordan had a great view from their high top table and were very excited for their meal.
Adam, Griffin, Andrew, Michelle and Sydney D. went for a brief walk on the beach after dinner to see the sights before we got back on the bus to finish the drive to our lovely hotel. While Emily and Sydney K were enjoying the sunset on the boardwalk.
Once we arrived, with some nice cool weather, it was time for the boys to play some basketball, where Corey H, Jared, Ethan and Evan showed off their skills. But Frankie showed them all that she could keep up with the boys very well. Meanwhile Molly, Blakely, Perri, Sydney B, Samantha D, and Erika practiced their yoga moves on the lawn before bed. Anna and Bianca showcased their flexibility and helped us all learn some new stretches as well.
The next full day in Amsterdam we had great sunny weather for our bike ride. Aja, Avery, Oriella and Melissa had a great time riding through the park and bike lanes throughout the city. Harrison, Jonah, Daniel M and Zach learned some fun facts about the city when they stopped at different landmarks on the tour. Trip leader Amanda led a walking tour of the town, ate amazing belgium waffles and visited an authentic dutch cheese shop with Daniel K, Sam Sh. and Derek.
Next stop was the "I AMsterdam" sign where everyone took photos with the iconic sign. Amanda and Ilyssa were excited to get their picture taken in front of the sign. They couldn't decide which letter to pick!
For the art lovers, the Van Gogh Museum had so much to offer. Jeffrey had an amazing time walking through the four stories of different galleries. But Rebecca enjoyed the scenic landscape and still life pieces the best.
The Ann Frank house was a sight we could not miss. Sabrina, Sarah and Samantha Sc. learned all about the story of Ann Frank and how she lived in hiding for two years before being discovered. Most of us were touched by the emotional story.
Our long day in Amsterdam has finally come to a close, now our bus is en route to Paris: the City of Lights.
Until next time,
The Westcoast Blogger