Since arriving in Honolulu we have had the chance to participate in two amazing service opportunities: the Boys and Girls Club of Nanakuli and Habitat for Humanity at their Restore warehouse in Honolulu. After awarding the blue and purple beads on our service bracelets, we are reflecting back on these two experiences.
The Boys and Girls Club once again was an eye-opening opportunity for our trip members as they got to forge bongs with local children here in Hawaii and learn about life on the island, and what they enjoy doing! We got to be a part of some programs the Club runs where the kids there learned about things such as soil and gardening, and we witnessed the Bookmobile; a portable bus filled with donated books that travels around the island providing books for children in need. We once again left feeling humbled and looking forward to being able to help our local communities just like the staff at the club did for theirs!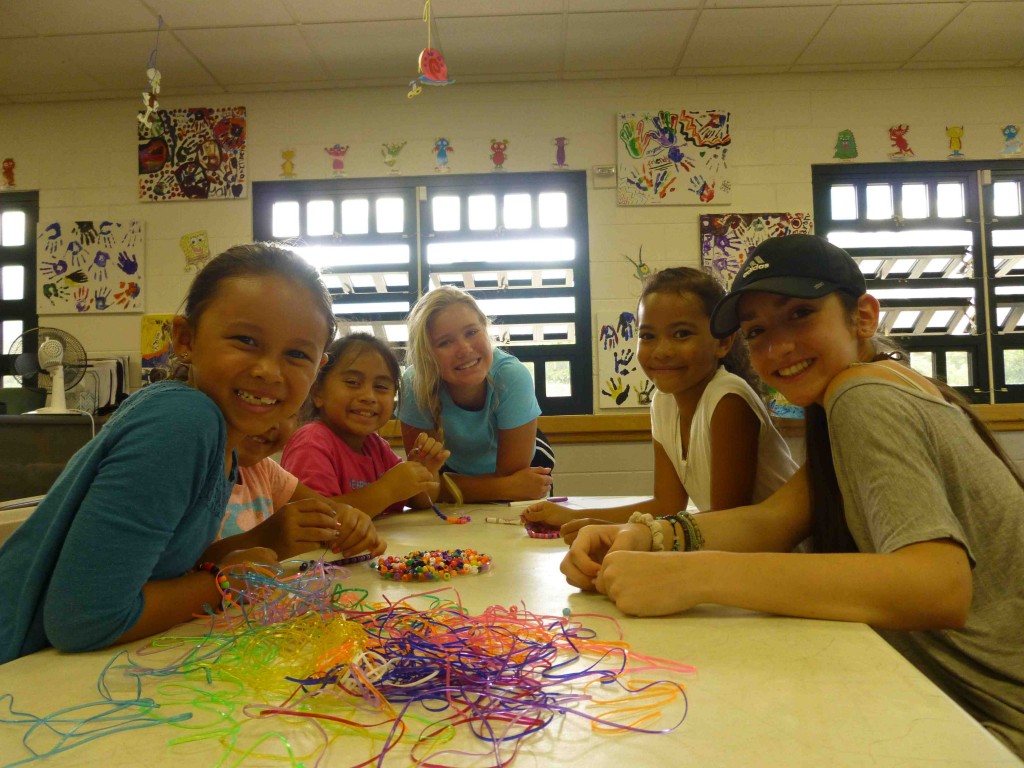 At Habitat for Humanity we got to work in their Restore warehouse, a place where people donate goods for the home (everything from lightbulbs to couches to cans of paint) and the warehouse helps to restore the goods if needed and then sell them out to the local community. Our trip members got to make a physical difference in the warehouse by reorganizing parts of the warehouse and then getting to flex their creative muscle by restoring some donated items. We painted chairs and tables, built tables, stained wood and even painted a speed bump! Looking back, we could physically see what we accomplished and that felt really fulfilling. Thanks to all the staff there who taught us how to be a little handier!
Besides our service work, we have also been soaking up some of the wonderful sights Oahu has to offer. We were fortunate enough to visit Pearl Harbour on the 4th of July and see many of their memorials to fallen soldiers up close including standing directly over the fallen SS Arizona memorial out in the bay. It filled everyone with a lot of pride on such an important day in history. That night we had a spontaneous exercise party as we ran to the beach to find the fireworks. We could not stop laughing about it afterwards and it definitely made a lasting memory.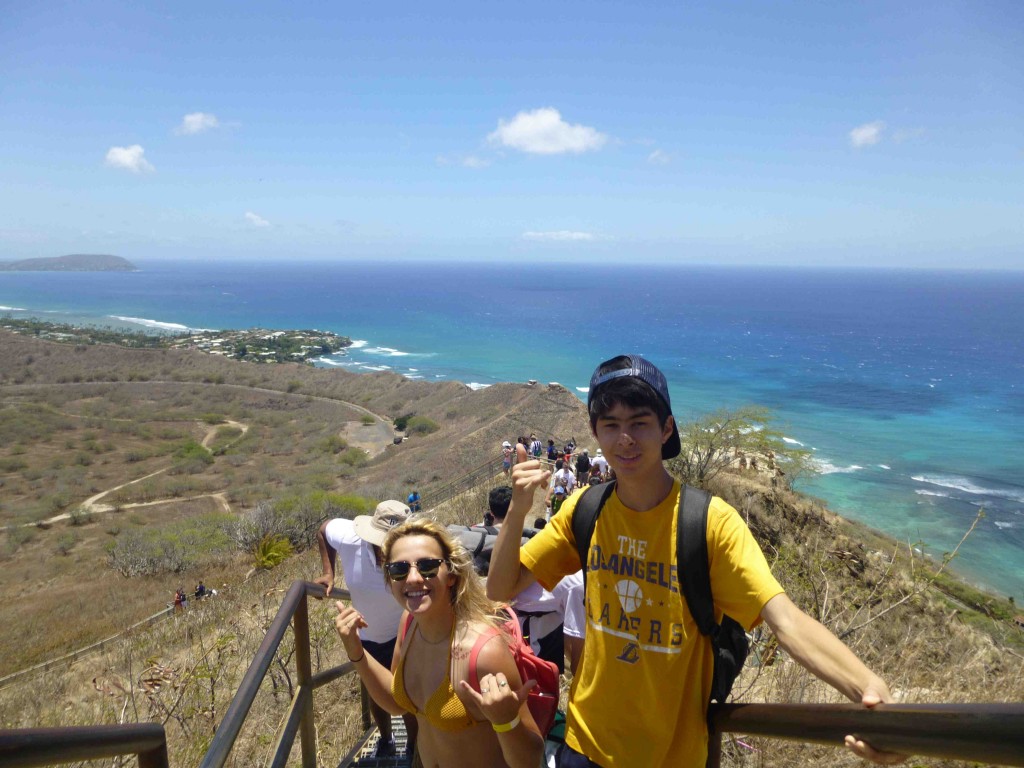 We continued seeing the natural beauty of these islands during our many drives around the island where vans would fall silent from time to time because the views really did take our breath away! One day we hiked up Diamond Head, a crater here on the island and the views from the top are still vividly implanted in each of our minds. Everyone felt like they had climbed a mountain (we kind of did) after getting to the top and seeing how high up we had gotten and how you could see basically the entire island from the top. A few of us tried to spot the hotel so we could use the line "I can see my house from here!"
There are so many other stories we are all itching to tell but we have to leave some for the debrief when they arrive home, we are very sad to be going and leaving each other. We do feel we have become an Ohana (the Hawaiian word for family) and the trip wouldn't be the same without each and every one of the people here, we each brought something unique to the trip. We can't wait to see you soon and share the many stories and pictures we have for you!!!
The Westcoast Blogger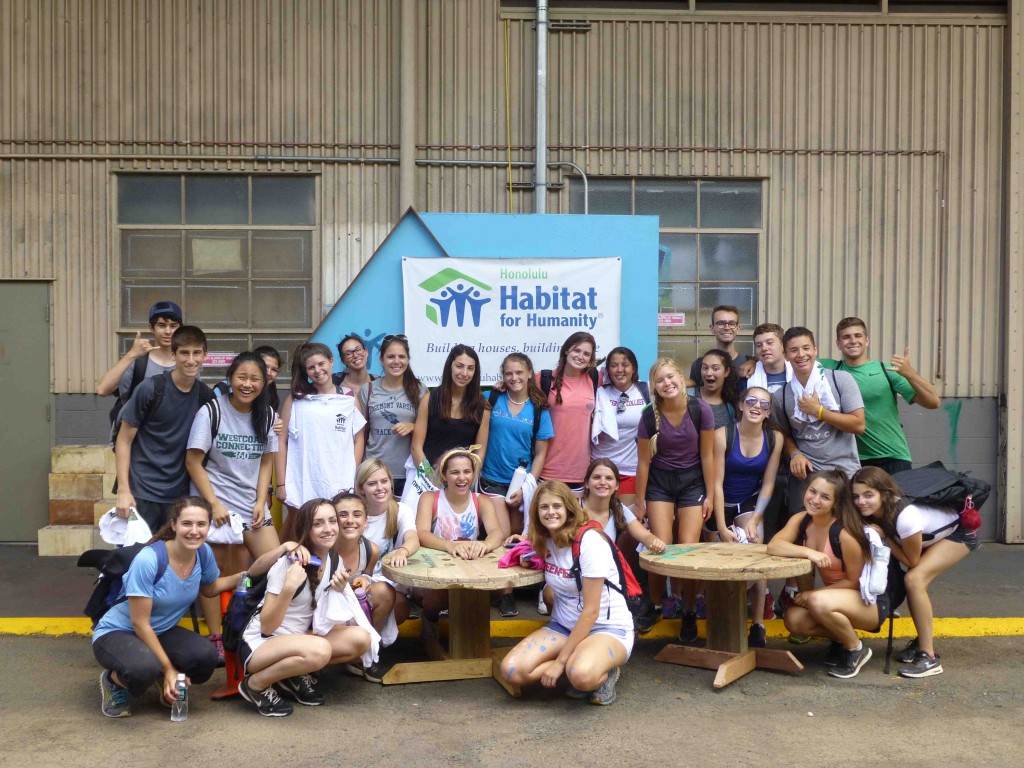 Do you want to make a difference? Be a volunteer with our 18-day Hawaii student travel program, meet its people and win their hearts.