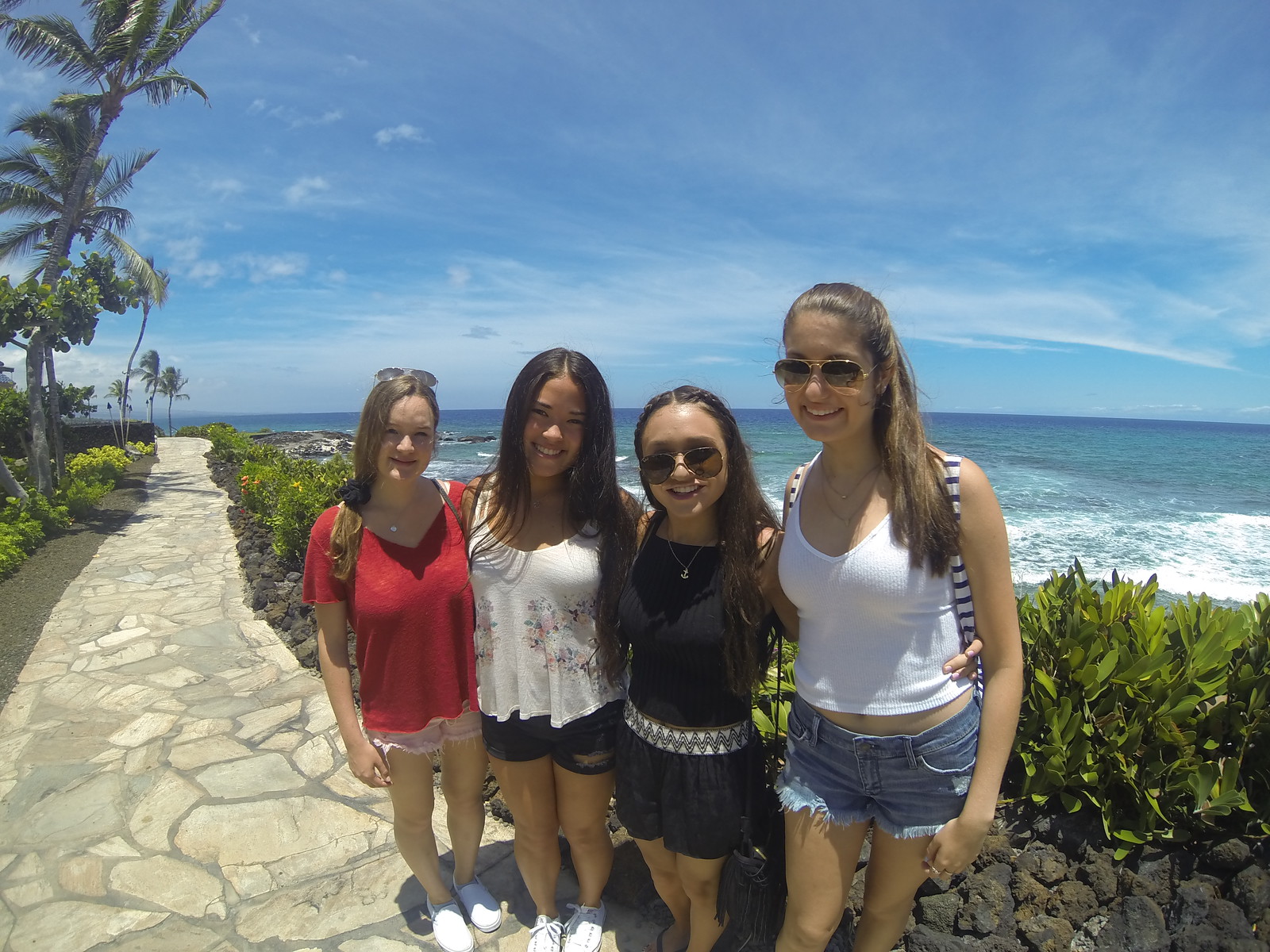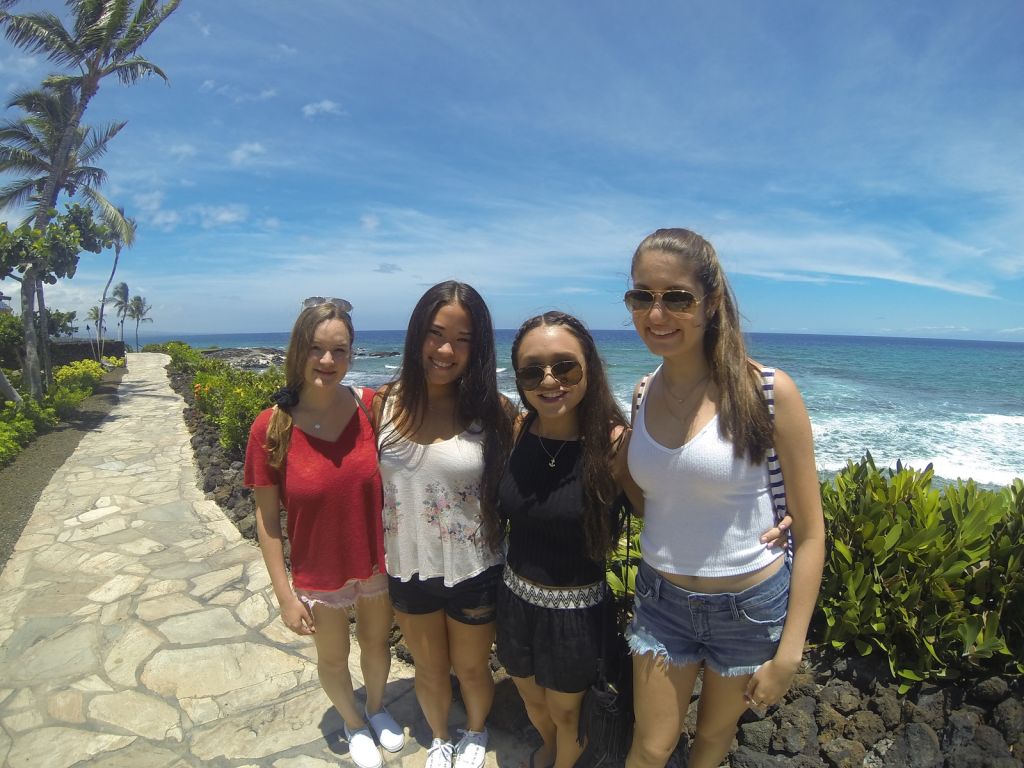 Aloha from our final destination in Hawaii! Maui was incredibly gorgeous and we had so much fun here! We landed here a few days ago and were immediately amazed by how lively the island of Maui felt! After landing, we stopped for lunch where many trip members tried their first world-famous ramen burger. We then checked in to honey-moon central at the Hyatt Regency and were in awe of this property. We were greeted with leis upon arrival, and then shown up to our tower where we would make ourselves at home for a few days. This hotel is incredible, complete with a grocery store, a Macy's, the best shaved ice treat, beautiful ocean views, and rainbows outside each window. We went for dinner that night in the town of Lahaina, where we could choose between comfort American food, or traditional Hawaiian cuisine. Many of the girls had their hair braided here and enjoyed the smaller kiosks and art that this town had to offer. When we arrived back, we played an exciting game of Battle of the Sexes, which amazingly ended in a complete tie.
The next morning, we woke up early to prepare for our day at sea. We lathered up with sunscreen and set sail with the Pacific Whale Foundation for a day of snorkeling above the beautiful coral here. We saw many amazing fish, and some trip members even reported seeing an octopus! Once we arrived back at shore, we got all dressed up and headed down to our first traditional luau. We watched as hula dancers and fire breathers took the stage, and were served a traditional Hawaiian feast. When the opportunity came for the audience to learn how to hula, many of our trip members were the first to take the stage. To this day, we still have guests at the hotel commenting on our memorable hula skills from that night.
On our final day in Maui, we walked along the gorgeous beach to go banana boating. The trip members had the ride of a lifetime and we got some great action shots of the bumpy rides. We then floated around in the ocean and played sports on the beach until dinner time.
Last night was our final banquet, where we all sat down as a family at a tiki-lit dinner. We then had our own special banquet where we shared our favorite memories of one another and watched the amazing video that our staff Marnie put together for us to commemorate our trip. Finally, we all wrote down our favorite moments of the trip, sealed them in a glass bottle, and then all watched as the bottle was thrown out into the ocean.
This has truly been the trip of a lifetime, and we feel so fortunate to have been able to share it with such special people!
Until next summer…. Mahalo!
-The Westcoast Blogger
Do you want to be part of this experience? Visit Hawaiian islands and Canadian west coast in our 21-day Hawaii Spirit tour.