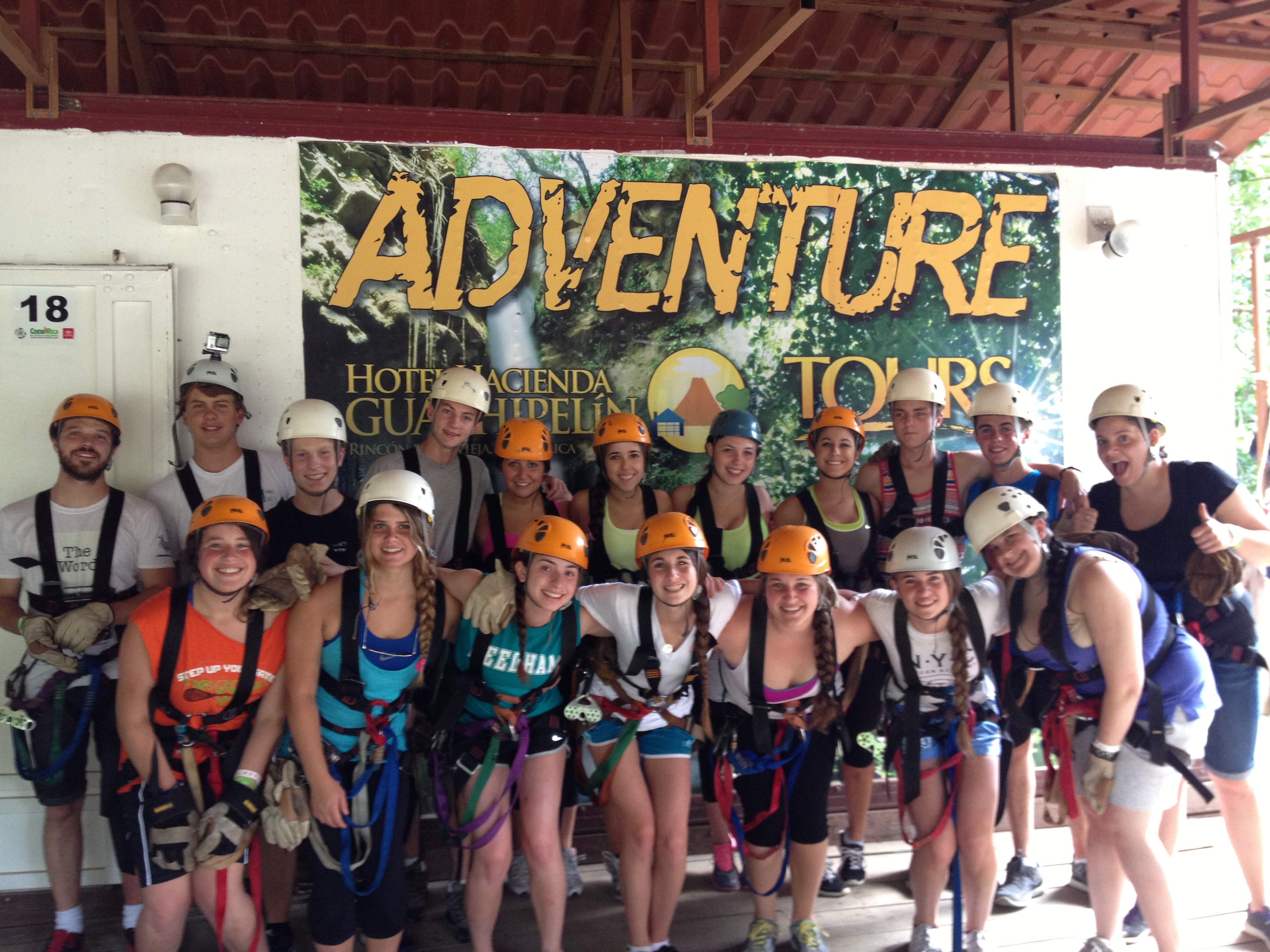 Hola,
We cannot believe our time together has come to an end, it seems like we just started this trip and now it is over. That being said we have all made friends for a lifetime and are so happy that we came to beautiful Costa Rica!
Since our last blog so much has happened! We went to the Eco Lodge in the mountain where we enjoyed relaxing in mud baths after 3 rewarding days of community service. Coltrane, Parker and Ryan all looked awesome in the mud.  After rinsing off we headed to what we had all been looking forward to – zip lining! Lauren conquered her fear of heights while being rooted on by new friends Jenna and Alyssa and zoomed through the course with flying colors.  That night we played an epic game of Egg Drop where Allie lead her team to the final round, where unfortunately the egg broke but not the team spirit! The next night, we played an intense game of dice where Annie, Lindsey, Lauren and Ali K. reigned victorious. They can really role doubles!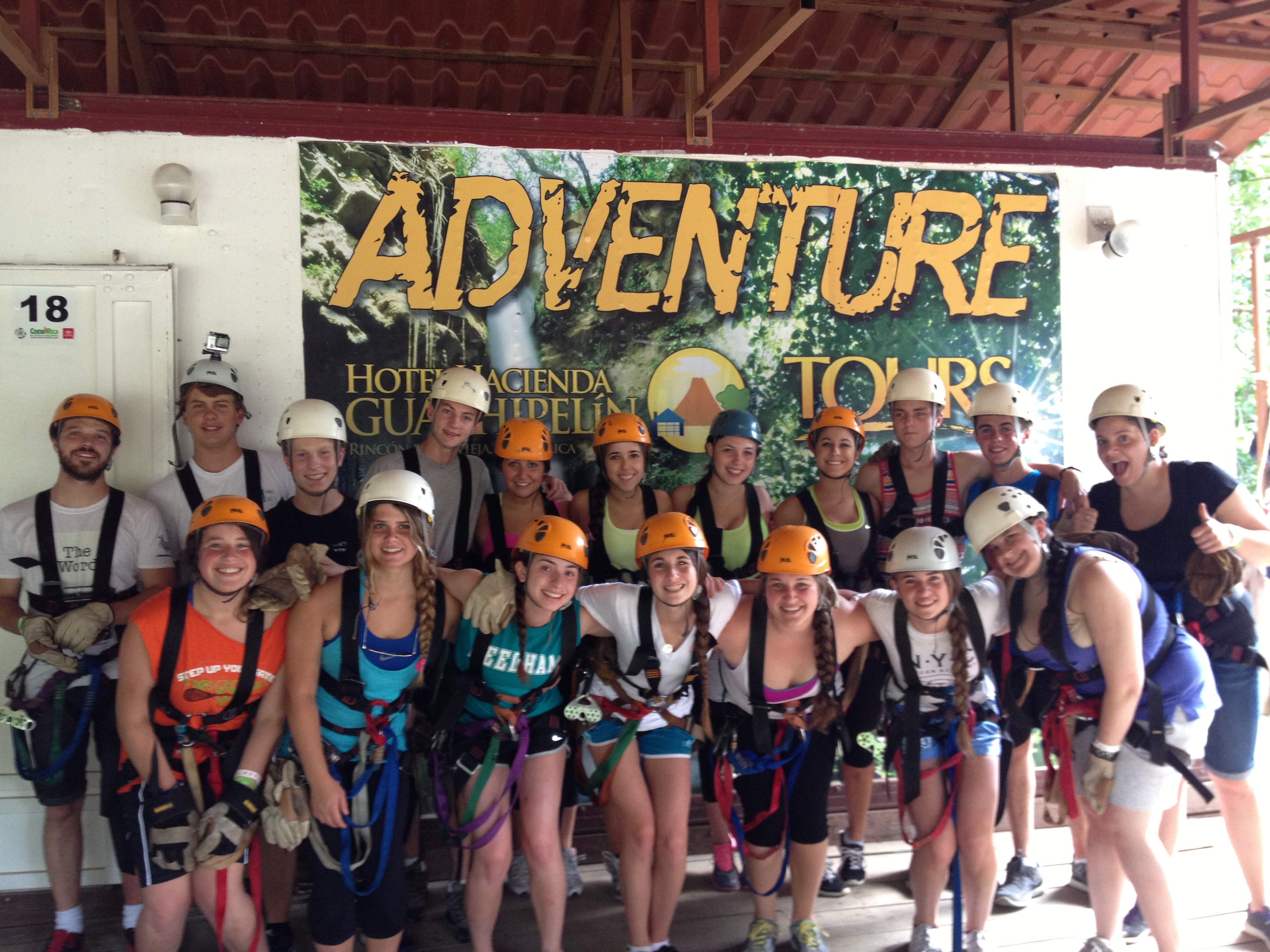 Yesterday we took a bus ride to the beach and went surfing. Matt and Sabrina showed off their supreme skills jumping up right away to ride a wave. India showed off her sweet dance moves at the Disco, joined by Jared, Alex and Emilie getting their groove on!
Yesterday we helped paint a school in the community and then enjoyed our last hours together on the beach before heading to dinner and a sweet ice cream treat.  We are all sad to say goodbye today but know that we have already had the summer of a lifetime!
We're heading home and can't wait to share our stories and our pictures! Pura Vida!
The Westcoast Blogger