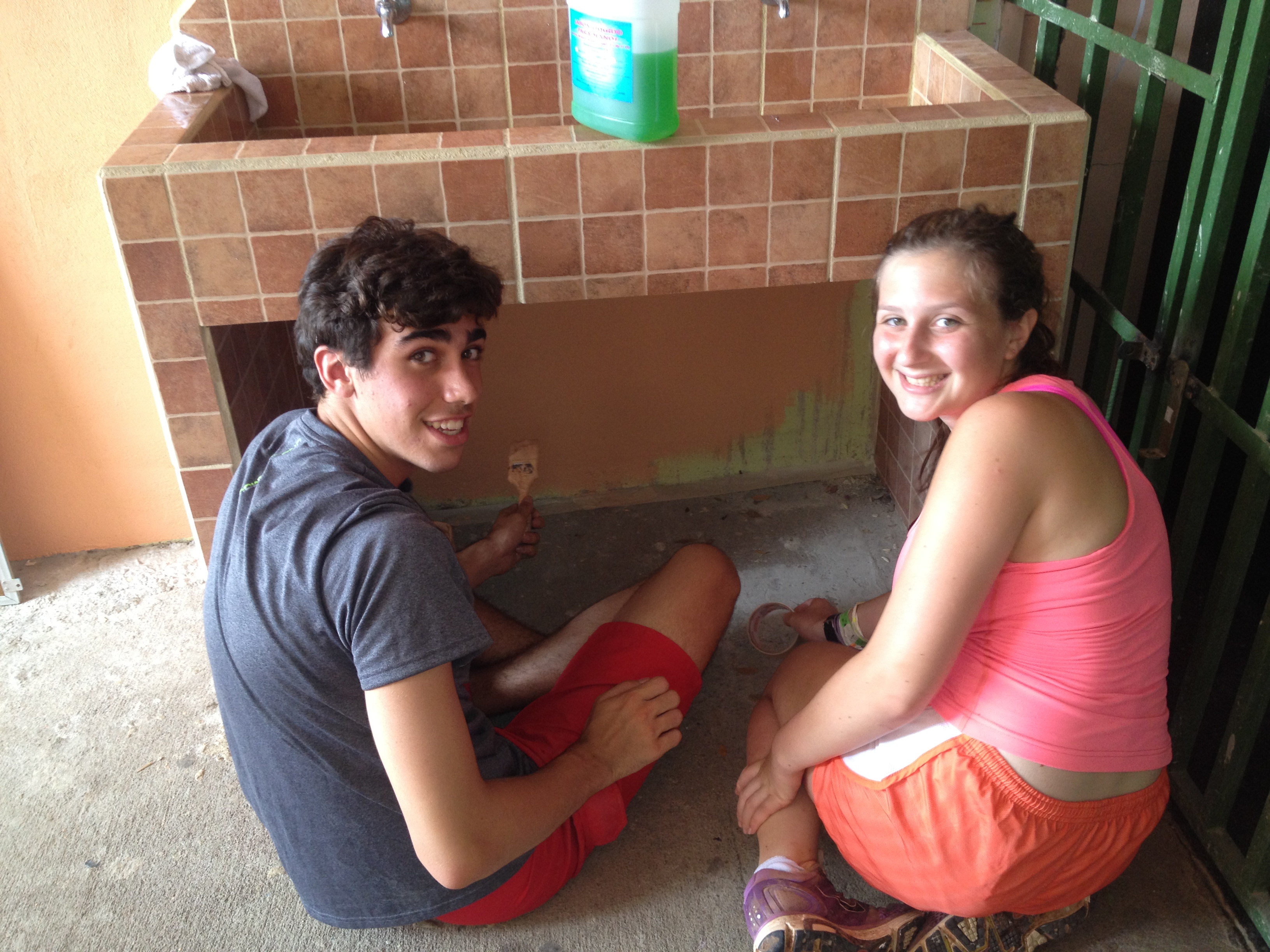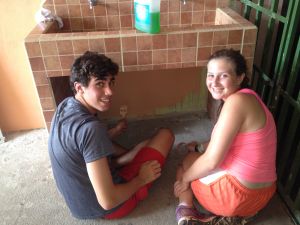 Hello parents!
It's officially the two weekiversary of our Costa Rica trip! We celebrated with a karaoke night out, and as seems to be the trend, I got outdone again. This time it was by the girls who killed it on the microphone. While my rendition of "Lose Yourself" by Eminem was met with a barely audible clap, Drew and Remi's performances were Grammy worthy. The whole night was a great way to unwind and relax after a jam packed 2 weeks.
But of course a lot else has happened since day 9. We spent two days painting a school in Tamarindo, which with the creativity of our trip members, turned into a beautiful project. I think sometimes painting can seem less impactful than other volunteer work because it's not something that tangibly improves a person's quality of life. But yet it does! It's incredible how much a pretty school can raise the spirits and enthusiasm of the children. We painted over the weekend as a surprise for the kids when they showed up the following week. Carlos, the school supervisor, called us just to tell us how amazed the children were. He couldn't thank us enough.
And what would this trip be without some more adventuring? In the jungles near the epic Volcano Arenal, we did some good old fashioned canyoning. What is canyoning you ask? Basically rappelling down massive cliff sides. Also, while we were in La Fortuna (district where Arenal is), we spent a night playing soccer at an athletic complex. We split up to play a game and things quickly got competitive. From the guys, Brett and Eli proved little could get in their way and scored an impressive number of goals. Of the girls, Hannah and Tucci were the most aggressive, giving every ounce of effort to stop shots on goal (which I appreciated as one of the goalies).
I'd be remiss if I also didn't give you an update on the Olympics. It's been close from the start, and so the score is still tied 4-4! Today was the last event, which was a skit that each team had to perform. With the score tied, this event decides it all. We told each team that they'd be graded on creativity, absurdity, and overall quality, but the rest was up to them. And of course they didn't let us down. Both teams chose to poke fun at the staff. Nitya did a hilarious impression of Jana (who sometimes repeats herself) and Matt P. likewise did a magnificent portrayal of our bus driver Rafael, who is a character to say the least. Both teams' performances were 5 star, so Jana and I are still deliberating which team will win the event and ultimately the Gold!
One week left and then our journey is over, but there's still a lot left to do! As always, I hope your summers are going great. See you all soon.
The Westcoast Blogger