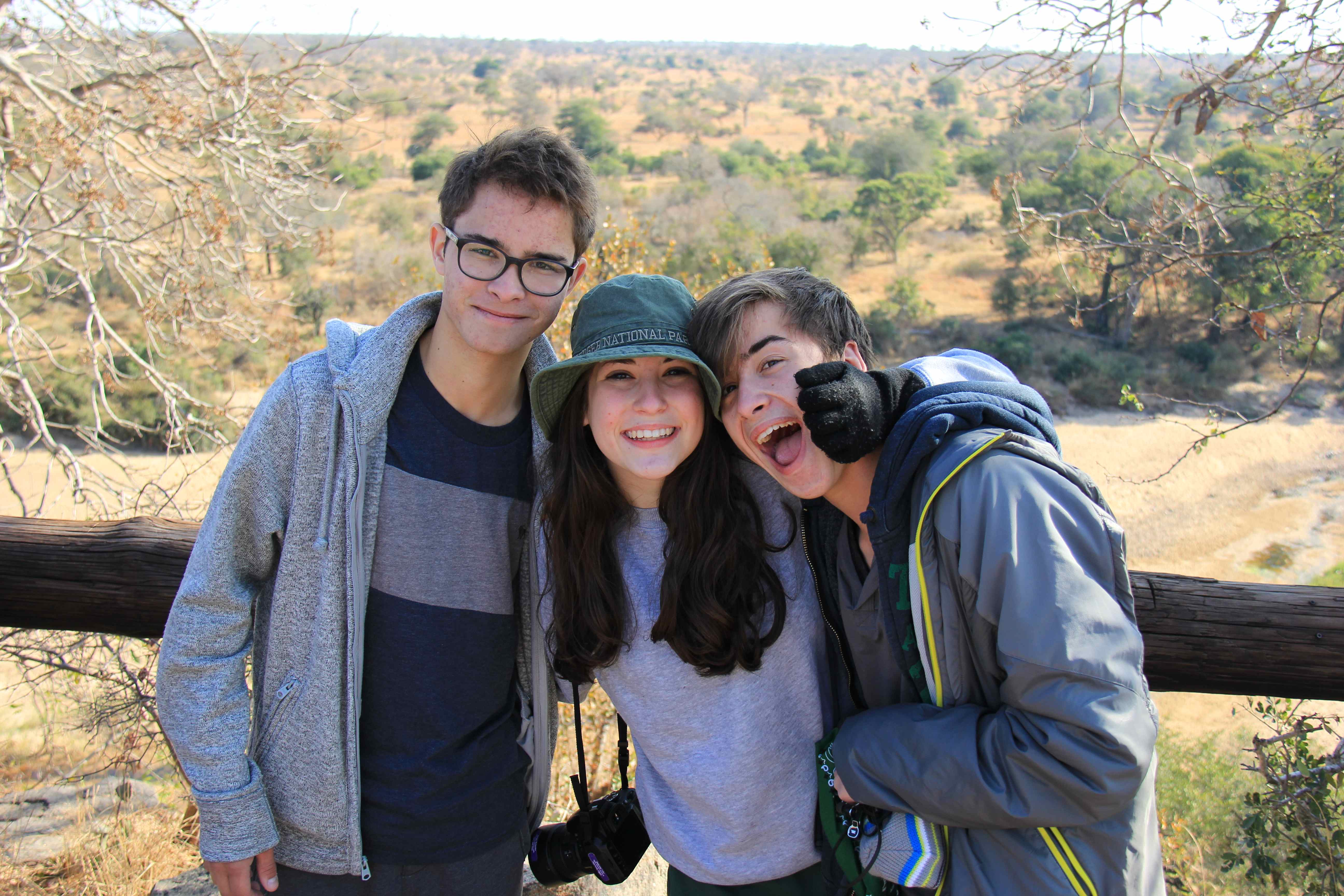 Siyabona from St. Lucia,
We have been busy with our service the last few days and have many exciting updates to share with you!  After our Eco-Friendly project came to an end, we had a very exciting day. We were able to have an up close and personal encounter with Jessica the hippo.  Caroline, Chloe, Arielle and Marin along with the rest of the girls were able to grab a quick kiss from Jessica while serving her freshly brewed tea and sweet potato slices.  Jessica, the only tame hippo known worldwide, was a gentle giant and her human parents spoke of her sweetness and heroism in guiding them out of their home in the last flood that had struck the area.  After farewell kisses from Jessica, we spent our last night in the "bush" with a night safari where Audree and Emmy spotted a group of rhinos.  Shortly after our rhino sighting our guides pulled over our safari jeeps in order to watch the beautiful sunset. Alex and Victoria savored the moment and snapped some memorial photos.
We awoke the next day and bid our farewells to the staff and animals at the Cheetah Inn.  Sammi, who enjoyed the family's baby lynx, snapped a family photo with her new friends. We started our drive back to "Jo-burg" and stopped at Harrie's Pancakes in Dullstroom where Grisha was in pancake heaven ordering both an entrée and desert pancake that was served to perfection.  As we continued our drive, we made a small stop at BlytheRiverCanyon where Meghan and Airelle snapped some breathtaking photos of the landscape and views.  We arrived at the Hotel Grand ready for a good nights sleep before a jam-packed day of activities in Johannesburg.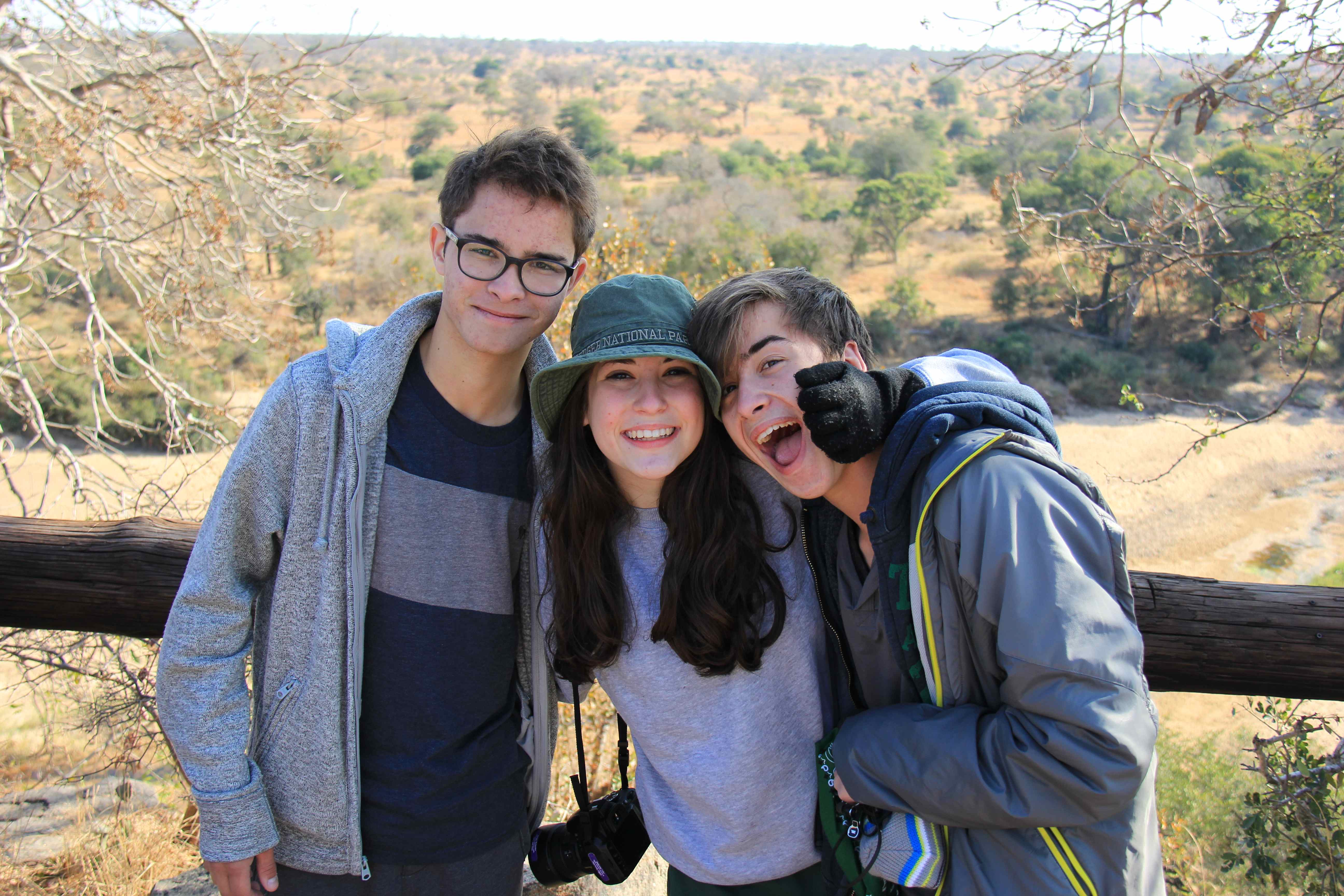 For the last day of the trip for our 13-day trip members, we headed to the Elephant Sanctuary where each member of the trip was able to brush, pose, ride and feed an elephant.  Aurielle, Masha, Marcy and Ginger were some of the lucky members of our trip that were able to get an elephant kiss!  After spending the morning with majestic giants, we headed to lunch a block away from Nelson Mandela's childhood home.  The streets were alive with vibrant music and cyclists doing the "Freedom Trek" where cyclists see historical sites from the life of South Africa's freedom fighters.  At our lunch, Meghan found a beautiful piece of art created by a 12-year old African artist that she insisted had to make the journey back to Montreal.  The group then headed to Soccer City where some of the most important games of the 2010 World Cup were played.  We got a private tour of the facilities and were even able to take a lap around the stadium on the artificial grass.  After we arrived back at the hotel, we said our farewell to our special new friends .We had many great experiences together and will miss each other as we each continue on to the next stop on our summer adventure !
The Westcoast Blogger
Check out our 13-day and 25-day trips for a unique student travel to South Africa with wildlife, scenic landscapes, and cultural experience.