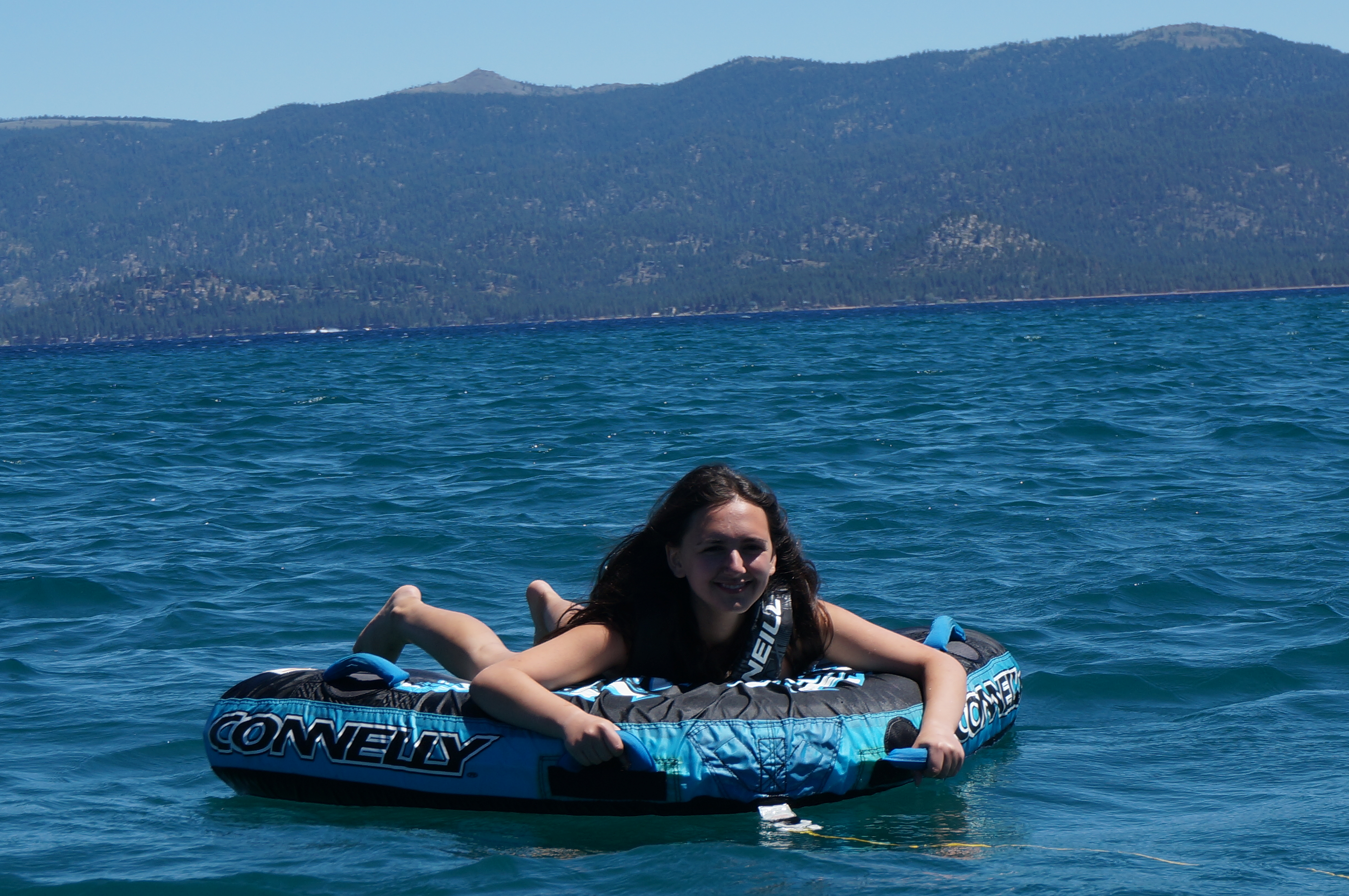 Of course we have been excited for all of our destinations, but we'd be lying if we said LA wasn't one of the most exciting spots on the itinerary. When we got to LA, we dropped off our bags and headed to Santa Monica. After checking out the shops and restaurants, we headed to the Pier to go on the Ferris Wheel. The views were gorgeous!!
The next morning we woke up at the dorms at UCLA and then headed to the Farmers Market which had lots of cool unique shops and places to eat.  We loaded up on food and then headed to Disneyland, where dreams are made. The rides at Disneyland were cool and long lines were avoided because we all had the fast passes.  Morgan really enjoyed Space Mountain and interacting with Goofy. We were exhausted after spending the entire day and night, fireworks included, so we immediately crashed when we got home.
The Chinese Theater on Hollywood Boulevard is a must see attraction. Unfortunately we did not get to see any famous people, or at least we didn't realize it, but it was still cool to see all the stars in the ground and trying to match hands with them. We also got to experience an incredible view of the Hollywood sign!  We then headed to Universal Studios where we started with the Back lot Studio Tour. We got to see the sets of so many movies and tv shows. Olivia FREAKED out when she realized we were on Wisteria Lane, the street from Desperate Housewives. Aaron really enjoyed the King Kong interactive scene, where it really felt like our tram was being attacked. After the Tour we headed to more of the interactive rides. Jenna and her crew really enjoyed transformers while Eve and her friends loved the Mummy Ride so much that they decided to go twice. For dinner that night, we had a fantastic meal at the Hard Rock Cafe and then got a special surprise that we got to go back into the park!!
Venice Beach was our first stop the next morning. It was cool to see all unique shops and of course Muscle Beach. Bailey and Max showed off there muscles by climbing up the ropes in record time. After checking out the scene, we cooled off at Diddy Riese's with some delicious ice cream sandwiches. Rodeo drive was everything we thought it would be and more, especially the prices!! We saw plenty of rare cars from Lamborghini's to Ferrari's and Tesla's.
The Tolerance Museum was an eye opening experience. We have had a lot of fun on the trip joking and not taking things too seriously. When we entered the museum, the mood got serious quickly, but it was nice to have some thought provoking activities coming our way.  We spoke about bullying, prejudice, and current events. The most memorable experience was hearing from the manager Mathew who had an amazing story to share with us.  The night ended with a dinner and show at the Improv Comedy Club. We chowed down on some amazing appetizers,and then had some huge entrees and finished off with some delicious cupcakes. The show was HILARIOUS! Bailey and both Noah's were favorites of the comedians and our whole group didn't stop laughing.
We are now headed for our 4 day cruise!! There won't be much service on the boat so look out for more updates in 5 days. See you soon!
The Westcoast Blogger