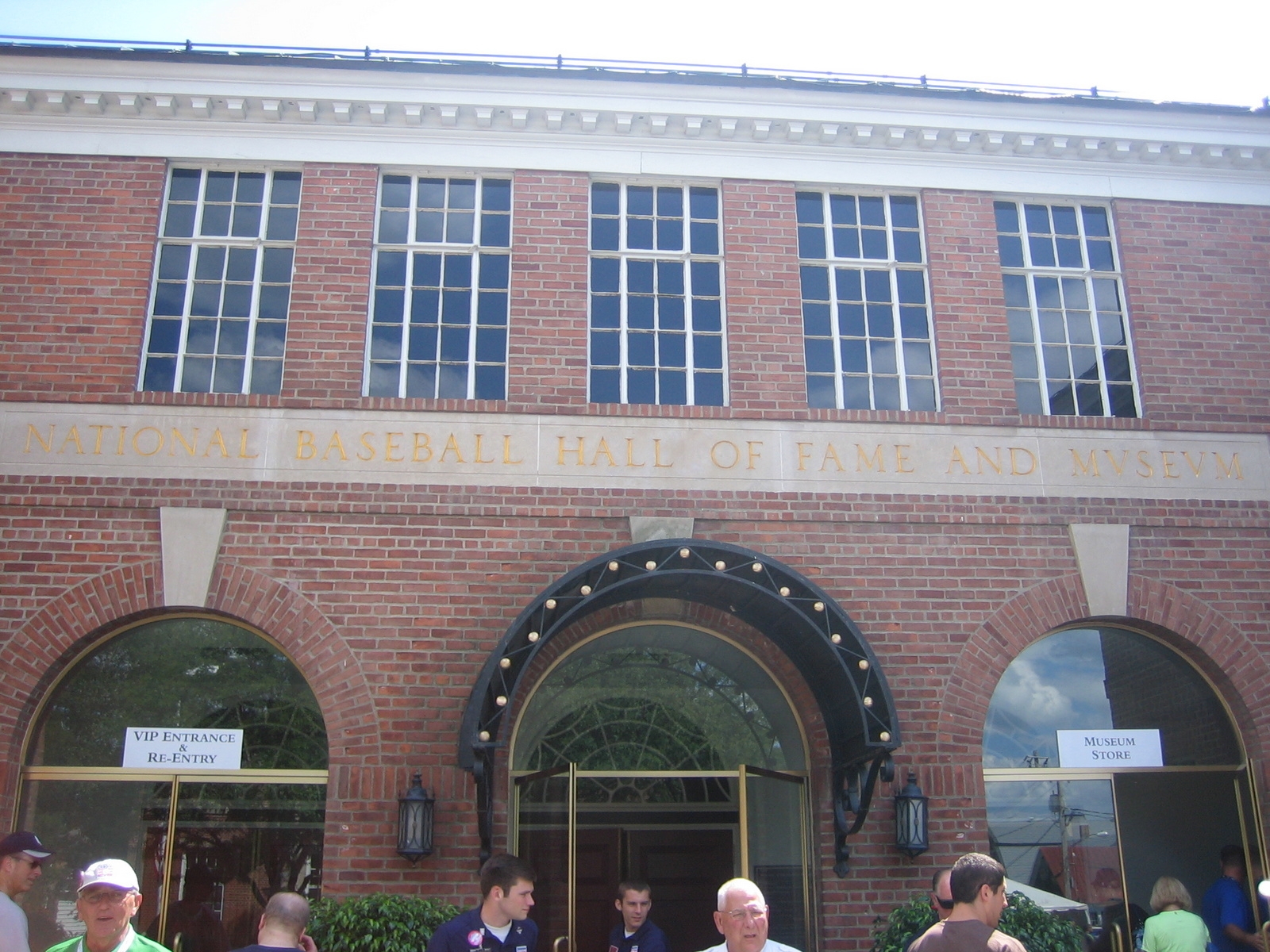 Hello friends and family!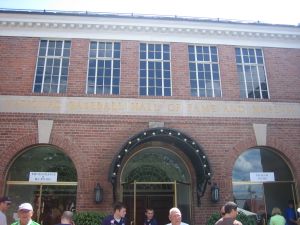 Being in Cooperstown is quite possibly the richest baseball experience that a fan could ever ask for. The history, the legends, and the energy that a town like this provides are without rival. As the boys were walking up and down the main street collecting their memorabilia, they were greeted by some of the best players in baseball history. Zach grew his cap collection, Arthur grew his card collection, and the rest of the boys continued to collect memories while being amongst the stars.
That evening, we went to Fun Flex Fun Park for dinner and adventure. Brandon A continued to show off his strong bat in the batting cages, while Josh finished in first place at the Go Carting track. Sam, Hayden and Dylan putted up a storm on the mini putt greens, while Charlie demonstrated his talents on the strangest basketball courts known to mankind. Overall, a great day for our trip and we could not wait to celebrate with Barry Larkin, Ron Santo, and the rest of the Major League Hall of Famers the next afternoon.
We got on the bus the next morning and headed towards the field where Barry and Ron were about to be enshrined forever in Cooperstown. We had the opportunity to throw a ball around as we got there early to ensure great viewing areas. Owen and Brandon B enjoyed spending their time throwing the football around while Max and David Z showed off their outfield skills during a game of long toss. During the ceremony, it was unbelievable how patient and receptive our boys were to the speeches. They really appreciated Ron Santo's story of persevering through a career with diabetes and Barry Larkin's struggles to fame as a Major League Baseball player. Rumor has it that there may have even been a couple of tears shed by our Mets fans during Gary Carter's memorial video. From the ceremony, we headed over to Cheesecake Factory for dinner where all of our trip members feasted after a busy day outside.
The next morning we hopped on the bus and headed to Will's hometown of Philadelphia for the Phillies game. Before the game we went for an interesting tour of the Liberty Bell Museum, and the boys enjoyed healthy lunches at the famous Redding Terminal Market. The game may have been our best one yet. I know I seem to say that a lot, but we really have been blessed with some incredible baseball experiences. The Phillies were losing to the Brewers by 3 in the ninth inning, but managed to come back and win the game by scoring 4 in the bottom half. For West Coast Connection, that was the 3rd walk off victory in a row that we have seen. What a game, what a trip, what memories……
Until next time…
The West Coast Blogger