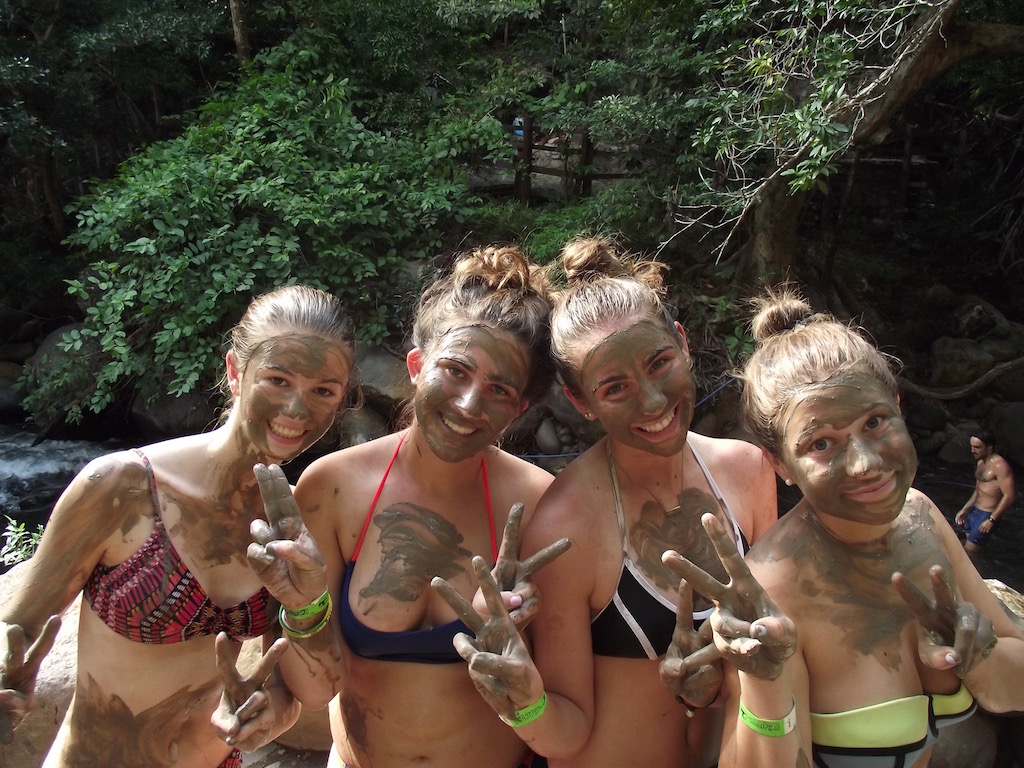 ¡Que tuanis padres!
What a week we've had! We were all excited to venture outside of the city of San José, and head to different areas of the country. We began our new adventure in Rincón de la Vieja, where we stayed at a beautiful eco-lodge. We started off with the rustic Mud Baths–something enjoyed by everyone! The mud was warm and the pools were hot, and no one wanted to leave! We felt relaxed and rejuvenated and ready to continue our time in Rincón. That evening, our guide Yenaro (pronounced Janero) showed us a huge rhinoceros beetle. Although there were some screams, lots of us allowed it to crawl on our hands and arms! It's still unbelievable that we did that!
Though we couldn't have imagined something topping the mud baths, but it happened the next day as we went horseback riding to the Las Chorreras waterfalls. The horseback riding was exhilarating, and the waterfall was beautiful. It was a great way for one of our trip member Lauryn to celebrate her sweet 16 birthday!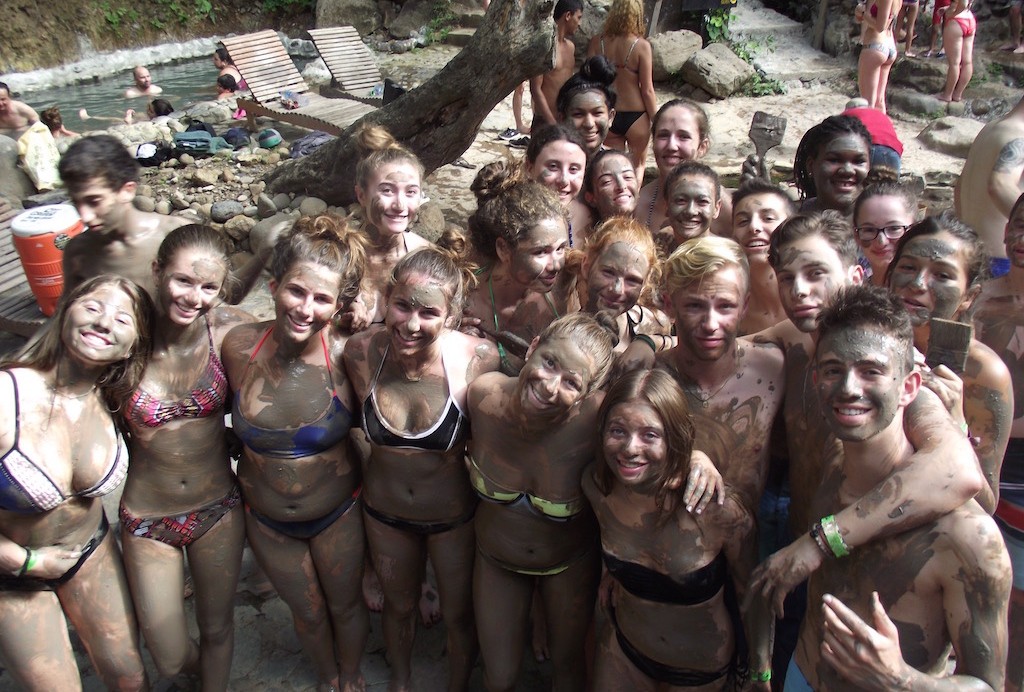 The next day we travelled to Flamingo…for some time to enjoy the beach! We headed directly to Tamarindo Beach for surfing lessons. Our surf instructors were stellar, and helped beginners get up on the board for the first time, and assisted our more advanced surfers improve their skills. It was hard work and we were tired by the end of our lesson, but we had so much fun!
Our next two days in Flamingo consisted of service work in the morning and beach time in the afternoon. Our service work was very meaningful, and it served as a reminder of how lucky we all are. Through the organization Siempre Amigos, we were able to help three home owners and their families. We painted, made and laid cement, and spent time with the families. It was a very special feeling to see how our hard work would be benefiting others. In one of the small houses we were refurbishing, there were fourteen people who lived here. We met some of the wonderful children, who would sleep three or four to a bed. It was definitely an eye-opening experience for us all.
We now say goodbye to the beach, and hello to the new and exciting landscapes of Arenal and Monteverde. Until then…¡Pura Vida!
The Westcoast Blogger