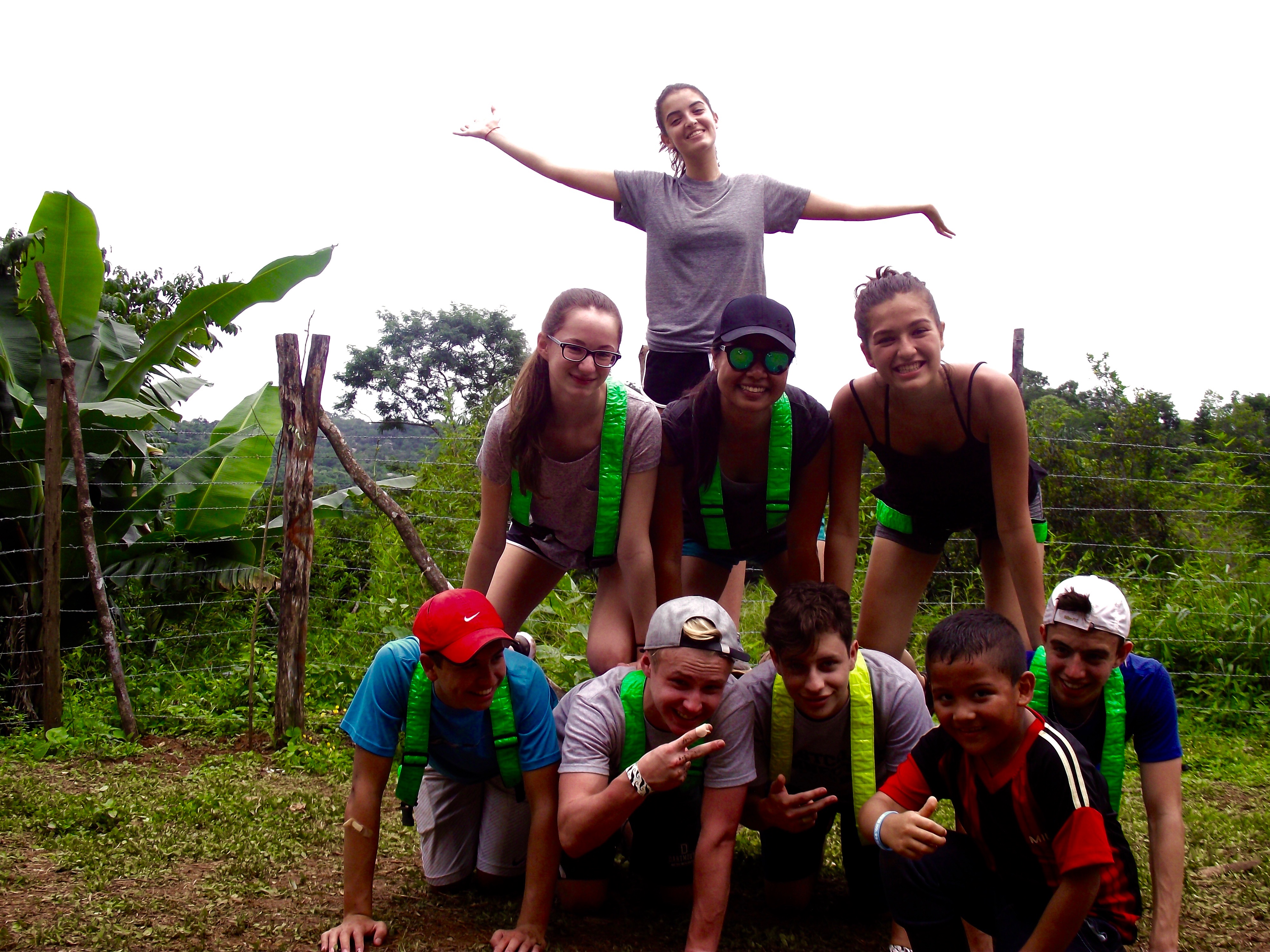 ¡Hola! from San Jose, Costa Rica!
Our group arrived safe, sound, and happy on Thursday afternoon to the beautiful country of Costa Rica! The excitement was electric as we departed the airport and headed to our welcoming hotel. After a pizza lunch to curb our appetite, we unpacked, relaxed, and took in a breath of the fresh Costa Rican air. Our Tico (Costa Rican) guide, Yenaro, warmly welcomed us to his country, and shared interesting facts and helpful Spanish words. After a delicious meal at a local San Jose restaurant, it was time to get to know one another, and talk about our hopes for the trip. When our heads hit the pillow that night, it was visions of Costa Rican adventures that ran through them!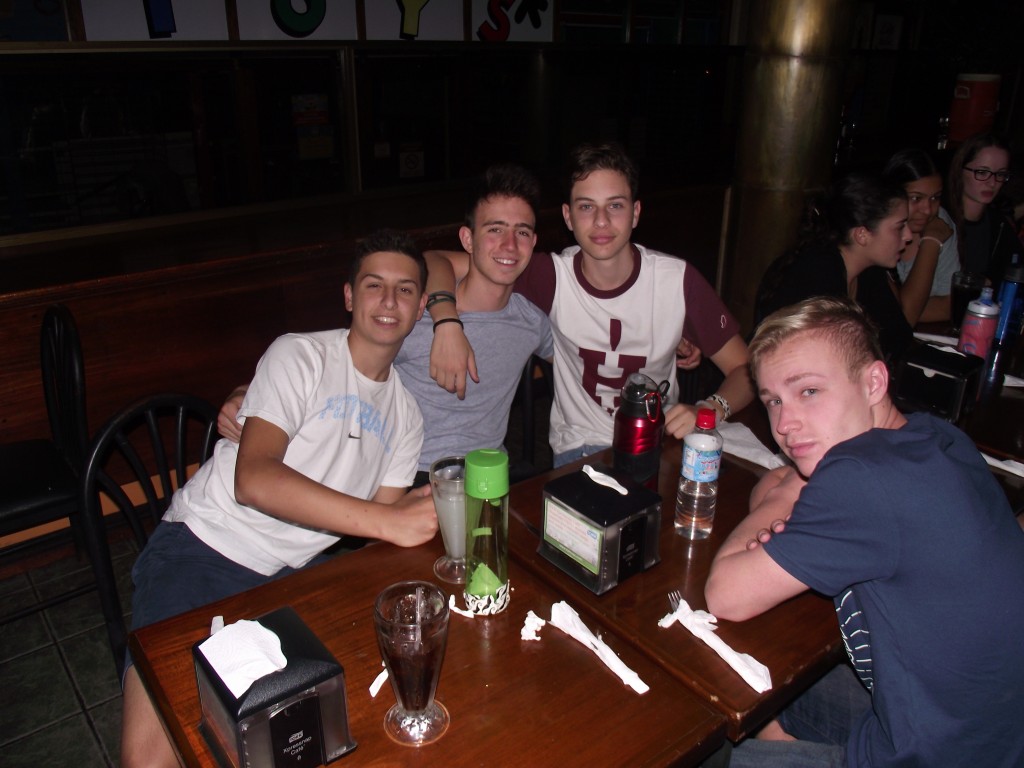 The next morning, the three Canadian members of our trip gladly celebrated Canada Day, waving their maple leaf flags proudly throughout the day. However, there was more than just Canada to be talked about…we were going white water rafting! As we drove from San Jose, our river guide, Andreas, was able to share facts about the river we were about to conquer, as well as Costa Rican history and climate. After a typical Tiko breakfast, we separated into four boats, and were on our way. WHAT A RIDE! 18 miles on the beautiful Pacuare River, combating rapids, enjoying scenery, eating lunch on the riverbed, and floating on calm portions of the water. It was a day of teamwork, courage, and fun!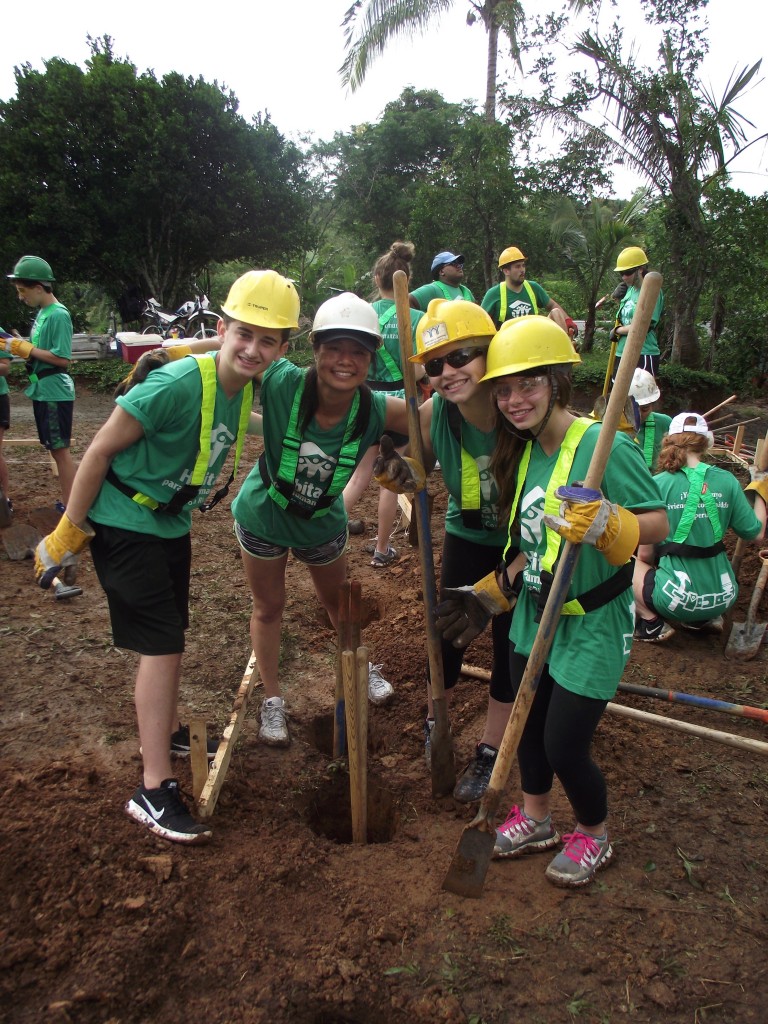 On Saturday, we began our first community service project with Habitat for Humanity. Our group impressed both the Westcoast and Habitat staff. They were hard-working and had positive attitudes, and made great progress with the foundation of the houses being built. It was absolutely wonderful to meet the two families that would be benefiting from our hard work, and share lunch with them. One of young sons played soccer with our some of our group–sports always overcome language barriers!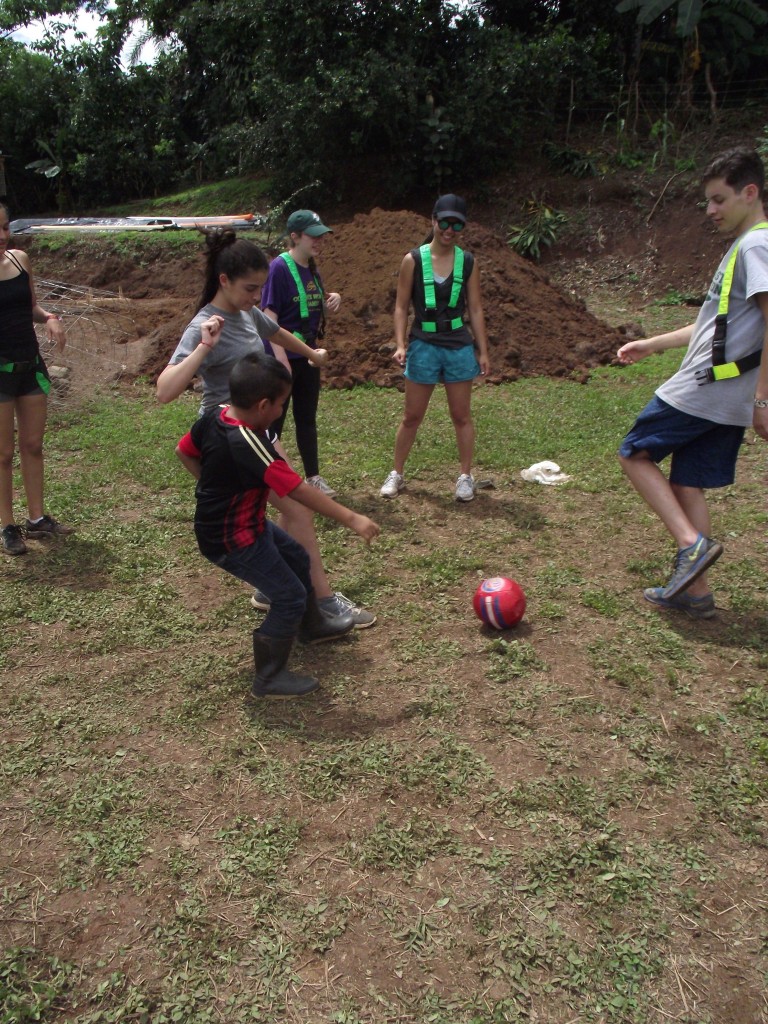 It's hard to believe it's only been three days since we landed in San Jose. Our group has already experienced so much together, and we are excited to continue to share in adventures and community service work.
¡Hasta luego! 
The Westcoast Blogger