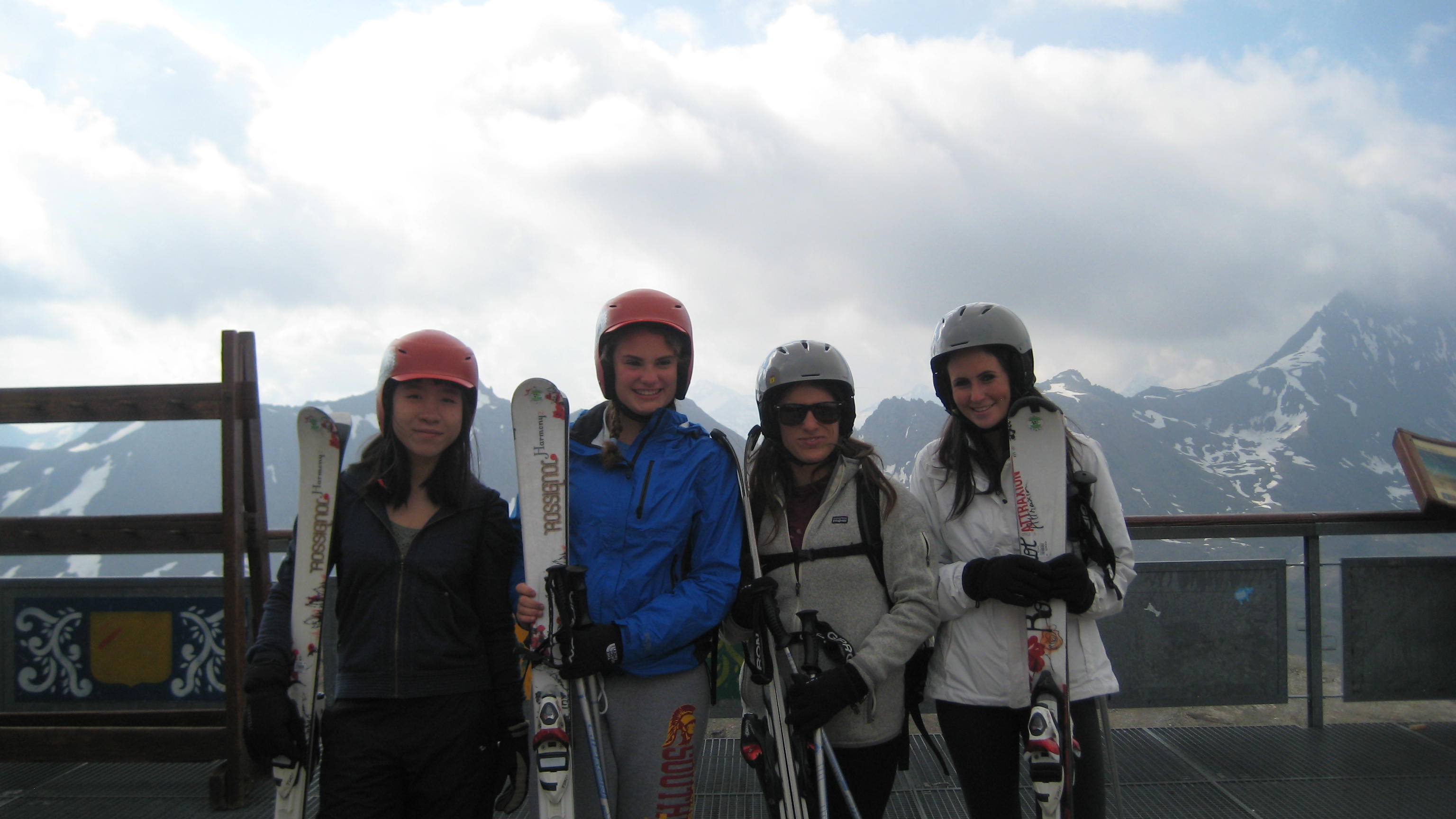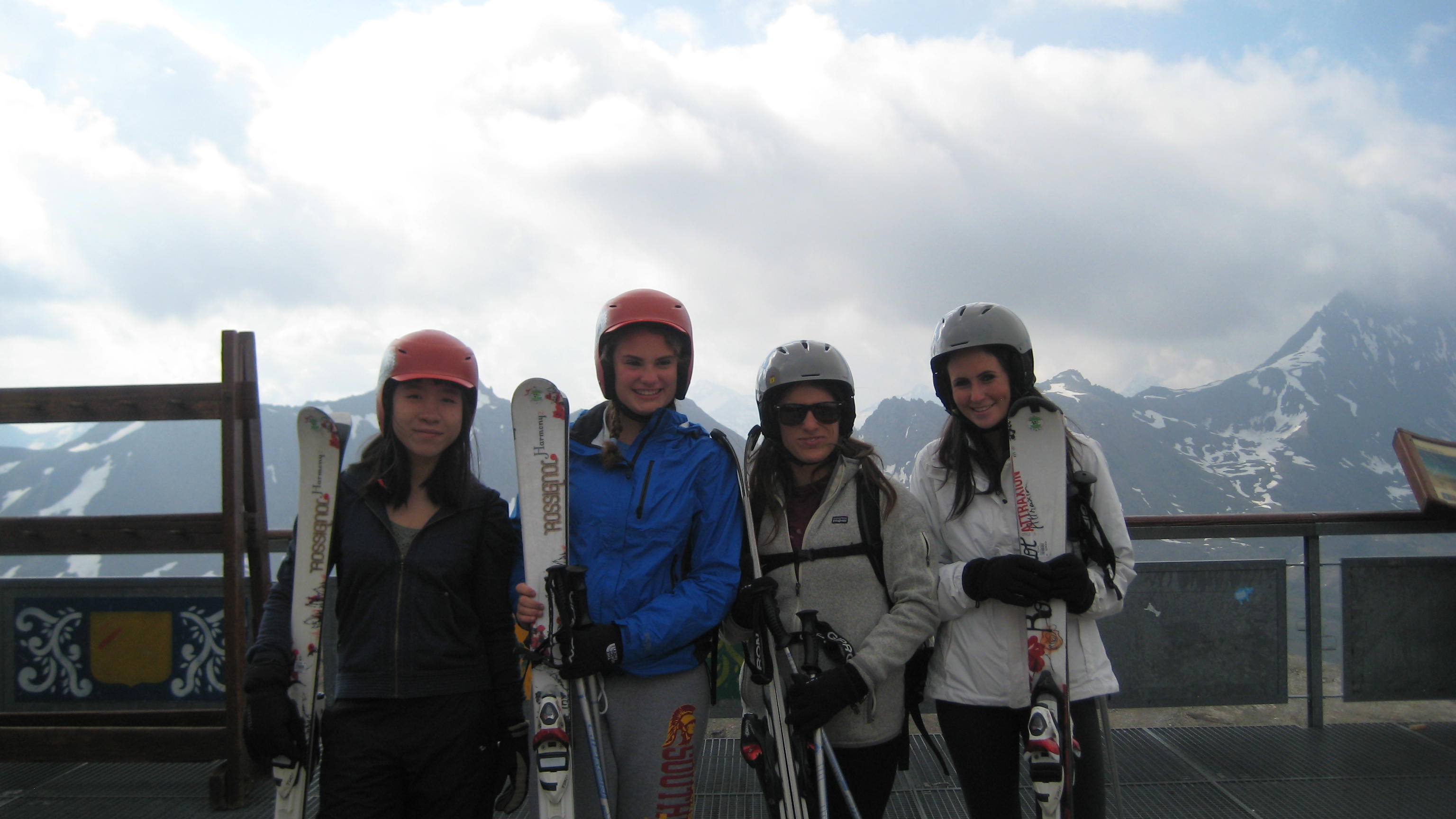 Guten Tag friends and family,
We are in the Swiss Alps now and the fresh mountain air, clean spring water and abundance of adventure activities are all an exciting change for our trip members. A few days ago, we bid our farewells to Paris and boarded the train to the ski resort town of Tignes, France. The group was pleasantly surprised by the rustic charm of our new hotel and its superb restaurant that featured what Brendan could only describe as "one of the world's best Creme Brulees".
Early the next morning, some of us set out for the slopes and enjoyed a full morning of skiing and snowboarding in the brilliant sunshine. The high-speed gondola was very futuristic and cool but the various T-bars took some time to get used to. Mike S. impressed us all at the terrain park, while Sam and Remi admired the breath-taking views.
The rest of our time in Tignes was spent doing some pretty gnarly mountain biking (shout-outs to Mara and Emma for representing the girls on the bike trails) and visiting the awesome sport complex. Over the course of two days, Josh, Zach, Jeremy and Mike S. played doubles tennis, Sunny and Jenny encouraged the girls to head over to the aquatic center, Sam showed us some of her crazy gymnatstic skills on the outdoor trampoline, Alec tested out the 10-foot air bag jump, and Bennett played some beach volleyball.
We left Tignes feeling refreshed and recharged and crossed the border towards Geneva, Switzerland. As we drove through town, Zach and Schiff (Alex) pointed out all the Ferraris and noteworthy cars around us. The afternoon was spent exploring Geneva and touring the United Nations. Josh took quite an interest in the tour and reflected on his experiences with model UN at his school. Other highlights of Geneva included our amazing hotel and the sight worthy Jet D'eau, which caught the attention of Alec and Aidan. As we travel by train through Switzerland, we are continually impressed by how accurate and punctual transportation is around here. Mike S., Aidan, Bennet and Alec like to compete and guess how many seconds off of the estimated time of arrival the train will be.
Our time in Geneva was short and sweet and we are all excited to continue our adreneline rushes in the outdoor adventure town of Interlaken, Switzwerland.
Auf Wiedersehen!
The Westcoast Blogger
Do you want to start planning your next trip? Get ready for our France and Switzerland tour, including the Eiffel Tower, Swiss Alps & more.