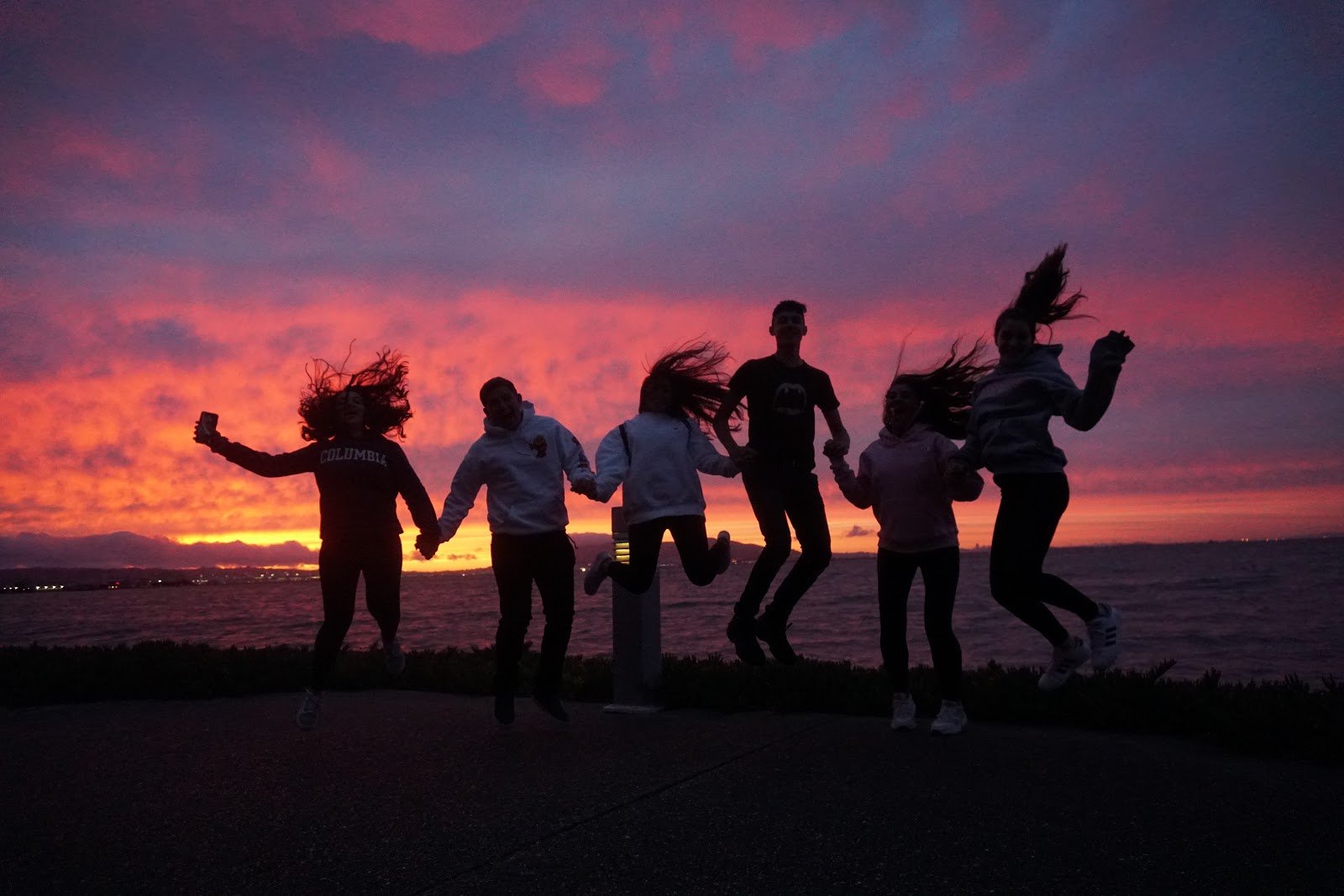 We are super excited to finally be in California and begin this amazing adventure together. All of our flights went smoothly and we were all excited to meet each other at the airport. Our favorite icebreaker game that we played was called Champion. Champion is a competition between teams where you have to send up one person each round to compete in a category. We all got to hear some pretty interesting stories that helped us get to know each other a little bit better. 
Our hotel in San Francisco has the most beautiful views! It's located right on the bay and the water and mountains are breathtaking. We kicked off our first day by visiting downtown and exploring the streets of one of the oldest Chinatowns in the world! Some of us grabbed ice cream while others picked up hats for our upcoming beach days. We all worked up quite an appetite after a full day of exploring and enjoyed a delicious dinner. We got back to the hotel just in time to watch the sunset on the water and we took some very beautiful pictures. 
We decided that we are going to play a morning song every day when we first get on the bus. Our morning song will be 'California' by Wave and our goal is for everyone to know all of the lyrics by the end of the trip so we can all sing along! 
We have also discovered that we all love Karaoke and it has become a common activity that we do while on the bus. We sing anything from throwbacks like Piano Man by Elton John and Queen to recent songs by Shawn Mendes. Some of the trip members are blowing us all away with their amazing voices! 
We are getting really lucky with the weather here in San Francisco. It has been very warm and not too windy. Our tour around Alcatraz was super interesting and our favorite part was hearing the stories about the prisoners escaping. The island had the most beautiful views of the city and we even spotted the famous Golden Gate Bridge.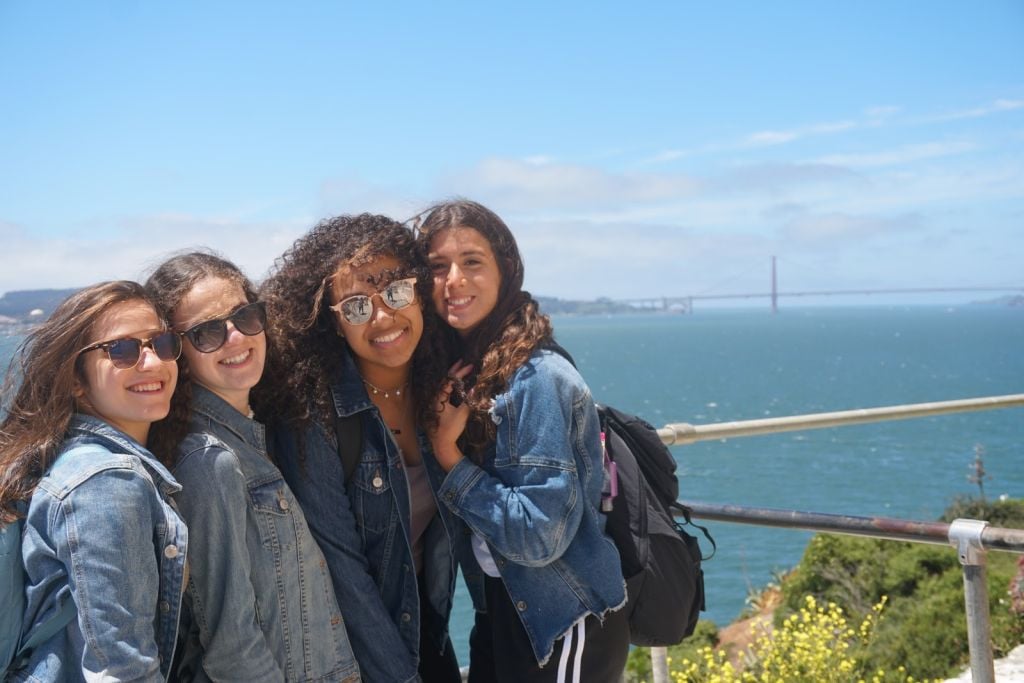 At the San Francisco Giants baseball game, we got to see the historic stadium that overlooked the bay. 
The cable car was so fun, riding up and down the hills of San Fran. We also learned that the fog in San Fran is so common that they actually named it "Karl". Thankfully, Karl was barely there today so we were able to see the bridge perfectly. 
Some trip members brought the heat to our bowling night. There was some tough competition but in the end, the highest score was a whopping 118! 
We are grateful for all of the memories and laughs we've shared here in San Francisco but we are ready to embark on our next adventure! We are looking forward to camping in Lake Tahoe and we can't wait to go water rafting, tubing and roast some marshmallows by the fire!  
Until next time!
The Westcoast Blogger 
Do you want to explore all that San Francisco has to offer? Check out our 21-day California and the Canyons teen tour!