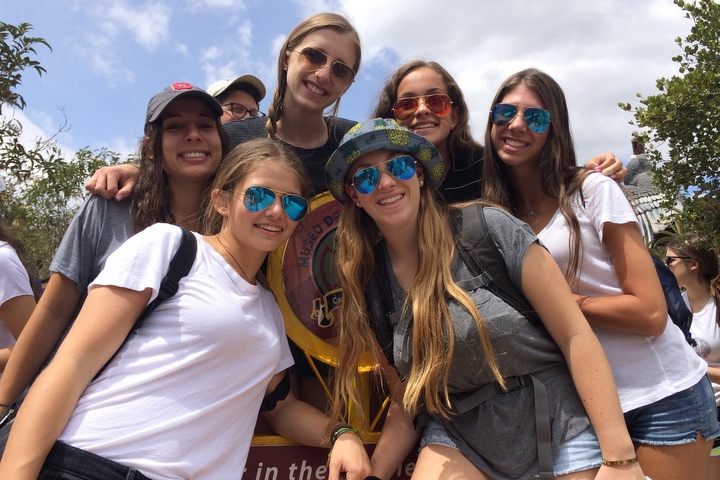 Hola! Greetings from Quito – only two full days have gone by so far and we've already absorbed so much of the great culture and natural beauty here in Ecuador. Seeing as we just started, we're more than excited to see the rest of this great country together in the coming weeks – and a huge part of that is thanks to our incredible local guide Ivan. He's just a treasure trove of information.
After our smooth arrival the other night, we spent our first day together touring the Old City and some other great attractions outside of town. While at the Pululahua Volcano we even ran into a local musician, Alejandro, and helped him to film a music video. Next stop – Ecuadorian superstardom.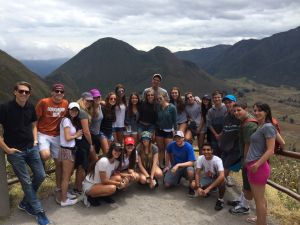 Later on, we got to experience the magic science of the Equator and balance an egg perfectly on the middle of the Earth. And we've got to say, if you ever get the chance to visit the Virgin of Quito at the El Panecillo lookout, you've gotta do it. You'll never get a better view of the city than from up there.
Hard to believe we still have more to say so soon, but our first day at the orphanage today was a a truly rewarding experience. We not only sanded and painted all the boys' rooms, but we also fixed up and repainted their beds. I'm sure they'll have a great sleep tonight. We even had time to bake some buns from scratch for their lunch.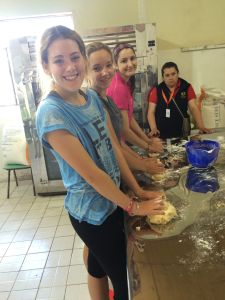 The kids themselves were a blast to play with and they even helped improve our Spanish a little. Its great work they do there and we're honoured to be a part of it.
Excited for more time there in the coming days and the rest of this trip!
The Westcoast Blogger