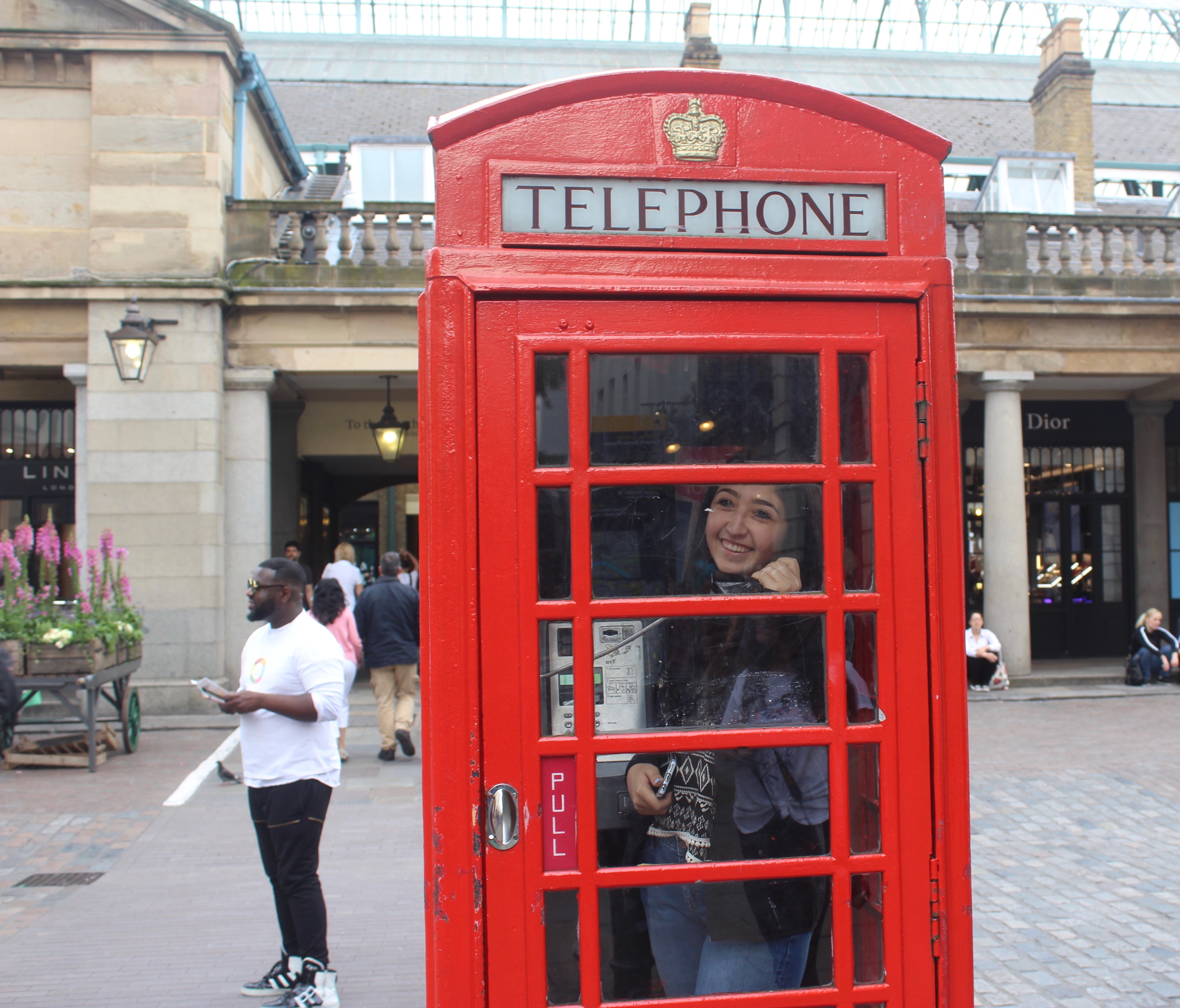 Here's a look into the first week of Westcoast Connection's revitalizing cultural experience across Europe! It all began once we all arrived in Heathrow Airport- one of the worlds largest and most iconic airports that our trip members and staff immediately started becoming one large family; After getting settled into our London hotel we grabbed dinner at one of Westcoast Connection's favorites, an Asian fusion restaurant with a variety of savory dishes to satisfy the array of our trip members' taste buds. Once our tummies were full, no trip to London is complete without the very exciting view from Europe's tallest Ferris wheel and highest public viewing point, the London Eye.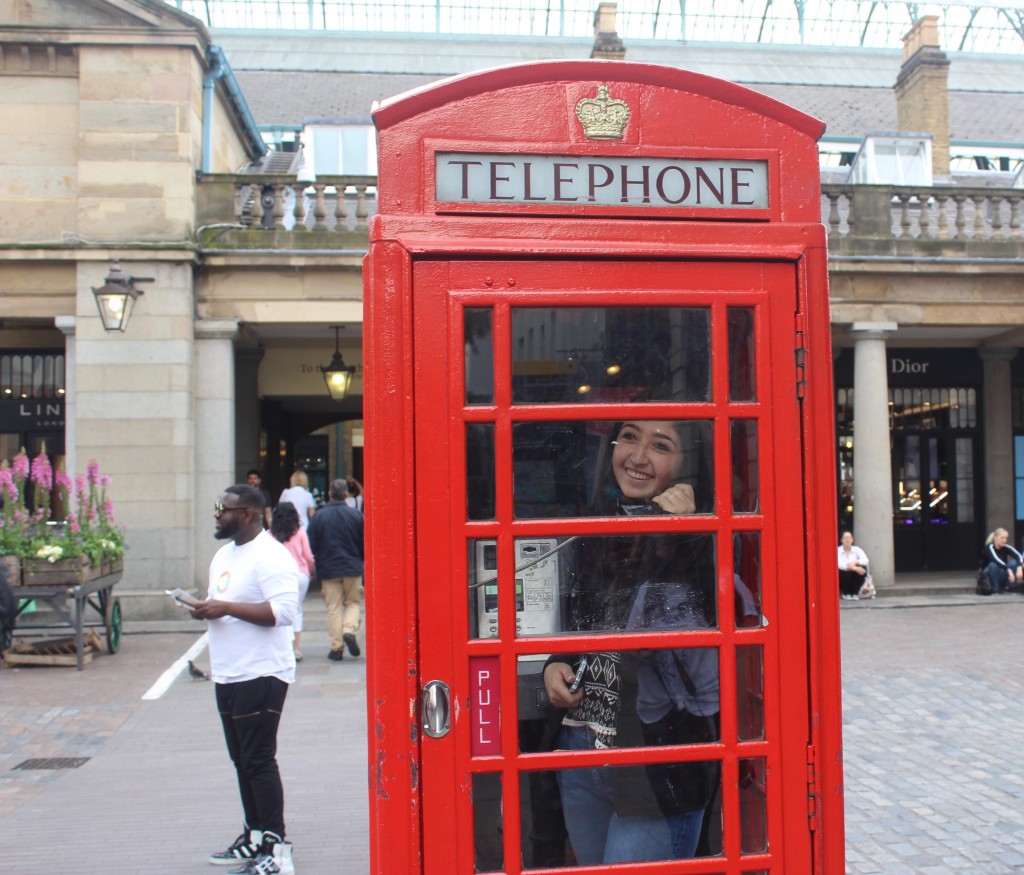 Our trip's city tour around London comprised of all the famous London attractions and a historically vibrant and funny tour guide named Liz. She continually reminded us that everything done in London was the correct way even though to us it was all backwards. She also reminded us that we are the ones with the accent and not her! We got to stop by the Tower of London, the Tower Bridge, Buckingham Palace, Big Ben, the Royal Albert Hall and much more.
Our last day in London arrived faster than anticipated and seemed to fly by as it was a day filled with Omnia Omnibus Ubique which is Latin for 'All Things for All People Everywhere' and also the Harrods motto! After browsing around the 5-acre department store we were able to re energize ourselves with some lunch in Oxford Circus all while being entertained by the many talented street performers singing songs and juggling bowling pins. Lilly H was lucky enough to become the star of the show, the audience loved her. Our day came to a close shortly after Willy Wonka gave us a tour of his chocolate factory at the Drury Lane Theatre Royal.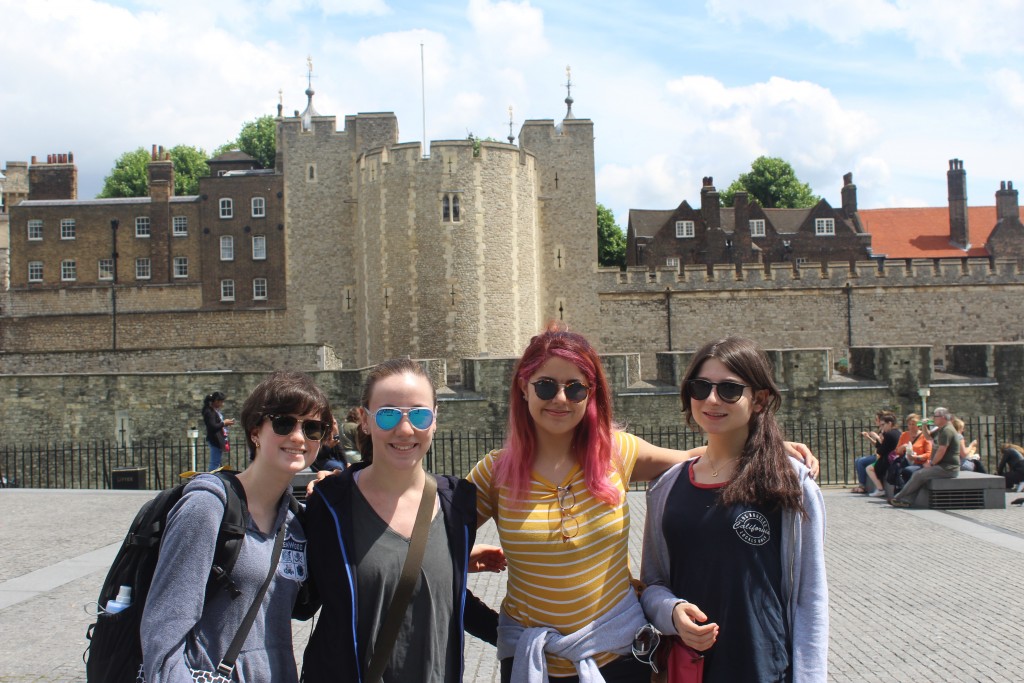 As we were all a little sad to leave London behind us, our trip members were excited to see what our next stop has to offer! We took the Channel Tunnel linking the United Kingdom with France. It is the largest transport in the world for road vehicles! As some of the trip members were a little disappointed when they found out that we would not be seeing the fish underwater it was still an awesome experience. Walking onto the bus in London and then coming out of the Chunnel to be in France! A whole different country! And then driving through Belgium to the Netherlands and having the clocks move another hour forward all in one day.
Amsterdam welcomed us with a tour around Anne Frank's house and a sighting of Van Gough's famous self-portrait; Izzy was taken aback by the video tours.
Bonjour! We have reached Paris where the city of romance is lit up from the bright lights of the Eiffel Tower! After eating dinner in the Latin Quarter we cruised the canals of central Paris, passing by some of the most elegant and beautiful structures. We ended the night with a competitive singing competition by the Seine. We are excited to see what else Paris has to offer.
The Westcoast Blogger
Interested in learning more about Westcoast Connection's student European tours? Explore our European Discovery 22-day and 30-day teen tours!