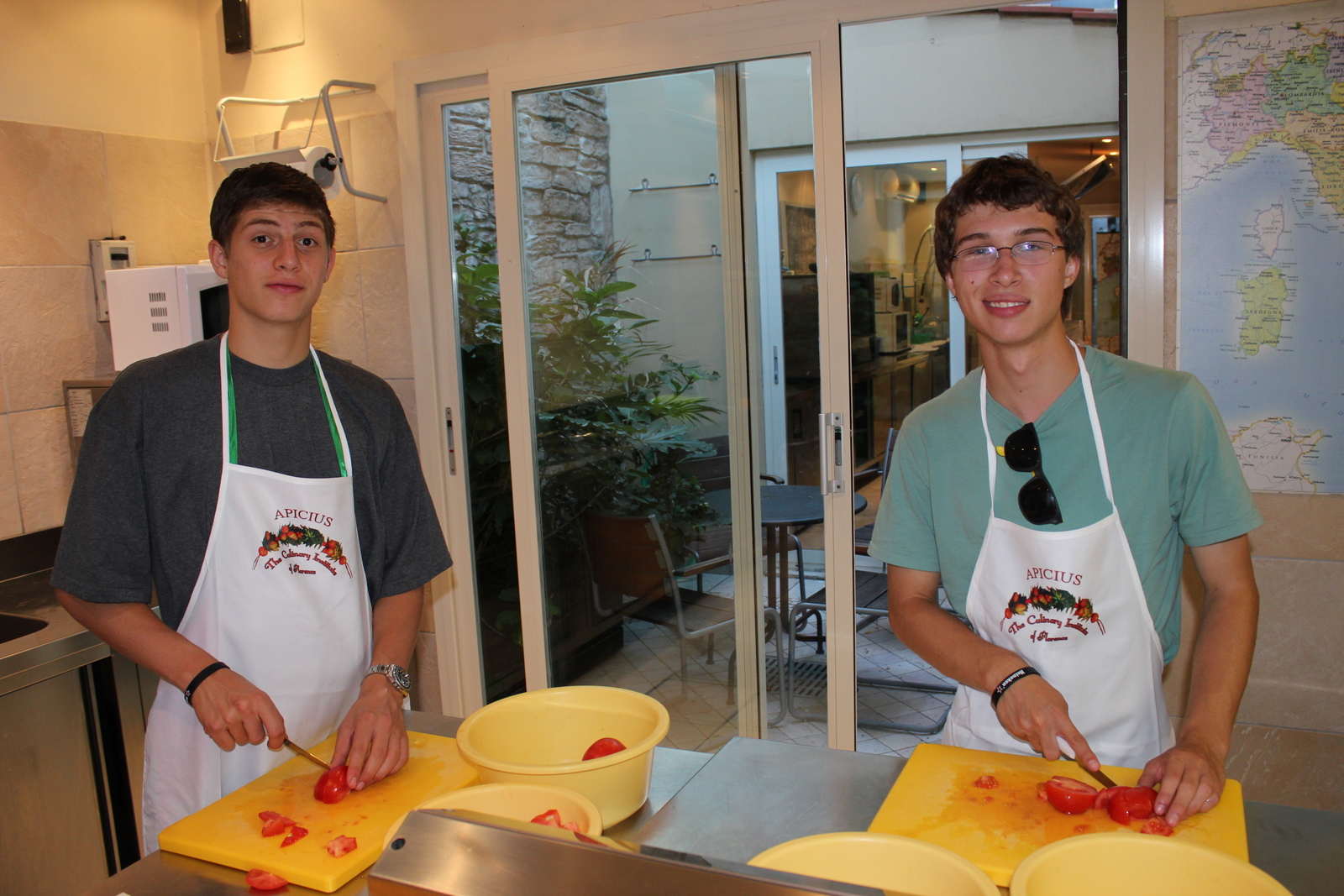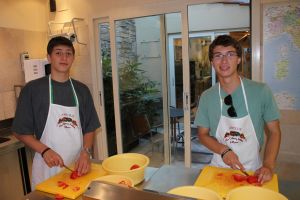 We are so excited to take a few moments from our busy adventures to write and update you on the marvellous time we are having in Italy! We are incredibly grateful to be touring the fabulous country of Italy with some of the most adventurous, kind, positive and amusing teens 360 Student Travel have ever seen!
We got our adventure off to a great start with our time in Cinque Terre.  Our visit began with our first opportunity to experience carrying our backpacks and navigating our way to our destinations. Immediately, Thomas and Zach impressed us with their navigation skills with Jordan, Jay and Elijah helping us to find our way through the winding streets of Venice and Florence since!
While in Cinque Terre we enjoyed a breathtaking hike, wonderful meals, and an amazing day at the beach! We were especially impressed with Alyssa conqueringing her fear of heights. John, Cheyenne, Lily, and Lindsay happily pushed through the varrying terrain of the hike. Jay, Rachael and Dana still talk about how refreshing it was to finish it off with a dip in the aqua blue Mediterranean!
We moved on to beautiful Venice and enjoyed our stay in the canal city. Ryan immediately increased his fashion sense by purchasing an amazing Venetian sailor hat! Alex, Alanna, Maddy, Max and Austin loved the relaxing gondola ride through the canals! Amanda has taken over the role of unofficial tour guide while Blaine has kept the group busy with her challenging physical work outs. Caroline contributed to our Venetian navigational adventure by singing us show tunes while looking for a place to enjoy jazz music.
Florence proved to be a highlight for all of us as we settled into the culture and art centre of Italy. Tour members Ryan P. and John D. were fascinated by Michelangelo's David shown by our witty tour guide Marcello! Many tour members found great deals in the markets of Florence with Allyssa, Caroline, Cheyenne, Rachel, Madeleine, and Lindsey, leading the way in bargain hunting and exploring the seemingly endless markets of Florence.
A definite high of the trip was the stair climb to the top of the Duomo in Florence. Max, Jordan, Elijah, and Lily, loved seeing the views and taking pictures of the Tuscan country side. Before leaving Florence we all put on aprons and went to cooking school. Our trip enjoyed making a beautiful meal of fresh homemade pasta with tomatoe sauce, stuffed zucchini's and Florentine cake. Jay, Amanda, Zach, and Tom, lead the way with their curiosity and dedication to making a delicious meal!
While our adventure is quickly coming to a close, do stay tuned for another update on how we spent our final days together as a traveling family.  It will be difficult to say goodbye, but we have definitely made memories that will last a lifetime!
The Westcoast Blogger
If you're ready for an adventure like this, check out our 16-day student trip to Italy and discover all wonders of this summer destination.