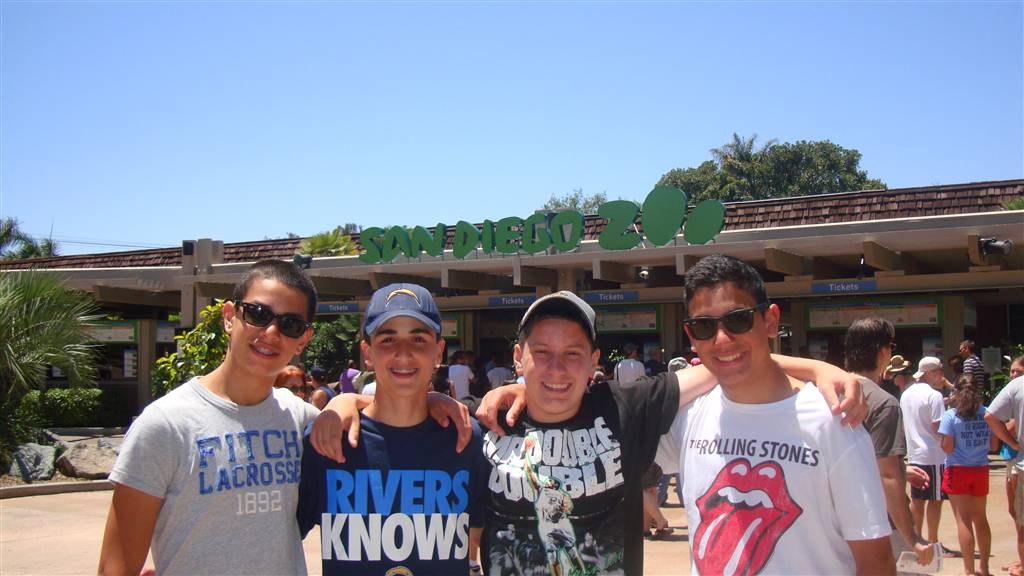 The U.S. Explorer checks in from California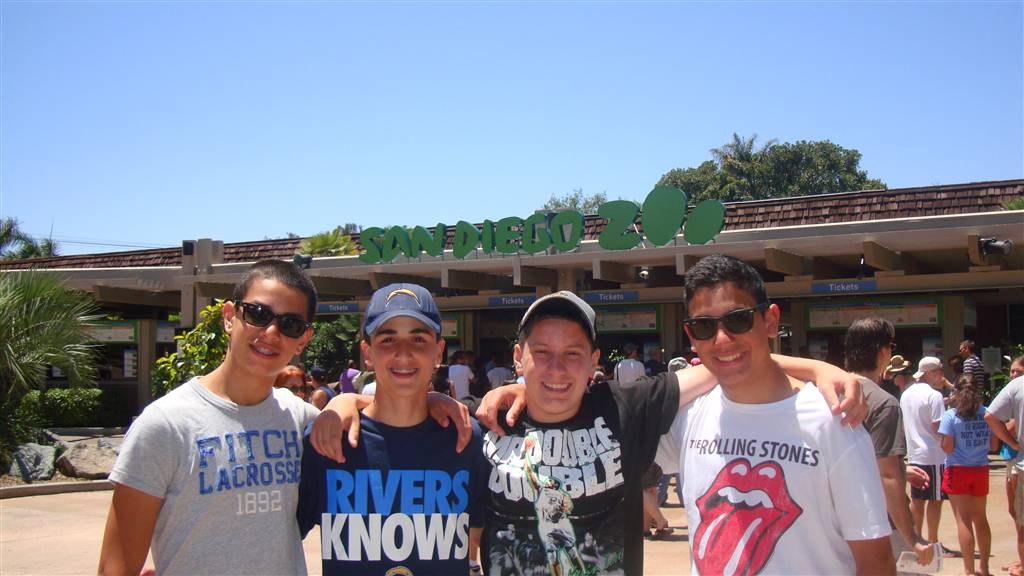 Greetings from California, XR19 Parents!
Our experience has been spectacular – as we have more bounce in California than all of you combined! We were ready to hang 10 at the beach in San Diego. Our surf instructors made sure to spend one-on-one time with each of us to make sure we had paddling, standing and surfing technique before and while in the water. Mabil said the quote of the day to Richy, one of our instructors: "you remind me of the turtle from Finding Nemo." It must have been his Australian accent combined with his vocabulary "narley waves" and "dude." It was Tyler's first time in the water, yet he surfed two boards at one time to avoid a wipeout. Matt was able to ride into the beach about five times! Jonah E. was able to stand up with ease! Aaron used his skateboarding skills to get up on the surf board over and over again. There was a point where Haley didn't think she could get up, but she was surfing in no time and yelling, "yeahhhh!!!" Noah showed motivation and dedication as he finally stood up. Someone suggested he body board, but he said, "no way I'm continuing to surf!" Lindsey was a champ and put up the "rock on" fingers, as she surfed all the way to the beach as well. From a distance, you could see Alexa's huge smile while surfing the waves. Nikki said that it was "too much fun" as she did half of a hand stand on the surf board!  Lee, Matt, Seryna, Julia, Mabil, Evan S. and Brandon and Justin were having such a fun time that they decided to continue surfing after their lessons were over. Abby said she had the most amazing time and wants to start surfing when she gets home! Delilah said it was her first time surfing and she loved it because it felt like she was flying on the waves!
After a day at the beach, we played Laser Tag! The teams were blue, red and yellow. Rickey, Evan A. and Jason, especially, would pop out of nowhere and tag you! Chase was also someone to avoid-if you could notice him in time. Jamie and Izzy ran all over the place just trying not to get tagged. Justin got 5 people out in Gotcha in an hour while tagging his enemies. Very impressive! Sam said he had a good time running around and feeling like a marine. Zach R. said laser tag was awesome because he tagged a lot of people!
That night, Emily shared that her rose was standing on the board for the first time and her thorn was getting out of Gotcha.
On our way to the San Diego Zoo, we played Name that Animal sound. Was it a hippo, leopard, jaguar, crocodile or giraffe making that sound? We all enjoyed the guided tour through 75% of the park. The popular animals amongst the group seemed to be the polar bear, giraffe, elephants, zebra, leopard and the grizzly bear. Samantha and Raquel enjoyed watching the turtles swim! Izzy said that her favorite animal was the leopard with the cubs.
In the evening we went to Islands for some Southern Cali cuisine. The waiter said our group was the best group he's ever served! During our meal,  Jonah F. and Kyle were successful in getting many people out in Gotcha – in between devouring endless fries.
After dinner, we went to see the movie, Dark Knight Rises. It was amazing! Gary said that he really liked the movie because it was well thought out. Zach G. said that he it was good, but not as good as the second. Evan S. said that he really enjoyed the ending.
5 days in Los Angeles! We'll be sure to let you know about all the fun we're having!
The Westcoast Blogger