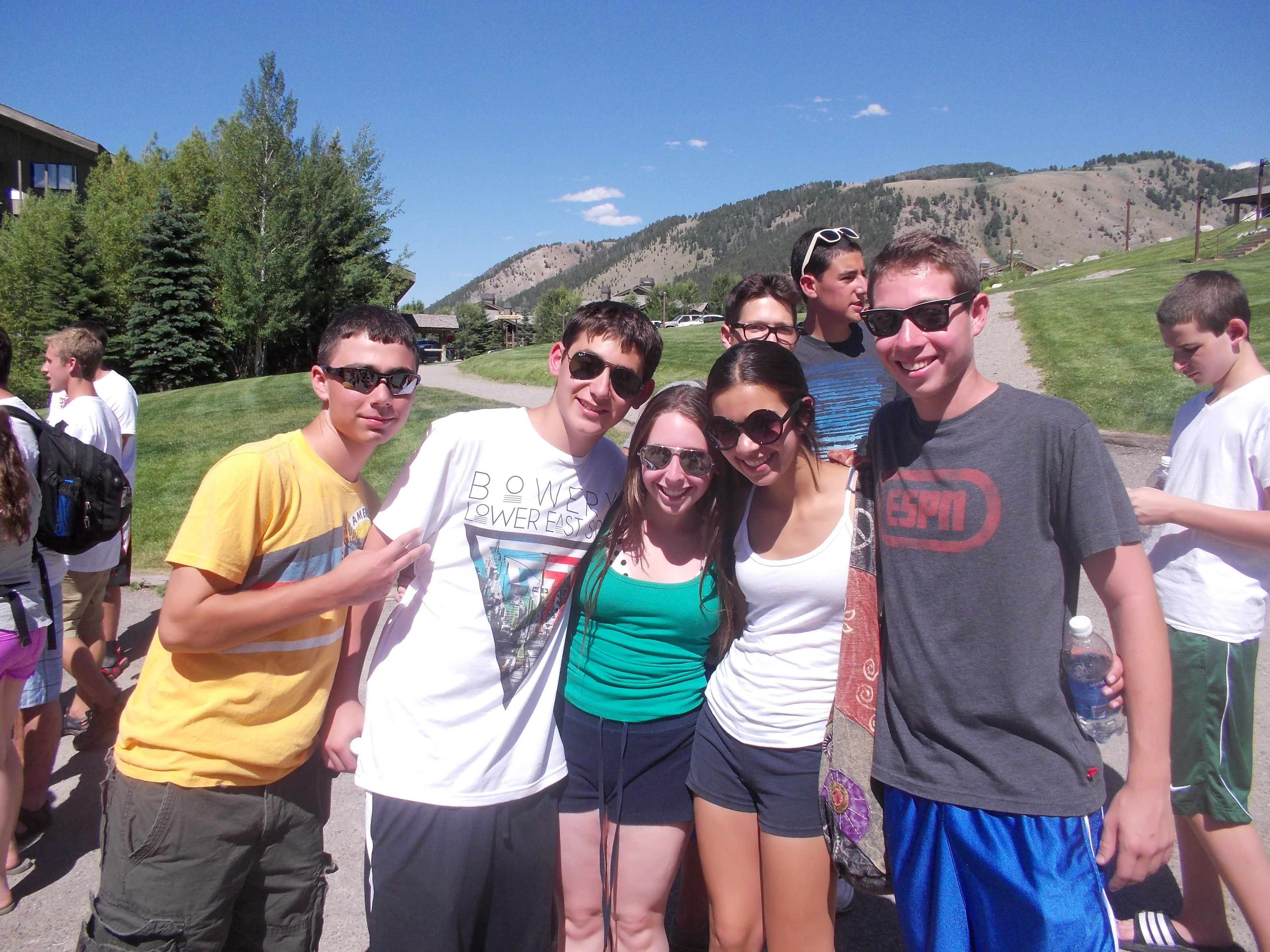 The American Voyageur checks in from Canada!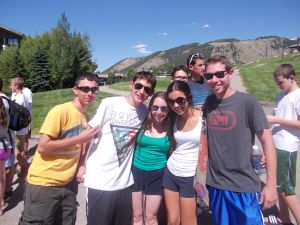 Greetings from Canada! We've been having such a blast enjoying the great Canadian outdoors.
Before our journey to Canada, we spent the night in Montana learning a dance for our flash mob. Joey kicks off the dance with a hilarious solo to "call me maybe", and the rest of the trip members join in outrageous choreography… watch out so you think you can dance. The bus ride to Canada was full of singing and enthusiasm. Arielle showed off her talent by rapping to a Chris Brown song while Jessie and Alex S. belted out to some popular tunes. Seth kept the singing going the whole ride by DJ-ing the music.
At our lunch stop, Robbie, Dani B. and Adam Si tried an authentic Canadian dish; Poutine (a delicious mix of fries, gravy and cheese curds). Yum! Dani N., Isabel and Shayne introduced Emma, Marielle and Julia to Areo chocolate bars, which were new to our Trip Members from the US.
After our new camp site was set up Victor, Matt, Jason, Griffin, and Alec played an intense game of frisbee. While some of the boys were running around, Brandon, Remi, Rachel and Adam Se prepared a delicious meal which included steak, grilled chicken, and a large salad.
At laser quest it was the green team and the red team battling against each other. Alex L. came out on top with over 900 points leading the green team to victory. Sabina, Rebecca, Sam, Lexie, and Steph were also a hit at laser quest, gaining tons of points for their team. What a thrill!
The excitement continued the next day at Canada Olympic Park. Jessica and Danny flew down the bobsleigh track at top speed and everyone had a blast pulling some "G's". Last night we enjoyed some sports and swimming at a great rec center.
Heading to Banff today and can't wait to fill you in on our next adventures!
Happy 4th of July to all our American families.
The Westcoast Blogger