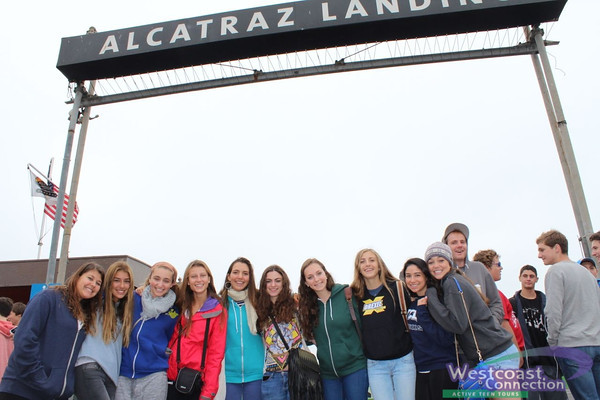 Hello from San Fran!
It's hard to believe that we have only been here for a few short days as we have already made so many memories! As our group began to come together at the airport, Zach made it his mission to introduce himself to every single person. Once everyone had arrived, we made our way to the hotel to drop off our bags and headed out to Chinatown to start our adventure! We loved taking the cable cars up the steep hill since most of us had never seen one before. Once there, we were given some time to explore the interesting town. Erika was really impressed by a shop where they were making fortune cookies by hand! Ben had the opportunity to sample one and said that they were the best cookies he had ever tried. Ayda, Emma and India decided to go to an authentic Chinese tea tasting and loved it!
The following day started off early as we headed straight to Alcatraz. Jake was really impressed by the tour and took his time to make sure that he saw everything. We also had the chance to take a few really cool pictures from both inside the cells and of the incredible city views outside the prison. We then walked over to Fisherman's wharf where Sarah T, Sarah S, Amanda M and Lucy had a lot of fun trying to find their way through a mirror maze they came across! From there, we traveled to Ghiradelli square and loved touring the chocolate store! Sydnie, Logan, Aryn, and Lina decided to split a few of the incredible sundaes that Ghiradelli is famous for. They said they were delicious and finished all of them in no time! That night, we tied up our bowling shoes and showed off our skills. Ethan M impressed us all by scoring a whopping 123! Everyone had a lot of fun and shared tons of laughs.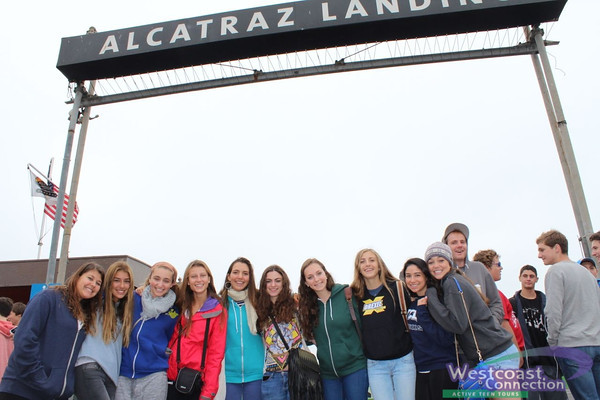 Yesterday was a sight seeing day filled with some of San Francisco's most iconic landmarks. We drove over the Golden Gate Bridge on our way to the historic town of Sausalito where we played the "Trade-Up" Game. Each group started of with a pen and had to trade it with the local store owners and tourists and try to come up with the most unique upgraded items. The most impressive trade-up was from Alyssa, Isabelle, Adrien, Jared, Scott, Gabriella and Joey's group who came back with a valid Danish Driver's licence! Ryan G. was really proud of his group's end products too, as they came back with a portrait of Audrey Hepburn and a really cool Zen gem. Ryan T really got into the game and loved being the elected spokesperson for his group. For lunch, Jason, and Danny sampled the renowned Sausalito Hamburgers Joint and were glad that it lived up to its name. We then visited the crookedest street in the world: Lombard Street! Jordan, Hannah and Sam made it all the way to the top of the windy road and were impressed by the beautiful city views that they were greeted with. Our last stop of the day was the Oakland A's baseball game! Max and Ethan W. were incredibly spirited throughout the whole game and got our whole group into the fun by starting the wave and cheering really loud! While not all of us are the biggest baseball fans, we still had a great time enjoying the experience with our new friends.
Our new Westcoast "family" is now on the road to our next destination: Lake Tahoe! Were excited for what the next few days of camping will hold and cant wait to tell you all about it in our next blog which we'll send soon.
Until next time!
The Westcoast Blogger