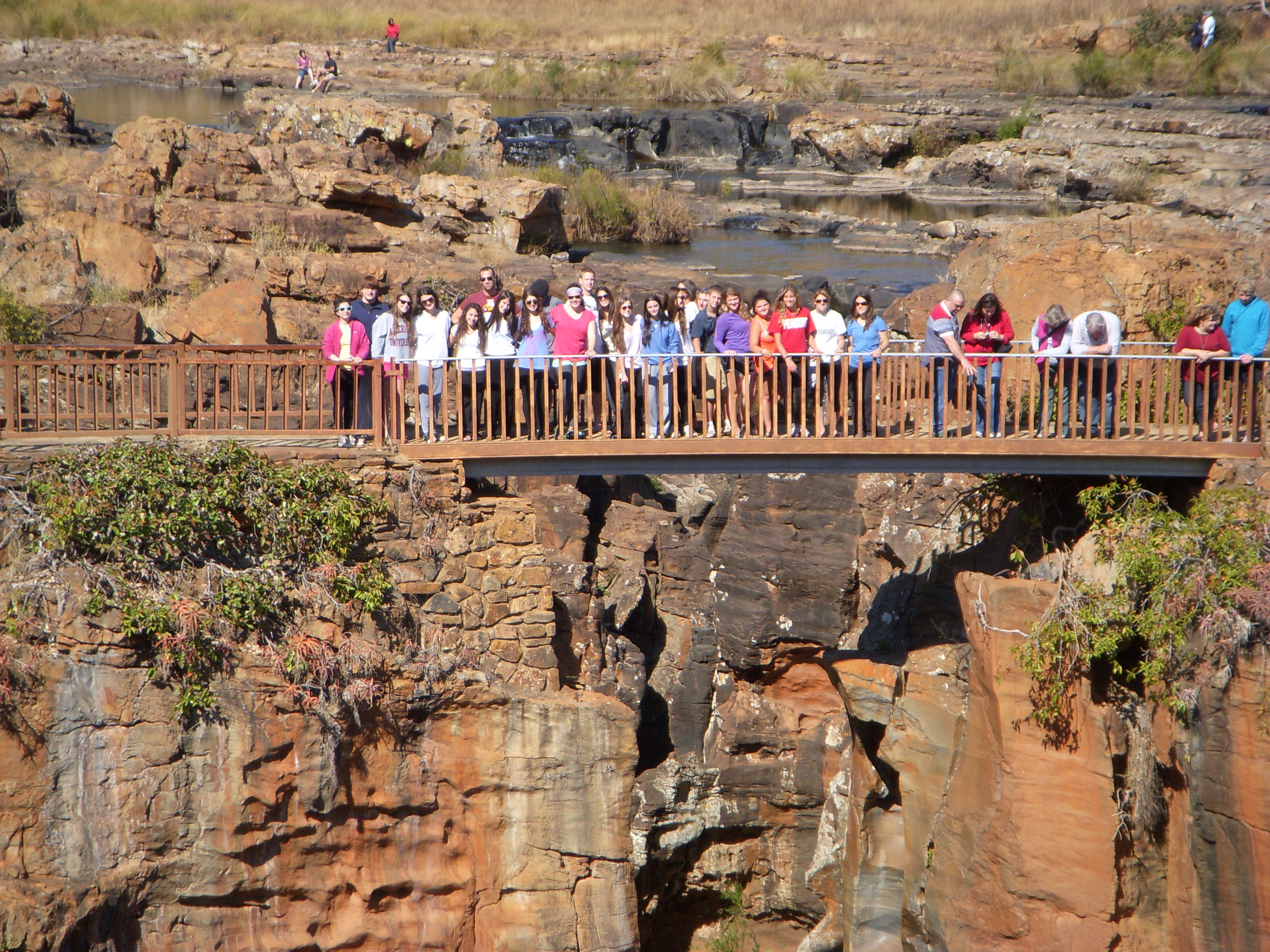 And here we are…  Cape Town – the final leg of our amazing journey!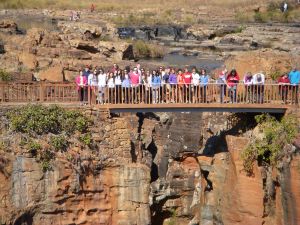 We said our heartfelt goodbyes to our friends in St. Lucia two days ago, feeling that we had left our mark. The children at the Holiday Club now know the hip-hop dance moves to Beyonce's "Single Ladies" thanks to Carly.  Amy and Sydney's dedication to face painting for 140 kids (an all-time record number of participants for the holiday club) will certainly be remembered. Jen, Ben and Jake left their mark in the gardens of the school by planting beetroot. One of the most visually noticeable impacts that our group had was the creation of fence around the garden of the school house and the added play space that was produced by Joanna, Olivia, Lauren, Danielle, Emily and Lizzy.  Other highlights from our three days of service included  Amelia and Lola being crowned the washing queens because the girls resurfaced all four walls of the school house we were contributing to build.
Our evenings in St. Lucia were also quite memorable. Wednesday evening we visited a local Zulu village and caught a glimpse of traditional Zulu dancing around a beautiful campfire. The signature Zulu dance move is a high kick and the tribe members put a few of us on the spot to attempt the move. A well deserving shout out goes to Brandon for an entertaining rendition of the Zulu high kick. We ended the evening with a feast of chicken accompanied by a Zulu and staple food called Pop, which is a porridge-like dish derived from corn.
Thursday evening we piled into two open-aired 4 x 4 Jeeps and set out for a night Game Drive. This was our third game drive of the trip and our trip members have created a friendly competition of exotic species sightings. Both groups reported spottings of dwarf chameleons, an owl, zebras, springbok, hippopotamus and impala. Jake's jeep had the added glory of sighting a rhinoceros, while Jessie's group was able to gloat about seeing Buffalo (not too shabby results for either group).
After departing the region of St. Lucia, we set out for the warm town of Durban. Our group enjoyed a lunch overlooking the Indian Ocean. We spent a relaxing afternoon on the beach, throwing around frisbees and rugby balls. Lana and Steve (our rugby experts) gave us all a tutorial on how to throw a rugby ball properly (not American football style – a habit Daniel and Brandon are having a difficult time shaking).  The weather was cool that day but it certainly didn't stop Tara, Spencer and Daniel from taking their first ever dip in the Indian Ocean – something to cross off their bucket lists!
Everyone is excited about the Cape Town leg of our journey and we'll have lots to fill you in on later.
The Westcoast Blogger
Check out our 13-day and 25-day trips for a unique student travel to South Africa with wildlife, scenic landscapes, and cultural experience.