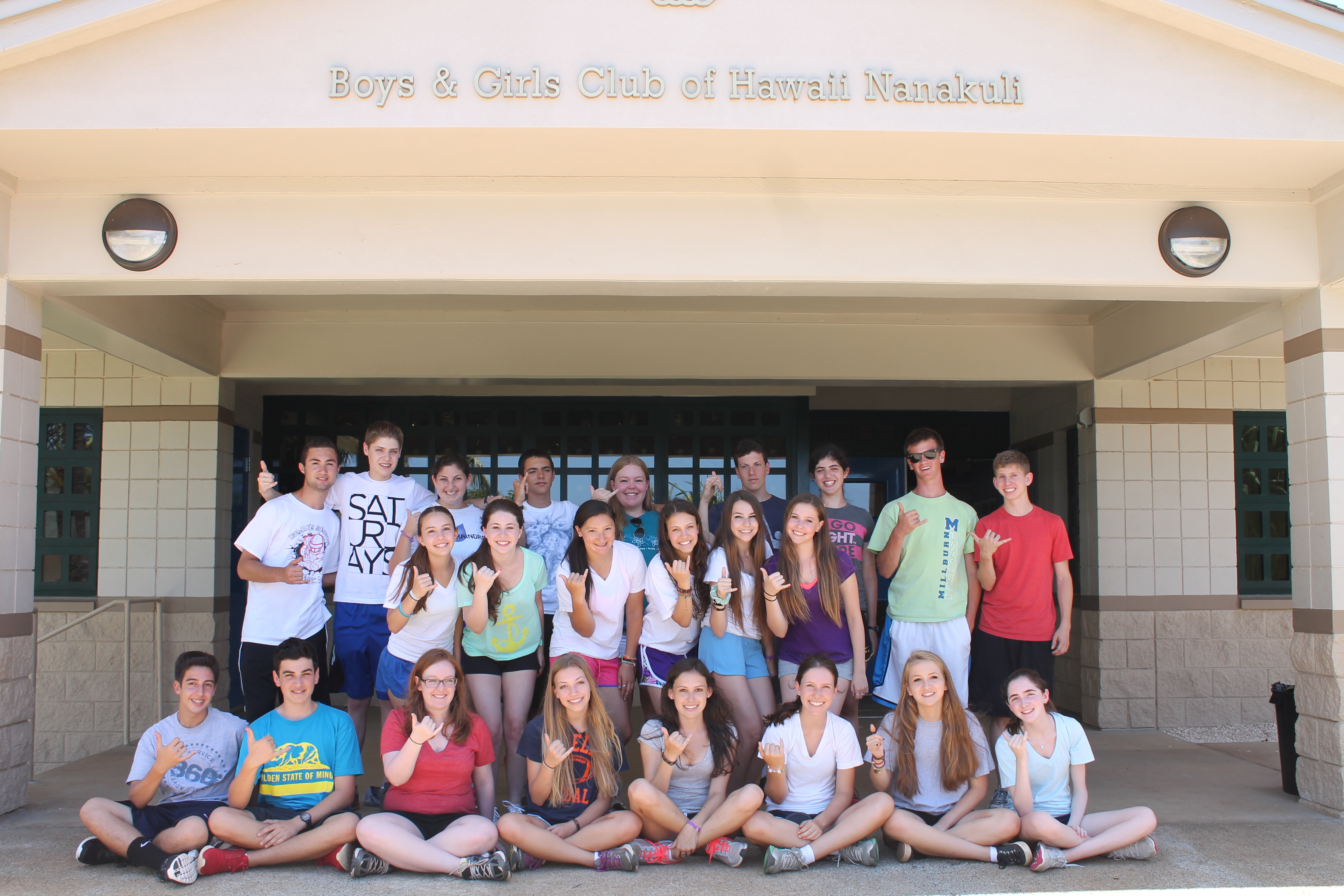 Aloha Ahiahi!
We spent our last day in Oahu at Kailua beach! Lucie, Alex S., Becca, and Sydni waded in the warm, turquoise Pacific Ocean while Jason S. and Jake played a game called taps on the sand with the other boys.
After a fun day at one of the most beautiful beaches in Hawaii, we headed back to our hotel and got ready for our final meal before we depart for Maui. We had an "ono" (delicious) dinner at Buca Di Peppa at Ward Centers in Honolulu!
We then celebrated Jon's 16th birthday with tasty red velvet cake!
Reflections:
"Where I live, people don't really think about how their own houses are made and how much work is put into it. But working with Habitat for Humanity, the Hawaiian people build their own houses and work together to build a community." Jenna
"I was able to connect with a family that was building their own home. I learned about their background and other things about them. Working with them made my experience more special." Erin
"One challenge was digging a hole. I thought it would be like digging up sand on a beach, but there was a lot more work to be done. Instead of just scooping the dirt, I had to break up the dirt and roots before scooping, andthere were different shovels to be used. What really helped solve all the work needed to be done was splitting the work up with a partner." Alex Sch.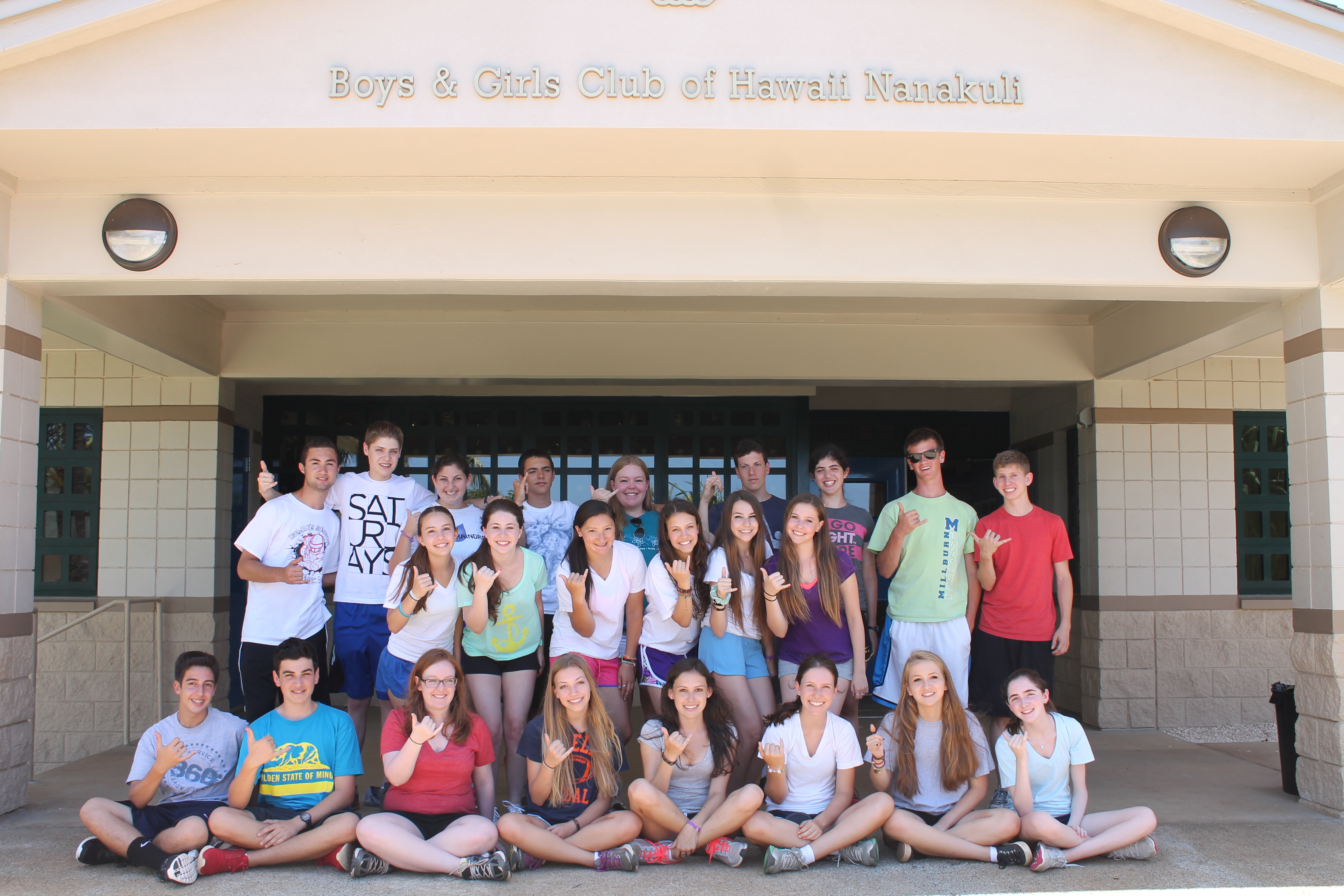 "The Boys and Girls Club really affected the way I think. Seeing how unfortunate the kids were there really upset me. Throughout my day, I was asking kids about their personal experiences and one statement really threw me off.  A little boy named Wayne told me that his birthday was July 22. I started asking if he was happy that it was so soon. He said yes like all little kids would. After that, I asked about what he was getting and if he was going to have a birthday party. He responded, 'I have no idea what I'm
getting, but I can't wait to get a gift.' I asked what he got last year and he said, 'nothing.' That comment struck me. I was so surprised with his response. So now I am going to try and find him a really cool gift. Hopefully it will make him really happy." Jack
"Before I arrived in Hawaii, I pictured it was a very affluent area. I imagined that a majority of the people would have a lot of money and that most of the buildings and houses would be modern and fancy. Today when we worked at Habitat for Humanity, I saw the side of Hawaii that I had not expected. We learned about the different families who were selected to build their own houses with the help from many volunteers. Although these houses were very nice, they were not what I had imagined. I ended up talking to a wife and mother of 4 named T.J. who told me about her life and the process she and her family went through to be granted their soon to be house. I was very touched when she told me how grateful she was for all our help and how much it meant to her. I have learned from this trip that not all parts of Hawaii are tourist/luxury spots and the less developed parts are just as beautiful and heart warming." Anna
"An experience that impacted me on this trip was our visit to Pearl Harbor. This year in history class we learned in depth about this tragic event, as it was crucial to the U.S. joining the war. To see the actual spot was such an amazing experience as it really brought to life what I'd been learning about.  To see the list of men by name who died at this spot and to actually be there was an experience like no other. I am so glad that we got a chance to visit this spot and take history out of the classroom." Samantha
Mahalo Nui Loa!
The Westcoast Blogger