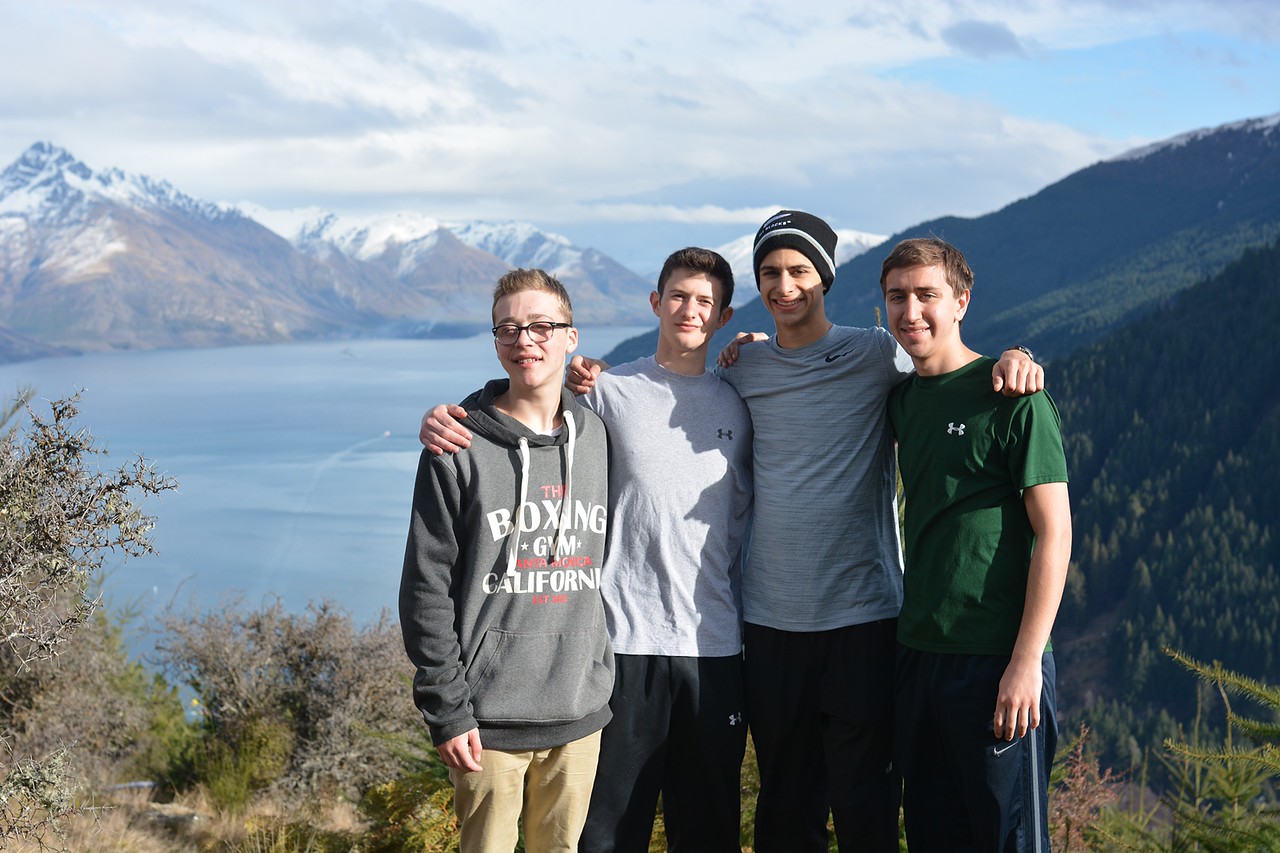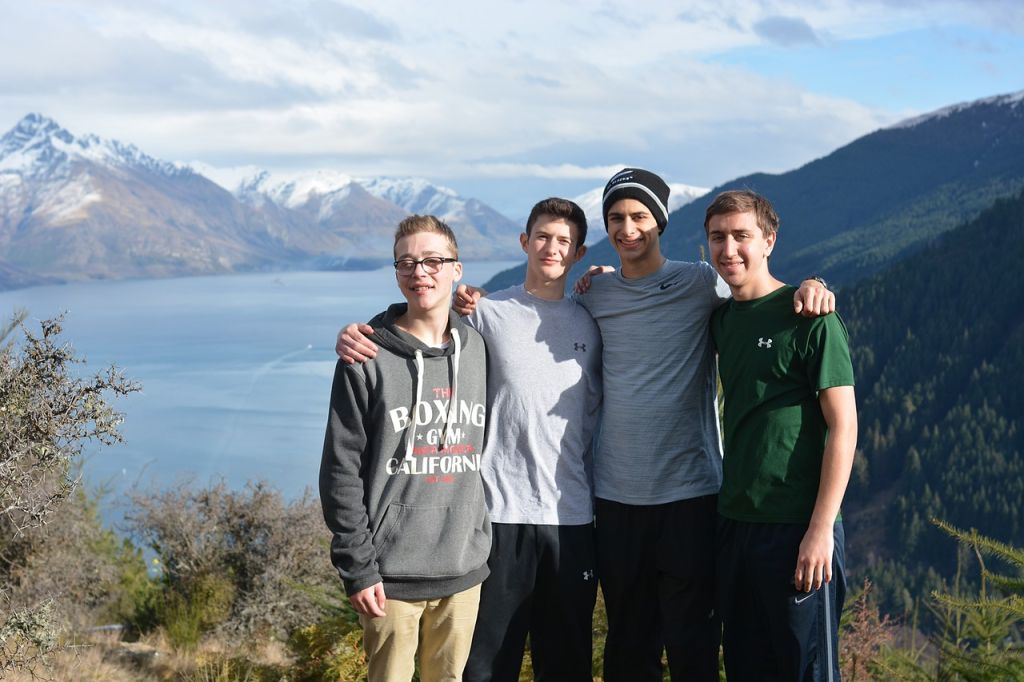 Kia Ora again, family and friends, straight from the plane to Sydney, Australia.
We are sad to be wrapping up our time in New Zealand, but are looking forward to the amazing time we'll have in Australia!
Now, we have a lot to fill you in on. After we last spoke, we were just finishing up our final day in Rotorua. After that, we made our way to Blue Duck. Blue Duck is a remote rural location in New Zealand. After a quick lesson in conservation and Eco systems, we had some cool hands on experience with the wildlife work they do at blue duck. We worked with animals traps that trapped a small, wily animal called stoats. Stoats contribute to much of the endangerment of Blue Ducks, and the traps help balance the ecosystem. The bait used to capture them is sheep guts, which many of our trip members much enjoyed handling. At night, it was fun to sit around a camp fire, make s'mores and share stories about ourselves.
After Blue Duck, we made our way to National Park, where we did a bunch of really cool activities that we must tell you about.  The most memorable for most trip members includes the Tongariro crossing. This is a 19 km alpine crossing which took the group about 7 hours worth of hiking to complete.  While chilly and at times a bit intense, the trip members were super proud of themselves for completing the hike.  At National Park, we were also able to go on a glow worm tour. For those of you who don't know, glow worms are the larvae stage of flies. It's way less gross than it sounds! These larvae are green and glowy and light up entire caves. We had the pleasure of walking and rafting through these caves to get the full glow worm experience.
We then made our way to Queenstown, which is a very cool "ski village" that reminds us a lot of Aspen or Whistler. Right when we flew in we were greeted with snow capped mountains and beautiful blue water. It has likely been our most scenic location thus far. It has made for some picture perfect opportunities.  On our first day in Queenstown, the trip members went skiing or snowboarding on the hills there. Many report this to be their favorite day of the trip so far. The trip members successfully hit the slopes and enjoyed nice hot meals/beverages at the chalet afterwards. Some were able to take scenic shots down by the water and ended up skipping rocks for about half an hour. Had we not interrupted them, they could have done it all day.
One of our most high energy and exciting activities took place in Queenstown on the following day. This activity is called jet boating. After wrapping up in some warm gear, we hopped in a boat and did not know what to expect. We were in for a treat. The driver spun us around, went scarily close to rocky walls and took us along bumpy Rapids. This was among the most thrilling activities we have done. There was lots of shrieking of joy (and perhaps a little fright) but all came off smiling and had the time of their lives!
Unfortunately, we had to say goodbye to our dear friend Alexa, who was with us for the New Zealand portion of the trip. To ensure she had a proper and fun send off, we went on a gondola ride and ate dinner at the top of the Queenstown mountain. After about 5 courses each many tour members (including this trip blogger) were sitting with our pant buckles open. As if we weren't full enough, we pretended it was Alexa's birthday and got her a cake. After that, we spent about an hour showering Alexa with compliments and our fondest memories of her. We will miss you Alexa!
Now we are off to Sydney for the Australia portion of our trip and we can't wait! Talk soon!