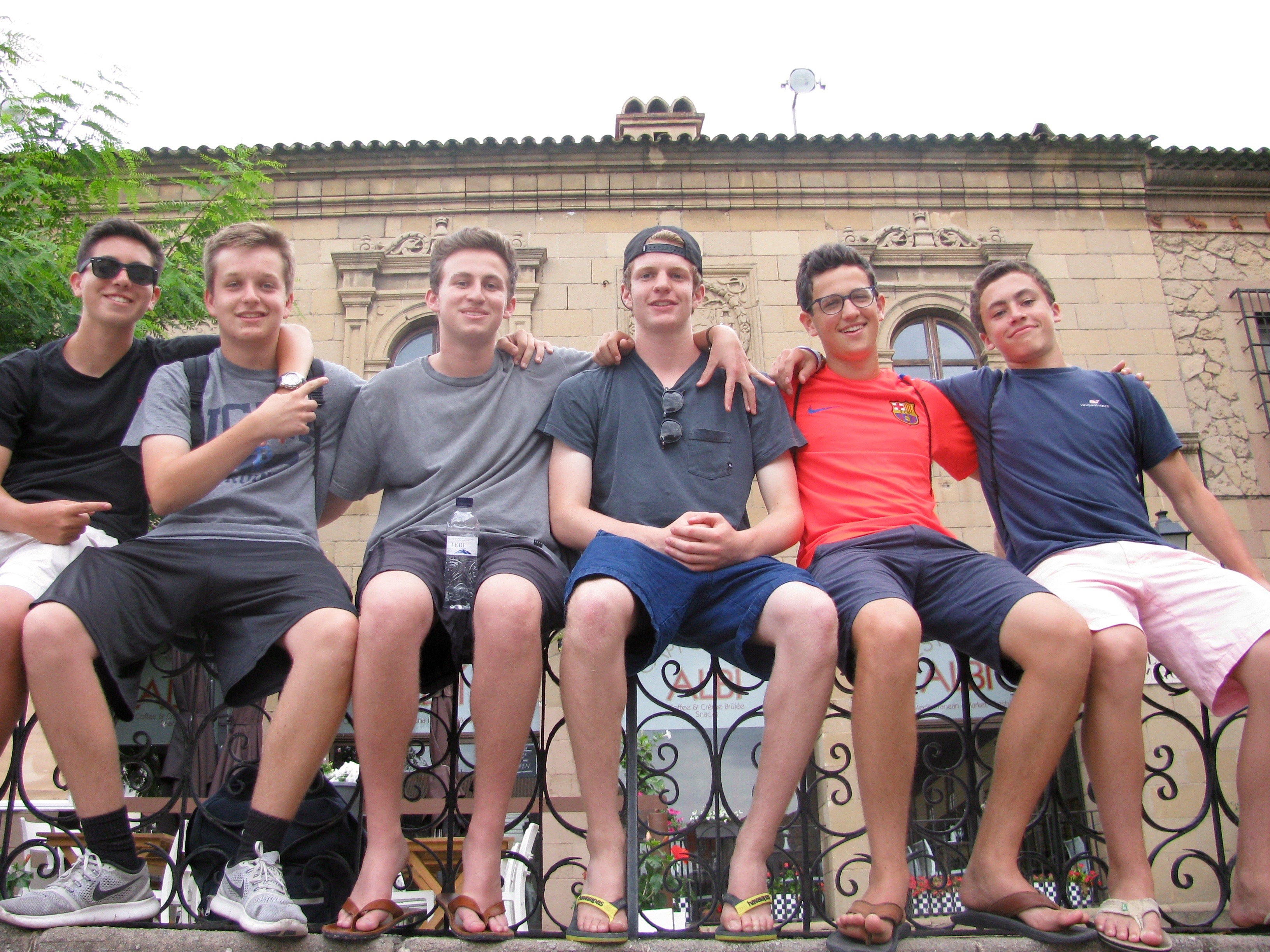 ¡Hola!
Our final week in Barcelona snuck up on us. We couldn't believe how quickly time has flown! We started out this last week in our new favorite city by taking on some new adventures. While some of us explored Gaudi's take on modernist architecture in Casa Batllo, others of us decided to make the journey to Mount Tibidabo to get to see one of the most beautiful views of the entire city. It was truly breathtaking and a memory that we will never forget.
We were able to see some true Barcelona staples when we made the way to Camp Nou, the FC Barcelona Stadium, training facility and Museum. We couldn't believe we were standing in the largest stadium in Europe! The soccer players on our program were especially excited to see the pitch where some of their favorite players had some sincerely memorable moments. To add to the excitement, later in the week, we spent the afternoon on the hilltop of Montjuic, where we visited the botanical gardens, the Olympic Stadium, and a re-creation of an old fashioned Spanish town, Poble Espanyol.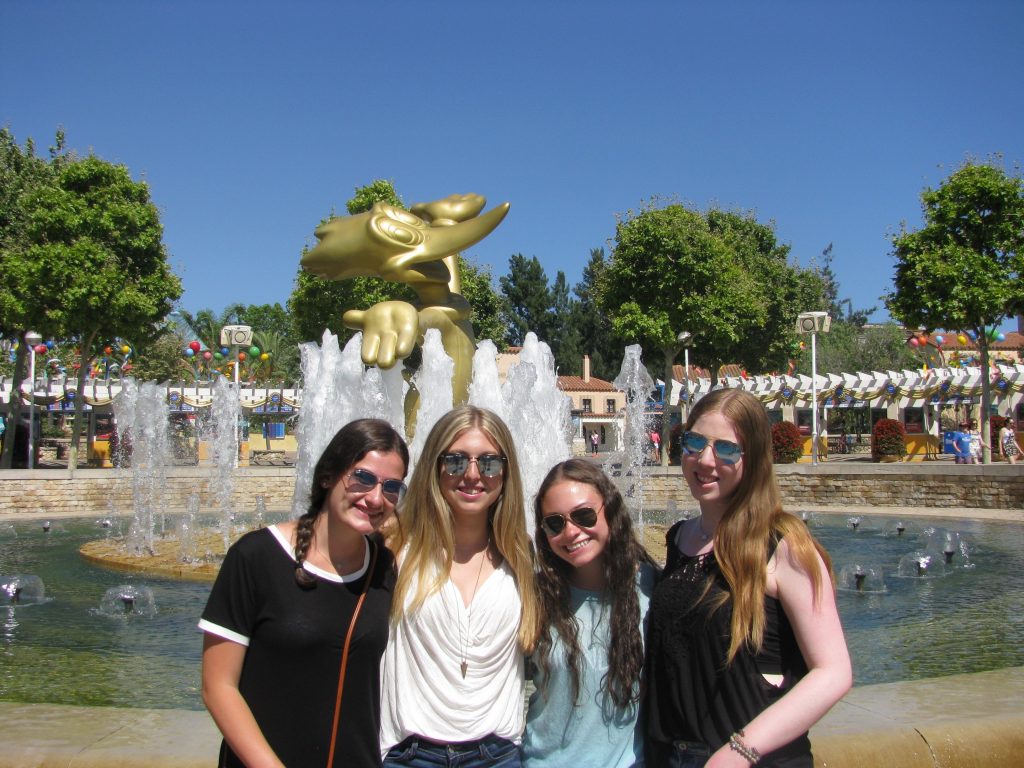 Because it was our final week before we headed to the Mediterranean resort town of Sitges, we decided to work on our tans and hit up Barceloneta beach. While some of us enjoyed soaking up the sun and cooling off in the refreshing water, others of us bought some souvenirs for our friends and family back home while exploring the beach area. We bought friendship bracelets and some of us even got our hair braided to fit in with the locals.
On our final full day in Barcelona, we challenged ourselves on a hike in Montserrat.  We were lucky as the sun was shining and there was not a cloud in the sky! The hike to Santa Cova proved to be worthwhile as we took in the breathtaking views and soaked in the incredible history that took place there. After that, it was back to the residence to get some final packing done before we headed to Sitges.
Upon arriving in Sitges, the anticipation was high as we got ready to enjoy the amusement park, Port Aventura. What a wild time! The roller coasters and rides were some of the best we had ever been on and the fireworks show made for an excellent end to a fun-filled day.
We are looking forward to two more beach days in beautiful Sitges before we make our way back home. None of us can believe that this life-changing experience is coming to an end. It will be hard to say goodbye to our summer home Barcelona.  We have made truly spectacular friends while learning and being immersed in Spanish culture.   We all feel that we have experienced the summer of a lifetime.  
¡Adios!
The Westcoast Blogger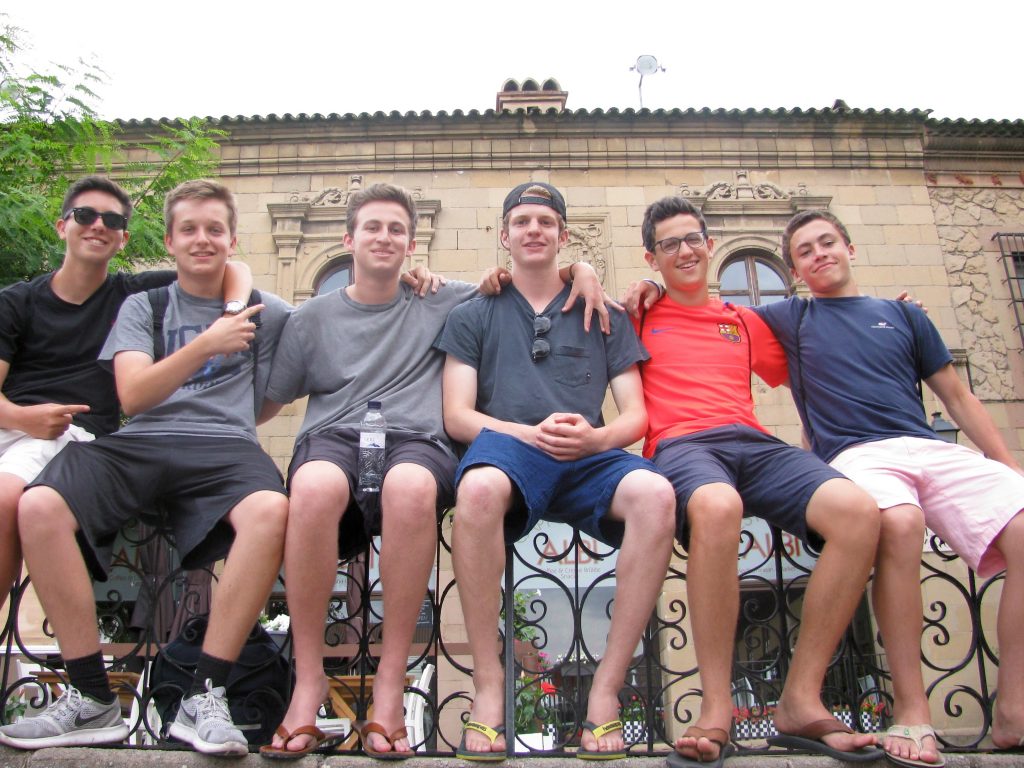 Have we piqued your interest? Explore our 21-day and 28-day tours and pre-college study abroad summer programs to Barcelona. It will be the travel experience of a lifetime. Start planning your own adventure with Westcoast Connection today!