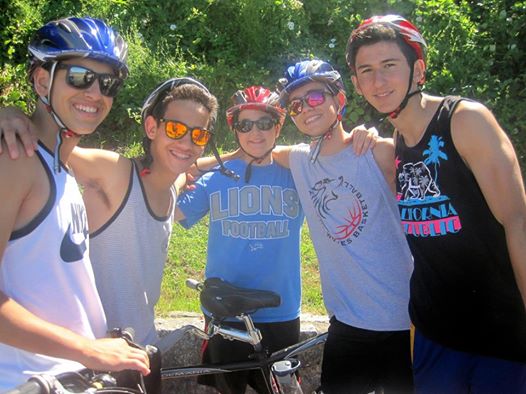 Dear Adventurer Parents,
Vancouver was magnificent. It was truly breathtaking to be in such a beautiful city under the shining sun and surrounded by both the coast and the mountains. Ashley felt right at home (literally!) and had a nice dinner with her family and a couple of friends.
We spent the first evening enjoying the sunset, eating local sushi, and doing our first load of laundry! Zaki volunteered to help the staff show others how to do laundry. The following morning we took a scenic route around Stanley Park on tandem bikes. The weather was consistently beautiful with Val, Sandra, Louis- Alexandre and Eric leading the pack on their wheels. Meanwhile, Sydney and Melissa were belting out sweet tunes to ride along to in the middle of the group to cheer on everyone around them.
After the tour around Stanley Park, we toured downtown Vancouver on Robson Street then spent the evening on the beach at English Bay. Lauren, Rebecca, Hannah got great photos by the ocean and the descending sun, while Gavin and Harlan brought their baseball gloves to play a game catch. Some of the boys, including Zach K., Chad, and Jeremy also played a little bit of football. Of course, we had our classic volleyball circle going on with Zach B.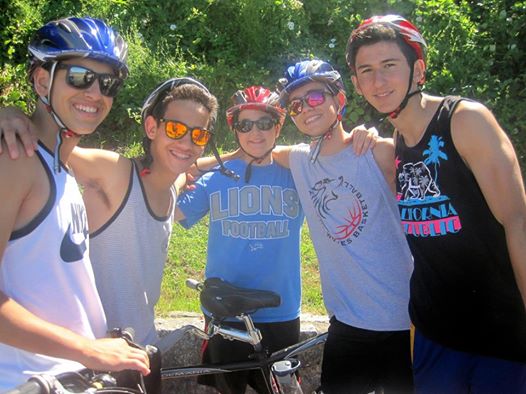 The following morning we checked out the sights at Whistler Village then headed to the stables in the afternoon for some good 'Ol country horseback riding. We had a picturesque view of the village throughout our ride and had some horses with awesome personalities! Julie and Matt had Asia, Emmy had Rumba and Shauna and Shayne had Flash. We also found out that Austin is a phenomenal conversationalist, and asked some very great icebreaker questions to one of our instructors, Izzie!
On Day 11, we packed up our bags and headed to Granville Island. The members found themselves entertained by the awesome tap dancers who were simply fantastic. We took in the last fresh breath of Canadian Ocean air before heading south to Seattle, but before we packed up our bags, we celebrated Gen's birthday by decorating her dorm room door (birthday girl in the hizzhouseee!), belting out Happy Birthday, and eating celebratory cupcakes and cookies!
Seattle is next and we can't believe we're already on Day 12… time is flying by so fast!
Until next time,
The Westcoast Blogger