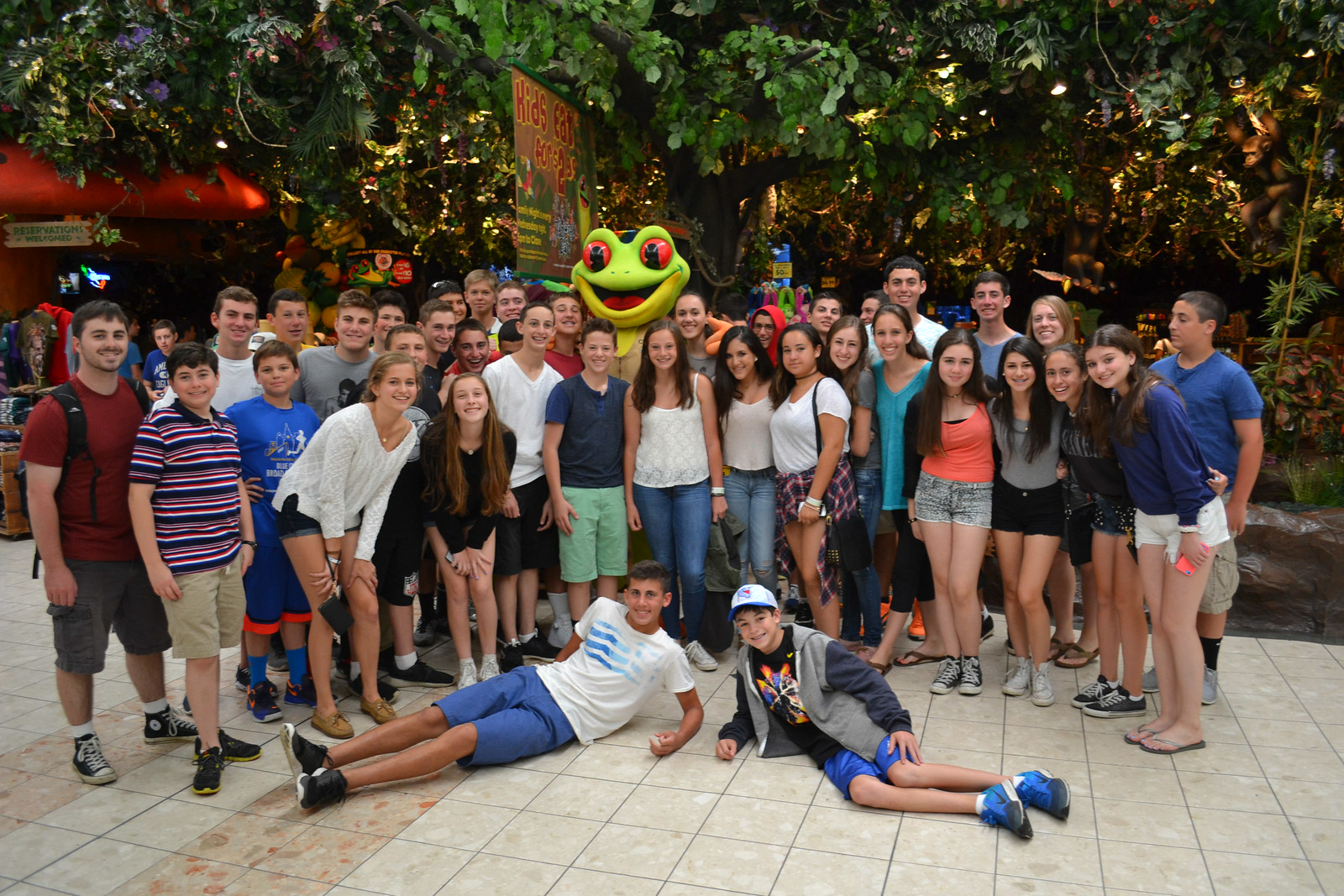 Hi Everyone,
Here is an update on our amazing first week on the Northwestern Odyssey.
We arrived in Portland, all set to begin the trip of a lifetime. It was a golden opportunity to make new friends and to reunite with old ones. Gayla arriving from Houston said it was incredible seeing her friend Lily again after a year.
We arrived at the campsite and everyone had to work as a team to put up their tents before enjoying a delicious dinner prepared by our campsite manager Leo. We played some games to help learn more about one another and break the ice. After some football, volleyball and soccer during the evening and s'mores around a bonfire after the sun went down we knew this would be a blast. Debates over the World Cup, baseball stadiums and the NBA and NFL Drafts raged right up until we went to sleep.
On our 2nd day, many of us got our first taste of summer skiing and snowboarding at Mount Hood.  Adam had never skied in the summer before and said it was awesome to wear shorts and a t-shirt in the snow. Andrew said the skiing was pretty good and the food in the lodge was excellent. Michael Z. thought it was amazing to snowboard on a mountain where famous professional skiers and snowboarders practice. "It felt pretty legit."
Most of the non-skiers went mountain biking. After filling water bottles and a quick lesson about the proper way to shift gears we pedaled over to the trail and were on our way. Josh F. said the instructor Petr was cool. He was blown away that his dog followed us for the entire 5-mile ride and understood commands in English and Czech.  Sammie H. had never gone mountain biking before and said it was challenging because of the rocks.
We met for lunch at the Timberline Lodge at the foot of the mountain and caught part of the USA-Belgium World Cup game. Some of the trip members went toe-to-toe with locals talking about Eden Hazard and the challenge that the Red Devils posed to the Americans. I'm sure many would have liked to stay for the whole game but we had more activities planned.
The Alpine Slide was one of the simplest attractions but also one of the most fun. Trip members took a chair lift to the top of the run and rode single sleighs down a concrete path in a wide zigzag facing Mount Hood. Jesse said, "It was cool seeing the mountain and the surrounding view of Oregon. It was like bobsledding on wheels."
Back at the campsite, Denise's Canadian flag welcomed our trip members and staff from the Great White North. After all, July 1st is Canada Day even in the States. We didn't have fireworks but David made sure to give a shout out to our Canadian group members on their nation's holiday.
Leo was pleasantly surprised at the number of volunteers who wanted to help cook for taco night. Abby, for instance, took one look at the avocados and immediately assumed guacamole duties. She said good guacamole can never be mashed enough and needs, "salt, lots of lime and love."  For dessert, we had a fondue party. The spread consisted of sliced bananas, strawberries and pineapples as well as Oreos and marshmallows.
On our 3rd day, we completed our first campsite departure (bugout)and loaded up the bus for  our next stop. Jack showed his kindness to all of us staff going out of his way to offer each of us a cup of tea. He also tried to get Leo's phone number because, "he seems like a good guy to have around in a tight situation." Jack didn't get "the digits" but he did invite Leo to visit him in New York anytime.
After a drive that offered breathtaking views of Mount Rainier, we arrived in Seattle. Our sports fanatics also went nuts at the site of Safeco Field and Century Link Stadium.  We ate dinner at Rainforest Café where the mascot, Cha Cha the tree frog, was extremely entertaining and provided the first opportunity for a group photo. It was also a gold mine for selfies.
With full bellies we made our way to the Market Theatre for an improv show. Before heading in we saw a unique local landmark: the Gum Wall. It's exactly what it sounds like – a brick wall covered entirely by countless pieces of chewed gum of all different colors. Daniel really said it best: "It was cool but also disgusting."  Jacob said it was the second most unsanitary thing he's seen besides his basement. The improv show consisted of pairs performing skits and playing games. For instance, one pair performed a scene in which they could only say five words given to them by the audience. Another did a skit using a bag of random materials from their apartment and another used puppets to reenact the first date of a couple in the audience. Evan and Scott were both chosen to take part in duos. Evan was actually volunteered by his friends as part of a running joke that it was his birthday. He played a game called, "Should Have Said" in which he had to change the sentence he just said every time a person off-stage rang a bell. He was nervous at first because he felt like he got thrown under the bus but it turned out to be a ton of fun. He'd definitely do it again. Scott eagerly volunteered. He helped a pair with a game in which they could only move when Scott touched them on the arm, leg, etc. However, they couldn't stop moving that body part until he touched them a second time. "I don't know. I just wanted to go up on stage. I'd done it before at the Improv comedy club in Beverly Hills so I figured, why not? The game was fun."
On Day 4 we kicked off the day kayaking on Lake Union. We took in the visual of the city on the horizon. Dayna soon organized races. Zach W. had gone kayaking once before in Puerto Rico but it was at night. He thought it was cool and relaxing. Michael thought, "it was awesome. It was cool that it was a physical activity and sight seeing at the same time."
After kayaking, we headed to Pike's Place, a public market, bustling with tourists and locals alike. Ross proved to be the most adventurous eating basically anything and everything he could, including a chicken heart, octopus tentacles, oysters and hot dogs. He said the oysters were the best.
Next up was our visit to the Experimental Music Project, a building originally intended to house Jimi Hendrix artifacts but has since expanded into a massive museum celebrating music from Seattle and beyond. We had the opportunity to jam on actual instruments and simulate what it feels like to be on stage with a live audience screaming.
Jake G. is a big music lover. He actually DJs so he said the instruments available to the public, especially the turntables, were perfect for him and thought it was awesome experiencing music beyond the mainstream. He said, "It was educational and fun at the same time."
Leaving EMP and walking towards the Space Needle, Kyle led the charge to a stand selling fresh lemonade, iced tea and giant ears of corn with butter: "As soon as we walked up to the space needle the aroma of the corn in the area was too overwhelming not to walk over and buy an ear no matter how over-priced. It was so good I could not resist dancing and singing and sharing my joy with the world. It reminded me of back home in Ohio."
After grabbing a snack, we headed into the Space Needle and up the elevator to the observation deck where we got a 360 degree view of the city and Puget Sound. Ali was a huge fan: "I loved it! It was amazing view of Seattle. It was similar to going to the top of the Empire State Building. It felt like I was on top of the world."
After taking in the aesthetic wonder of the Space Needle we enjoyed a family style Italian dinner at Buca Di Buppo of spaghetti, fettuccini alfredo and chicken parm. We all ate well and got energy for whirly ball! Whirly ball is like a combination of bumper cars, basketball and lacrosse. There are five players per team riding bumper cars each equipped with a handled basket like those used in jai alai. The court has two goals suspended about eight feet high with markers for two, three and five point shots. One softball-sized wiffle ball is in play at a time. Matt was one of few whirly ball veterans who had played the game before. Normally calm cool and collected, he turned into an absolute monster on the court. He said the games were competitive and entertaining, though he was frustrated with the officiating. Jake B. said, "Whirly ball was the greatest sport I've ever played in my life. It should be in the Olympics."
Our Fourth of July celebrations began with a duck tour of Seattle. We split into two groups with two captains who were equally kooky with a bag full of hats and pirate swords. First, we drove downtown listening to music interspersed with history lessons about the city. Then we plunged straight into Lake Union where we learned more interesting facts about houseboats and goofs in the movie "Sleepless in Seattle." It was also a great photo-op of the city skyline and the Aurora Bridge. Chase had fun on the tour. He said, "The captain was really involved and liked to see our reactions to what he was doing. He kept the tour interesting by pointing out everything we needed to know. That was my first duck tour. I'd like to do it again in another city."
After the duck tour, we went to a park with water slides and roller coasters, among other rides. William won two gigantic stuffed animals playing carnival games. I reminded him he might have to check them at the airport. He laughed and replied, "Yeah, I don't know what I'm gonna do." Ultimately, William gave it to a four-year-old boy and made his day. We left the amusement park in the evening and found a prime piece of real estate overlooking a lake for the fireworks. Daniella thought the fireworks "were really pretty. I liked the sparkler ones the best. Our spot was nice seeing them over the water."  Spencer, one of three Canadian trip members, had a unique perspective having never taken part in a Fourth of July celebration before. He thought, "They were pretty cool. They were much larger and longer than the ones on Canada Day."  According to Charlotte, "It was the best fireworks show I've ever seen. In San Francisco you can't really see them because it's so foggy."
That's our update for now. We are excited for our next stop in Whistler, Canada and will update you soon!
Sincerely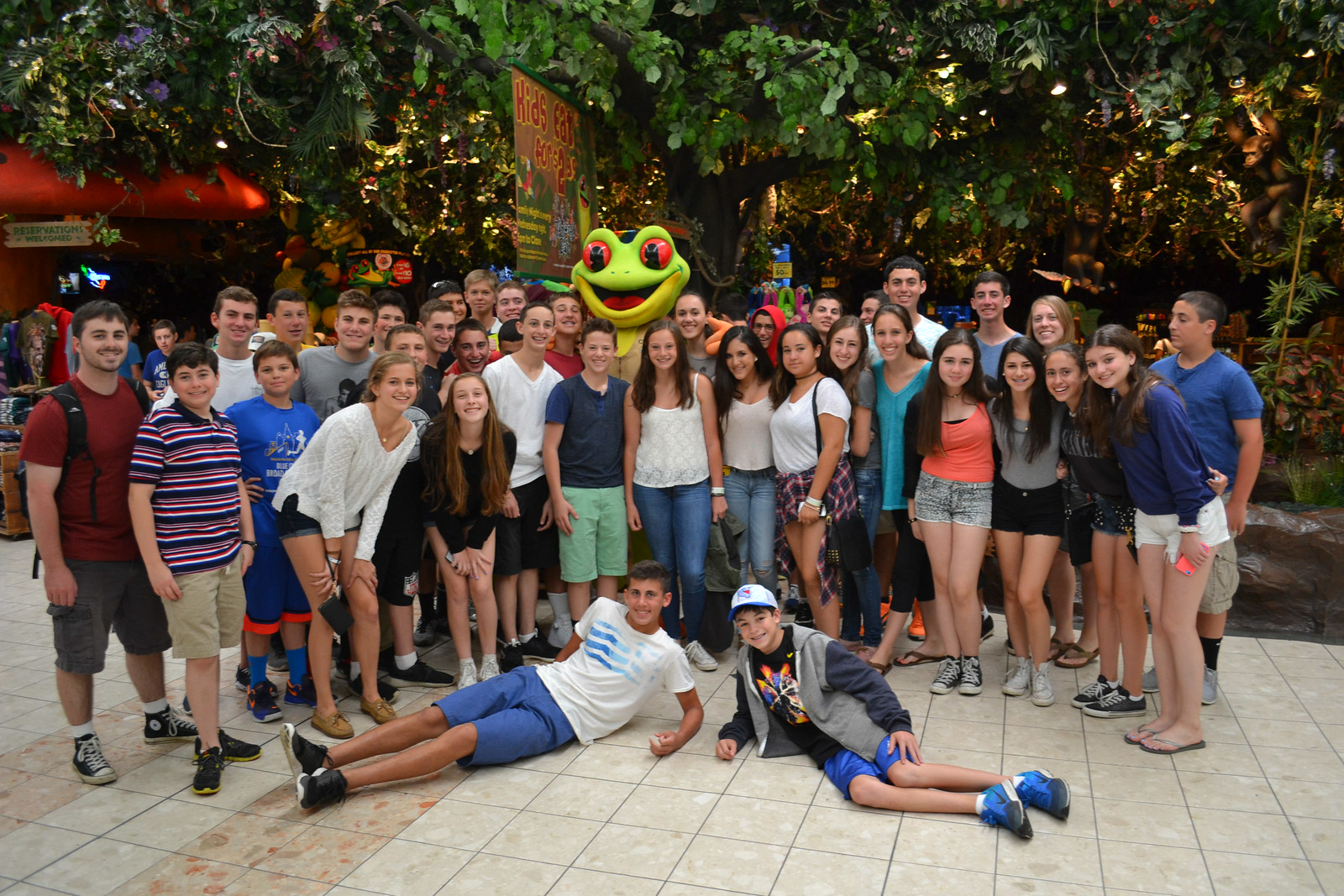 The Westcoast Blogger
Are you prepared for an amazing experience? Check out our unique tours to Croatia and Slovenia and get the chance to also explore Austria & the Czech Republic.