Hi from California Extravaganza!
We have had a great week of California adventures and birthday celebrations.
Before our California travels we made a quick visit to Winnemucca, Nevada. There we celebrated Charlie's 15th birthday with a pizza party and her favorite, red velvet cake.
At our first stop in California, we tested our strength and conquered our fear of heights in order to complete the Squaw Valley Adventure Center Ropes Course.  We learned that in 1960 the Olympics were held on site and some of us even saw the Olympic Rings still painted on the walls of the building.
We had an awesome time at our last camping stop for 12 days in Lake Tahoe.  Upon arriving at the beach for waterskiing, wake boarding, and tubing, we were all impressed by the scenic view.  We were able to see water, snow, sand, trees, and mountains all in one view!  While we spent the morning on the California side of the lake, we crossed back over into Nevada for a relaxing boat cruise.  We once again captured the views, took some pictures and enjoyed the relaxing time together.  At our campsite, we put on a talent show and our trip members really impressed us.  From singing, to acting, and impersonating, we have one talented bunch!  We also couldn't leave the camping stop without some yummy dessert.  To celebrate Tori's 15th birthday, we all enjoyed some more cake and our special camping dessert, banana boats.
As we toured around San Francisco, we learned about the rich history and the culture the city has to offer.  We were able to witness The Giants, San Francisco's home team, win against the Arizona Diamondbacks at one of the greatest baseball stadiums in the nation, AT&T Stadium.  After their win, we came back to the hotel to celebrate even more for Kenzie's 15th birthday with some chocolate cupcakes.  At our stop on Alcatraz Island, some of us were able to meet a former prisoner that was once in the Alcatraz prison.  We took some pictures inside the cells, but don't worry all trip members made it safely back from the island. We also had the chance to ride the city's cable car, which we learned is the last manually operated cable car system in the world.  One last highlight was walking across the Golden Gate Bridge.  We were so lucky to have a clear sunny day in San Francisco, a rare occurrence in the foggy city.  We were able to take in the views of the whole city and the amazing bridge as we walked across.  Lastly, how could our stay in San Francisco end without a birthday?  To wrap up our stay, we celebrated Maya's 15th with some more delicious treats.
We can't wait to explore more of California as we head down to LA and San Diego!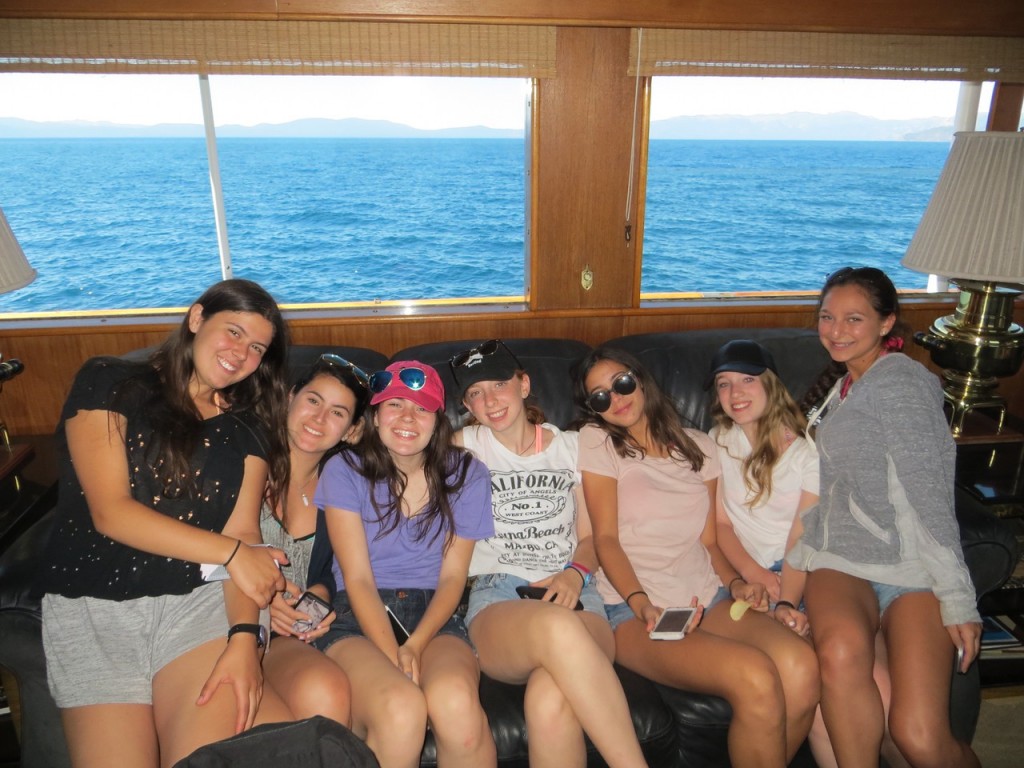 Until next time
The Westcoast Blogger
Interested in experience your own California teen tour? Learn more about booking one of our Westcoast Connection California Extravaganza trips.
Save