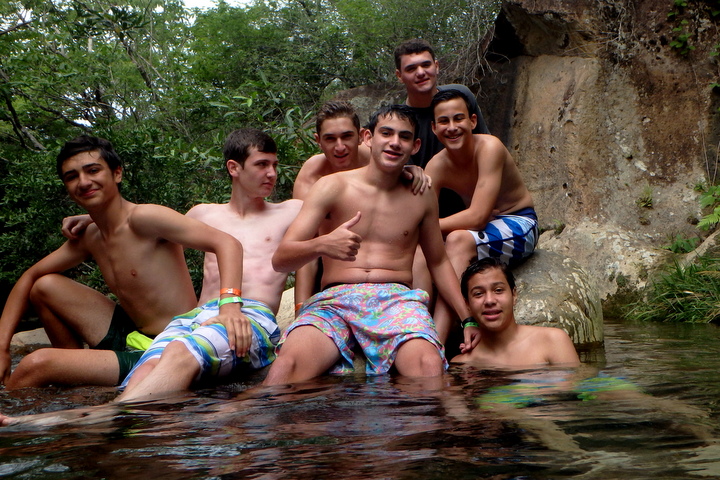 Hola! Our trip has been in a whirlwind of incredible activities, amazing food, birthday celebrations, and programming fun! On Friday, after a day of service, the rain held off so that we could enjoy an evening game of mini-golf. Several members of the group managed to score a hole-in-one and made it known with enthusiastic celebrations. We also began a stirring game of "assassin" in which trip members must get a specified other trip member to say a particular word in order to eliminate their target. Currently, there are eight trip members left in the game. Words that have already been spoken include "heart surgery", "Mona Lisa", and "tap dance". Needless to say, the creativity skills of our trip members are being stretched as they scheme up ways to trick their target into saying the word. The game ends with only one person remaining. It is always a grand occasion when someone gets eliminated – adding plenty of entertainment to the day. We will let you know who our winner is when the game is finished.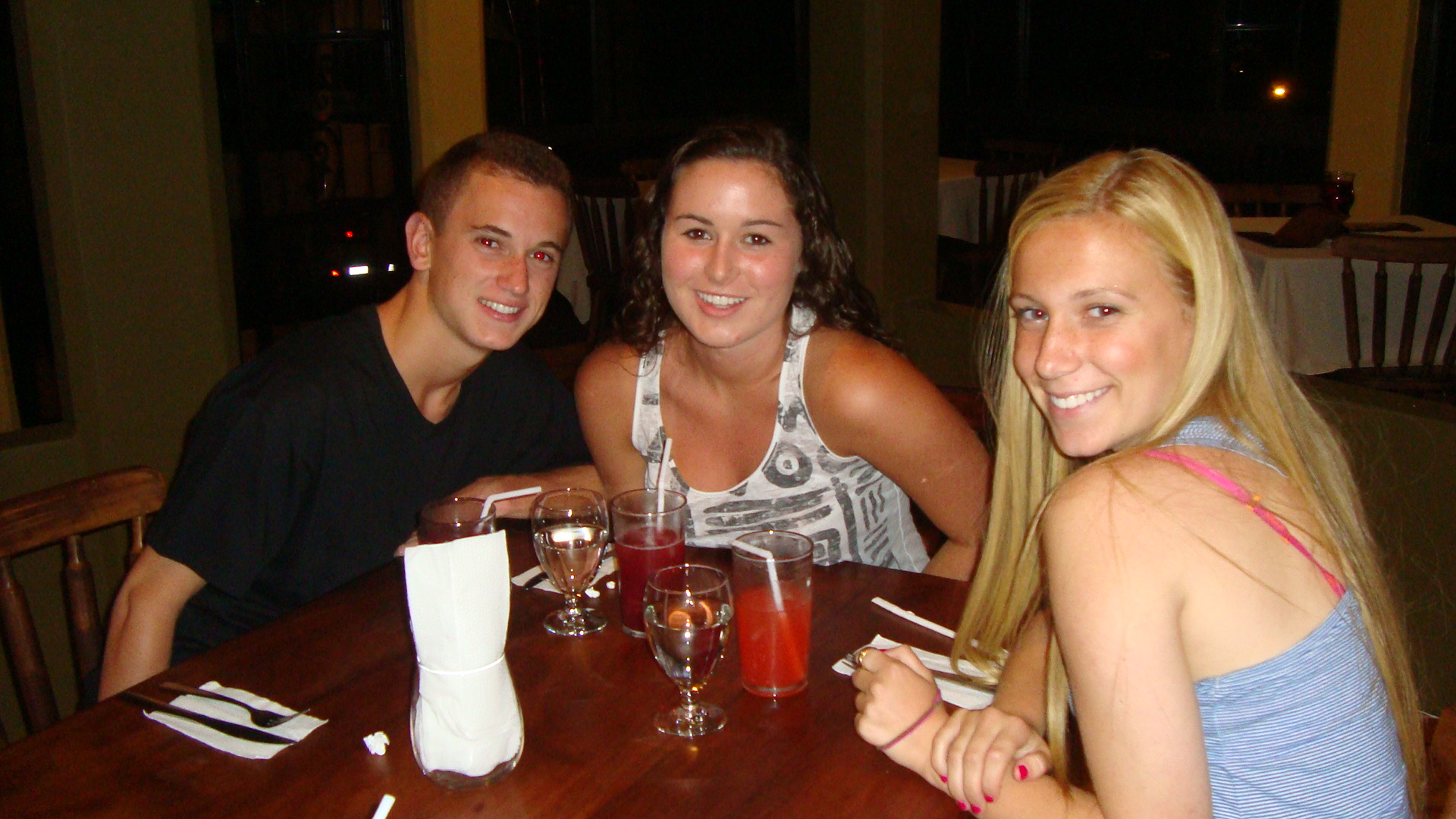 On Saturday we completed our time at the build project we have been helping with at service. We were able to meet and work along-side the woman who will be living in the home. It was special for us to be able to hear her story and see how much she appreciated our help. After yet another delicious Costa Rican meal (complete with farm-fresh cheese and quail eggs) we decided to enjoy the sunshine by heading to the local field to burn some energy and tune up our futbol (soccer) skills. We also had the pleasure of celebrating not one, but TWO birthdays: Max & Annie. We made sure to sing to them plenty of times throughout the day, we went out for ice cream after service in their honor, and we had birthday cake in the evening.
Over the past few days together, we have discovered our trip members (and staff) are quite intelligent. We love riddles, brain-teasers, discussing current events, learning new Spanish phrases, and, as we like to say, "going deeper". Therefore, we decided to stretch our brains a bit more by watching the film Interstellar on our bus ride to Rincon de la Veija. We followed up with a riveting discussion on dimensions, gravity, and manipulating time.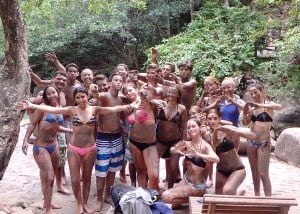 We've been enjoying all the best in adventure that Costa Rica has to offer. The highlight for many trip members was painting each other in soothing mud, baking in the sun for a bit, before washing it off and soaking in volcano-sourced hot springs.
A big thank-you goes out to our amazing guide Jorge, who has been imparting on us his vast knowledge of Costa Rican birds, plant, and animal life. We managed to see a baby iguana up-close and personal, witness touch-sensitive plants fold up for protection, and learn that vanilla comes from the seedpod of an orchid. Costa Rican ecology does not disappoint.
I will end this note by expressing how much fun we are having as a group! Our evenings have frequently been filled with electronic-free, exceptionally amusing games and performances, with most of the credit going to our incredible trip members. We are thankful to be traveling with them through this incredible place! We hope to continue "going deeper" with each other, with our learning, and with our laughter each day!
Pura vida!
The Westcoast Blogger